Re: Twilight Saga Mafia Gameplay Thread
---
tell us more
Re: Twilight Saga Mafia Gameplay Thread
---
I ran DH off this forum with my NFL trolling.
but I'm pretty sure the fact that the Steelers and Chris Johnson suck keeps him out of there.
---
Re: Twilight Saga Mafia Gameplay Thread
---
Day 8 Vote Count



Mikey Damage (4) - sXe_Maverick, Mikey Damage, IMPULSE, TKOK!


With 6 alive, it takes 4 to lynch.

The final lynch has been achieved.
---
Re: Twilight Saga Mafia Gameplay Thread
---
Day 8
After a grueling, long battle, with so much life shed for every faction involved, Mikey Damage's time had finally run out, which he was well aware of. With acceptance, he slipped his rope around his own neck so he could enter an eternal rest.
Spoiler for Mikey Damage:
Congratulations to Town! DocBlue, Mr. Fluffykins, TKOK!, IMPULSE and sXe_Maverick are the last men standing for Town.
---
Re: Twilight Saga Mafia Gameplay Thread
---
Thank you to everyone for playing, especially those who were super active! I had a great time modding this game. You guys were a lot of fun.
DocBlue is the MVP for being the Vig that Town needed. He played an awesome game! There were many ideas and roles I wanted to incorporate in the game which made for an unorthodox set-up so due to its delicate nature I tried my best to balance quantity of scum by giving town a lot of power, since all three anti-town factions were loaded as well, and by not randomizing roles. I felt the set-up was too delicate to leave my whole game in the hands of chance.
Even if you didn't win, I hope you enjoyed the game. I also welcome constructive criticism since this was my first game to mod, I'm sure there were things I could have done better. I'm not sure if I gave Town too many power roles since nearly all lynches were based on info. though most of it was anti-town taking down anti-town. If the scum factions, in particular red and purple, hadn't so heavily gone for each other, this would have been a different game.
Mechanics
-Main Mafia—The Volturi (6)
-Secondary Mafia—James's Coven (3) + Riley Biers (1) + Bree Tanner (1) + 1-shot Recruit on Night 1 Only, if a non-town player is recruited then recruiter dies (5-6)
-Serial Killers—Two players/People who hate Twilight (2)
-Town—Cullens, Werewolves, Humans (14-15)
Total: 28 Players (6/5-6/2/14-15)

Guidelines
• Failed kill attempts will not be included in night write-ups.
• If the Volturi Rolecop uses his role on an investigation-immune player (Rebel Vampire Godmother and the two Serial Killers) he will be told "No Results."
• I will tell players when they have been roleblocked.
• The lie detector, QT checker, and forensic investigator roles will work on all players.
• Kills will go through even if the killer is shot that night.
• The Legend has the option to recast any role except the Godfather, Godmother, Serial Killer, and Ninja roles. Any player can be offered a role from the Legend. If they choose to accept the role, then they will have that new role for the rest of the game unless they are offered another role by the Legend.
• If the BP Vigilante or BP PGO are resurrected or recasted by the Legend, they will no longer be BP. The Vig will not be recasted with a strong-man kill.
• Resurrected players will return to the game as the same character and with the same role; if they didn't use their strong-man kill or have shots left they will return with that.
• The strongman kills are not in addition to the factional kills. They are kills that can't be roleblocked or protected against. They're unstoppable kills.
Set Up—Roles
Main Mafia: The Volturi
1. Godfather—Investigation and NK Immune
2. Bodyguard
3. Roleblocker
4. Rolecop
5. Redirector
6. Ninja + 1 strongman kill
Secondary Mafia: Rebel Vampires
1. Godmother—Investigation and NK Immune
2. Traffic Controller + 1 strongman kill
3. Bodyguard + 1-shot recruit option
4. 2-shot Role Reveal
5. Tracker
Indy: Serial Killers
1. Two players—Investigation and NK Immune, Night Kill, plus one strongman kill, 2-shot private full role reveal
Town: Cullens, Werewolves, Humans
1. BP Vigilante with 1 strongman kill
2. BP PGO—Modified: Only kills those who try to kill him.
3. Nexus
4. 2-shot Day Lie Detector
5. 2-shot QT Checker
6. Bodyguard
7. Legend
8. Lynch-Immune Bomb
9. 2-shot Forensic Investigator
10. Watcher
11. Alert Townie
12. JOAT
13. Roleblocker
14. 1-shot High Priest
15. Cop
Fake Claims
Volturi
1. Alice
2. Carlisle
3. Leah
4. Eric
5. Quil
6. Harry
Rebel Vampires
1. Jacob
2. Rosalie
3. Paul
4. Jessica
5. Sam
Twilight Haters
1. Bella
2. Edward
Dead QT:
http://www.quicktopic.com/48/H/6xXEeSDgR5k
---
Re: Twilight Saga Mafia Gameplay Thread
---
Quote:
I wasn't confirming myself early. I was pointing out how confirmed I was by the time that much was obvious. I don't give a shit if he was bullshitting. If he wanted to be a bastard about it and test my patience then fair enough. I'm not gonna let that sorta awful logic stick though. Eh let people think what they want, I was the main reason for the win. Look how much better it is with a Vig that knows what they're doing. With a 50/50 split Town had very little chance without some decent Vig shooting
Pretty sure I proved that in Avatar mafia already, until skyfall took my kill away
---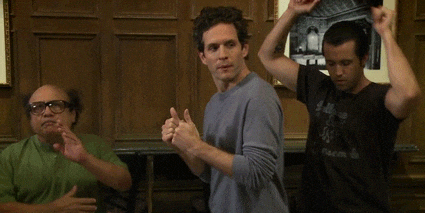 county road 233 under my feet
Join Date: Sep 2006
Location: Bury me with my guns on so when I reach the other side I can show him what it feels like to die
Posts: 17,283
Points: 31,337
Re: Twilight Saga Mafia Gameplay Thread
---

YAAAY TOWN



Loved the game Titania. I hope you host more of these.
---
Re: Twilight Saga Mafia Gameplay Thread
---
y'all can thank me later. i have another game to go out and win.
Re: Twilight Saga Mafia Gameplay Thread
---
What a sexy CHART.
---
Re: Twilight Saga Mafia Gameplay Thread
---
Glad to see most of my reads were scum. Good game, i had fun.
---
Posting Rules

You may not post new threads

You may not post replies

You may not post attachments

You may not edit your posts

---

HTML code is Off

---