vote clover
---
Re: Avatar Universe Mafia- game thread
---
Nope, just didn't see it.
Either way Clover got hammered
he was
Send in them roles.
---
Re: Avatar Universe Mafia- game thread
---
Hooray!
---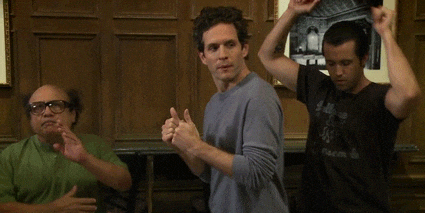 Moron
Join Date: Apr 2011
Location: US
Posts: 10,995
Points: 0
Re: Avatar Universe Mafia- game thread
---
I don't blame DocBlue for his read on thinking the PR was thought up by someone else (especially since Cloverleaf didn't stick to it too well). We still should have lynched Fitz.
Re: Avatar Universe Mafia- game thread
---
Quote:
this is how Fitz was in WF escape (hosted by 3 time, 3 time, 3 time, killed Rush). He fake counter-claimed LC and got her lynched for it. He was just spewing out shit near the end.

Chr1st0 try your kill anyways, TKOK! said it was permanent, but he might have made a mistake. That's a helluva powerful role if it is permanent
I actually didn't fake counter claim LC in that game. She was scum and claimed my role. I was indy faction and counter claimed and her and got her lynched.
Good job with the lynch guys. I was just trolling in hopes if running the clock down and getting a no lynch. There aren't enough town players left to make good lynches. Scum control the lynch. Looks like I was right. We would have been better off no lynching.
Yeah. Town is pretty much done now. Bloodbath coming.

Doc, u scum?
---
Tag Teaming With James Ellsworth
Join Date: Jul 2011
Location: The REAL St James Park
Posts: 1,347
Points: 8,837
Re: Avatar Universe Mafia- game thread
---
We would have been better off lynching scum, preferably Fire Nation which is what I was trying to do. No lynching was a bad idea. Fuck it I tried. Scum would be stupid to kill Town toNight when lynching another Townie just makes us that much less of a threat so it's hardly all over. Scum have to kill other scum.
I gotta rep out now too sorry
I'm heading straight to London from work to stay with a friend for the weekend so won't be on at all past this morning. I sent in my Cop target for whoever replaces me though
---
Blue Is Still The Colour
Moron
Join Date: Apr 2011
Location: US
Posts: 10,995
Points: 0
Re: Avatar Universe Mafia- game thread
---
Quote:
I sent in my Cop target for whoever replaces me though
what a gentlemen
Re: Avatar Universe Mafia- game thread
---
Quote:
It's called replacing in
He hadn't replaced in at that point in time
Posting Rules

You may not post new threads

You may not post replies

You may not post attachments

You may not edit your posts

---

HTML code is Off

---