Re: Avatar Universe Mafia- game thread
---
I don't understand why Taylor won't just give us his character and flavor. He already claimed his role so he should just do that. I'm not voting for him because I think he's probably town. If the Vig doesn't know who to shoot tonight I think he/she should just eliminate Taylor and TKOK shouldn't let him replace in just to teach him a lesson.
I don't know about the Imp wagon. He tends to post fluff and do nothing regardless of alignment though I guess that doesn't mean he should be allowed to get away with that.
No offense to Mikey but I felt his dying on Night 1 was odd, if he was a scum/SK kill.
Actually, I've changed my mind. I don't like Taylor's play. I've asked him nicely to claim a couple times and he didn't and his justification doesn't excuse him.
Unvote Chr1st0
Vote Taylor
It would be cool if we lynch him today and he flips scum.
I don't think that's going to happen though.
We just need to lynch someone today, that'll help us with our reads.
Wait, wait...
Unvote Taylor
Boogers and farts, not sure what to do. To vote someone I believe is town on principle or to vote someone else who I think is more likely scum by myself. The problem is the game is still young thus there is much ambiguity. I don't have any scum reads really.
"Under the sea, under the sea...wish I could be, part of that world."
Down the road I foresee myself forgetting that I have a pr and getting myself mod-killed. I'd like to see Imp's reaction to the wagon on him. I think he said he was going to actually try in this game.
Magic, do you still think Doc is scum and can you tell us your scum reads?
Re: Avatar Universe Mafia- game thread
---
Impulse is 4 away from hammer. Allow him to claim before hammering him.

farts and boogers...yuck
Re: Avatar Universe Mafia- game thread
---
Taylor and Impulse are probably both town.

cotton candy guy farted
Re: Avatar Universe Mafia- game thread
---
My gut is RAWR Magic is scum RAWR also Hit-Girl.

RAWR other townies with RAWR reads?

Just throwing RAWR out there.
---
The human torch was denied a bank loan.
Join Date: Apr 2006
Location: The Netherlands
Posts: 7,576
Points: 12
Re: Avatar Universe Mafia- game thread
---
I'm not liking how after people tried to pressure Imp into claiming, Doc completely ignored it and voted Fitz (and he's been different this game too). LC agreed, and then not much later threw a bitch fit and changed her vote to Fitz. Sounds like an excuse to me to get Fitz out to be honest and to come across as town. I agree Fitz is notorious for being a nuisance and just faking info left and right to "test" people, hell I was the target of his last stunt. But right now I'd like Imp to claim and defend himself. Vote: IMP
---
Moron
Join Date: May 2007
Location: Australia
Posts: 19,406
Points: 4,457
Re: Avatar Universe Mafia- game thread
---
Quote:
He does this shit, game in and game out and no one calls him on it.
i do/did. every single game.
my gut was LC but i want a claim from IMP.
Re: Avatar Universe Mafia- game thread
---
Quote:
What law is that? How are Clover and Tat confirmed? I'm not saying I find either particularly scummy but I don't know how they're confirmed?

I won't be voting anyone but Fitz until he claims. This is a principle thing.

Vote Fitz
When 2 or 3 people are using a PR, one is almost always FAKE and gets found out. With Kenny's being found out as FAKE, that must mean that Cloverleaf and Titania are confirmed townie, for now at least.
Quote:
Fitz 2 Kratos, SXE
IMP 6 Rush,LC Skyfall TBG, Sheamus,anark

It's 11 to lynch day will end about 4pm tommorow.

Magic also reps in for Lawls.
Now we'll never see his thoughts on the game after reading back through the pages
Re: Avatar Universe Mafia- game thread
---
Why are people wasting a day phase on fitz?

What happened to quasi being scum doc?

Guess we wait for IMP to claim.
---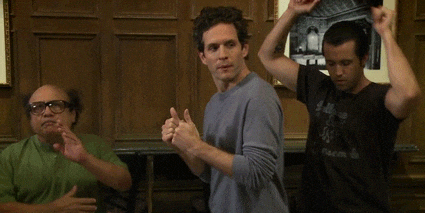 Re: Avatar Universe Mafia- game thread
---
Awesome. fwiw I wasn't going to join scum, honest. :kanye I was going to use my role to confirm hopefully-obvious town roles and only jump ship if town was about to sink. Ironically I would've checked McQueen last night.

Anyway I'd vote IMP but that seems to be enough for a claim.
Posting Rules

You may not post new threads

You may not post replies

You may not post attachments

You may not edit your posts

---

HTML code is Off

---