Re: THE 74th ANNUAL HUNGER GAMES
---
Not liking Wesson and LC trying to direct town roles right away, even if it is just a fluffy introduction posting sequence. I'm tempted to vote Pezley to see how he'll react, but I don't want to see him banhammered for flaming when he reacts.
Re: THE 74th ANNUAL HUNGER GAMES
---
Quote:
Hey Titania.

Got any thoughts or reads yet?
I have no reads yet, a lot of people haven't even posted yet. I will try to play better than I did in the last game.
I don't care for the policy lynches and directing of power roles.
Thoughts/reads thus far Lawls?
---
Re: THE 74th ANNUAL HUNGER GAMES
---
vote sxe
---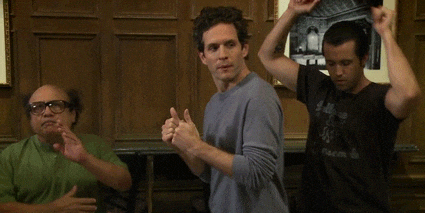 Re: THE 74th ANNUAL HUNGER GAMES
---
Pez didn't react much so he is probably scum trying to avoid conflict.

Or he's finally mellowed out. I guess you guys can decide which it is.

LC always asks for a watcher/BG or assumes she'll be killed early. Not sure whether it's scummy play in this circumstance or her desperately wanting to play in this game. If she's scum she won't be able to replace back in so I'll lean towards scum for now. Besides she hasn't broken bread with us yet so that's worth noting.

Also surprised about how slow this thread has been moving given the hype surrounding it. Scum trying to lay low? Or a swerve in the setup?
Re: THE 74th ANNUAL HUNGER GAMES
---
Policy lynches while generally are pretty horrible can lead towards a lynch of a mafia member early. And it also enables players to develop reads on each other. It is better than jumping on and off lynches with none of them receiving any substantial steam and push forward.

LC hasn't breadcrumbed so she must be scum. But yeah agree with you on the directing of power roles it doesn't help in anyway this early in the game. I'd like to go for LC just purely for the fact that I don't think she has ever been a day one lynch before and who knows we could gain something from it.

And Pez always seems to be a distraction in games nowadays.
---
Re: THE 74th ANNUAL HUNGER GAMES
---
I thought the people who jumped on the Pez wagon with little-to-no encouragement were the most interesting.
Re: THE 74th ANNUAL HUNGER GAMES
---
You always have those people who will jump onto a vote even if there are only 2 or 3 votes on the given person.
Evo are you scum again in this game, seem to be scum quite a bit recently
---
Re: THE 74th ANNUAL HUNGER GAMES
---
Shouldn't make a difference how frequently I've been scum recently Lawls you know that
Re: THE 74th ANNUAL HUNGER GAMES
---
I'd really like it if more people jumped in this thread and started posting. I'd appreciate it.

Can we actually lynch someone today too? Stagnant town has been their biggest hindrance in the last few games and I'm not enthused to be a part of something like that.
Re: THE 74th ANNUAL HUNGER GAMES
---
It does seem to be a theme she's craved for for a while, and MDP may have been a little...favourtistic in role placement (like I was in Movie Villains).
Policy lynches are hit and miss, and from what I've seen just provide a few laughs at the persons expense, but they can provide a few scum tells if they slip up or play bad.
Posting Rules

You may not post new threads

You may not post replies

You may not post attachments

You may not edit your posts

---

HTML code is Off

---