Re: Survivor: Redemption Island
---
Quote:
:ace3

The game's afoot.
Sapoa baby LET'S DO IT YEAH.
---
.

Zap your thirst with Nuka-Cola!
Re: Survivor: Redemption Island
---
I'm gonna channel my inner NASH in this game and lead us to glory
---
Re: Survivor: Redemption Island
---
tunga
I really hate my iPhone. And work is going so slow.
---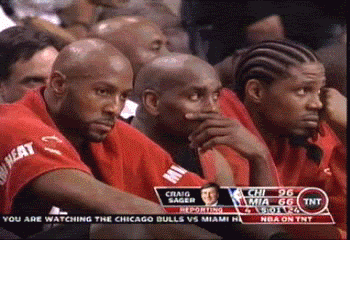 Re: Survivor: Redemption Island
---
Can't play Survivor, clown will eat me.
---
Re: Survivor: Redemption Island
---
Day 2

Camp Life
Welcome to Camp Life. Seeing as this is your first full day in the game, it's imperative that your tribe comes together and gets a lot of work done, and it's especially important that you get a shelter built so that you will be able to get some sleep at night.
Quote:
Originally Posted by For those who didn't read the OP
Unlike previous seasons, the castaways must now do work in order to survive. The more work done around the camp, the better you will fare in the challenges. This includes making posts in the thread about the following work:
- Gathering firewood
- Starting the fire
- Making shelter
- Catching fish
- Preparing meals
- Cooking meals
... + anything else you can think of that would be involved with surviving in the middle of nowhere.
Your tribe now has until
Wednesday, February 1st @ 12:00 ET
to get in as much work around the camp as possible to help you survive. Remember, you can also do work around the camp any time that you are not at a challenge or Tribal Council, so if you miss out, don't worry too much about it. Please also remember that you must post in your tribe colours.
If you have any questions or concerns, let me know. I'll gladly help clear anything up you're unsure about. I think one of the biggest questions people might have is what you're supposed to post, so I'll address that now. You can post whatever you want, just as long as it's clear that you're doing something involving work. Feel free to post pictures as well if you'd like, and just get creative in general. IDK, this is the first time I've ever tried this so go nuts, I'm not going to be strict at all, nor is much effort even required.
---
While Camp Life is going on (and perhaps more importantly, you're getting an opportunity to meet your tribe and interact with them for the first time), I ask that everyone does the following before the deadline.
Quote:
Everyone must PM me a list ranking everyone in this game from 1-17. The person who you rank #1 is the person who you are most scared will win this game. The person who you rank #17 is the person who you are the least worried about winning the game. Please be aware that you do not include yourself in these rankings. I also ask that you create your list honestly.
So yeah, enjoy and stuff. The challenge is based on the above quote (obviously), so make sure you get it in ASAP.
First Challenge: Wednesday, February 1st @ 13:00 ET
Re: Survivor: Redemption Island
---
Shep gathers firewood
Am I doing it right? Just checking
---
Re: Survivor: Redemption Island
---
Alcoholic makes shelter

or something :|
Re: Survivor: Redemption Island
---
Hiplop is catching fish..like a boss
---


what a BABE
Re: Survivor: Redemption Island
---
SL is starting the fire
---
Posting Rules

You may not post new threads

You may not post replies

You may not post attachments

You may not edit your posts

---

HTML code is Off

---