Re: Gossip Girl Mafia Game Thread
---
What if 4 kills was just a one-shot role? Not sure why they'd use it night one though
---
Re: Gossip Girl Mafia Game Thread
---
Quote:
Speculation should be ignored because town is too scatter brained on here. If someone appears scummy, then vote them. Don't concentrate on whether or not they may be apart of another super secret mafia.
yeah i like this train of thought
lawls has been quiet lately. christo too when he's usually more active and posted as soon as sxe warned him of replacement.
---
Re: Gossip Girl Mafia Game Thread
---
Quote:
26 minutes STUFF. Go listen to some Swift songs and the time will pass well.
---
Re: Gossip Girl Mafia Game Thread
---
Quote: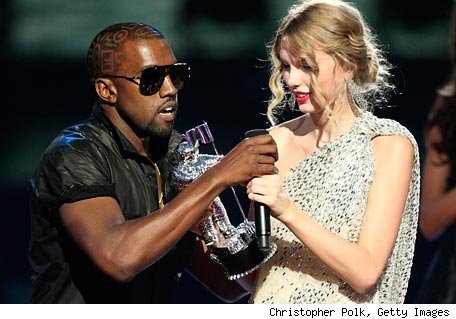 Re: Gossip Girl Mafia Game Thread
---
Night 2
Hey Upper East Siders, wow oh wow, it sure has been quite exciting these past few days. The scum are calculating their moves, the sweet townsfolk are trying to stop them, all the while a beautiful but menacing threat watches on.

Lieyf was seen roaming around Brooklyn. He didn't see the car zoom up behind him until it was too late. The car ran him down, and the driver got out to check on the body. He leaned in and smothered Lieyf's mouth, causing him to choke to death. Lieyf was:



The driver turned around and people saw it was BOSS. BOSS didn't have time to gloat for long, as a woman rushed up behind him and stabbed him in the back. BOSS was:



Kenny was lurking around an apartment, fumbling through some folders. He was confronted by a man in a suit. "You shouldn't be doing that," he said. "Why the hell not?" Kenny replied back. The man in the suit answered by firing his gun, shooting Kenny right between the eyes. Kenny was:



Shep was mourning the loss of his wife the previous night. He wasn't in the mood to do much, but he heard a ring at the bell. He opened up the door, and nobody was there. Strange. He went back to the living room, where he noticed a red dot appear on hsi chest. A bullet fired, but someone tried to jump in front of it, but he was held back. Shep saw the commotion, and deiced to hide behind the nearest person he could find in the street. This woman looked down at him, smiled at said, "Game over," slicing his throat with her nailfile. Shep was:



Will the bloodshed ever end? Can the town restore some balance to itself? Time will tell.

IT IS NOW DAY 3. WITH 17 ALIVE, IT TAKES 9 TO LYNCH
Re: Gossip Girl Mafia Game Thread
---
god dammit, hopefully ive done enough work to help town still. GL guiz
---
Re: Gossip Girl Mafia Game Thread
---
Got two mafia, confirms there's a second faction. Losing hider sucks since they have a use end game.

xoxo
---
Re: Gossip Girl Mafia Game Thread
---
ah fuck
---
Re: Gossip Girl Mafia Game Thread
---
rip lieyf
---
Re: Gossip Girl Mafia Game Thread
---
im fuckin out of my mind right now, dammit. knew it was gonna happen, mafia are scared. scared coward fucks. im so mad give me ur emails now and lets do this like men instead of running me over with cars, you little white pussies
Posting Rules

You may not post new threads

You may not post replies

You may not post attachments

You may not edit your posts

---

HTML code is Off

---