Re: Christmas Mafia Gameplay Thread
---
Unvote VOte Ultimoron (Kantos) this is really really obvious.
Re: Christmas Mafia Gameplay Thread
---
Personally I wouldn't rush into to doing anything with Postage, whether testing his claim or voting him.
Re: Christmas Mafia Gameplay Thread
---
Or maybe Lawyer or something w/ Postage also night immune. So yeh can't really confirm him yet anyway. Kantos always posts like a retarded troll so idk why he is all that scummy. Elaborate?
Re: Christmas Mafia Gameplay Thread
---
Current vote Tally

yottsu - 1 [RetepAdam.]
WolfTiger - 1 [Certs]
stone cold sXe - 1 [DH Claus]
Postage - 5 [Santafap, Nov, RetepAdam., Invinciclaus, DH Claus]
Nov - 1 [Stone Cold sXe]
The Ace - 2 [TheHitmanHart]
Doddsy - 3 [Kantos, Doddsy, Nov]
RetepAdam. - 1 [Postage]
Ultimoron - 1 [Santafap] (I assumed you were lynching him)

With 28 alive, it's 15 for a lynch
And what's with Doddsy not knowing what A Christmas Story is? Don't tell me I'm the only one who has seen it.
---
Last edited by dan the marino; 12-11-2009 at

08:19 AM

.
Re: Christmas Mafia Gameplay Thread
---
Postage calling out a fake pr is trying to divert attention off him, it's out-guessing the mod not to the extreme (and in a bad way too).
Quote:
you're all bandwaggoning because...?

I'm being voted for no reason, this is amusing.
This is also blatantly false. To say your interaction w/ dead scum is not a reason is fucking retarded.
Quote:
Because I was stating who I thought was suspicious while I was being voted?
yeah next time I'm being voted I should just agree with you guys and self vote.
Lmao funny irrelevant post. Also scummy.
Quote:
beyond scummy. This isn't Day 1 son, random voting me for no reason and forcing me to out my role is a smart town move to you?

Almost certain scum is already on my vote.

original point Santafap brought up was because I voted randomly on day one, just like everyone does. Since THH voted Lawls that makes me scum too? Taking a coincidental and irrelevant point and making a case out of nothing. And people jumping on it readily.

making me force claiming for no reason = retarded.


follow post coming btw..
this is all just a lot of ad-hom and scare mongering.
Also you probably need to stop defending it as a RANDOM vote too, that's scummy take respondobillity for your vote.
This was a bad post by SXE and I'm removing the content as I don't want to read it again.
Quote:
--
OH, there's two elfs? lmao.

--

I'd like to point out how .BD and Nov are playing this like more of a team then a every townie for himself game...




After I point out how The Ace's post restriction may be fake they both jump on his defense..






Nov sent .BD a gift and .BD confirmed he received a notebook(rly random item, nov said it was a toy...notebook = toy?) which tells him which dead player used their role on (pointless)

of course if they were both scum, .BD can easily just agree that Nov's item was legit. Nov even had the balls to say he was 'confirmed'

Knowing wolf tiger the guy who was the first to claim elf wont say jack shit about Nov claiming elf it would sound like a good fake claim.

-

Even if this theory is incorrect the sheer eagerness and desperate reasoning to get my vote which neither have even addressed why they are voting me in the first place shows really scummy behavior.

Also, I'm glad to see a lot of people voting without knowing why their voting. imo sXe thinks he's actually voting RetapAdam

vote: wesson a.k.a. Nov
This is a horrible post. Buddy the Elf = character from a film, an elf = well known part of the santa claus myth. Hardly that much of a stretch to see both of them in. But that's not even the worst part 'they're playing like ateam' wtf? How is that scummy? Trusting someone for good reason isn't scummy. Also the game is a team game, not every townie for himself.
Also LOL @ that being a pointless role, if you can't see how it's useful then you're not thinking very hard. .BD we can have confirmed scum if you use that role tonight. Making it big so it's obvious.
Also occams razor would indicatee the simplest explanation is that NOV proved his role. No elaborate fake claim needed. Why you're trying to suggest that as scummy is beyond ridiculous.
QUOTE EAGERNESS AND DESPERATENESS PLZ. Don't just throw out cool words and expect i'll agree, show me where these were the case.
Quote:
Vote: RKO920 (Doddsy)

Lynch hopping, not knowing why he was voting for someone in the first place.
If Postage flips scum you're fucking so so dead it's not even funny.
Also none of those things are inherently scummy. Explain why they are.
Quote:
Buddy the Elf and AN ELF.
Already explained why this is not impossible
smileys r cool.
Quote:
stupid post, he hasn't done anything to look the most innocent in the game.
Stupid post the inventor gives items to who HE sees as most innocent.
This really means absolutely nothing.
Quote:
- you're still ignoring a majority of my case against you
- you failed to say why you voted me in the first place
- ignoring the fact that you also voted THH and claimed you were defending Mr. Lawls
Your case is a piece a fucking garbage.
NOV's claimed you haven't he's far more confirmed than you, maybe that's why it's being ignored?
Quote:
hey man didn't you character and role claim after like 2 votes. lol at u

btw that wasn't a defense post, it was a accusation post to have you voted. get it right.
Scummy reaction. Make your accusations worthwhile and they might be considered. Anyone buying any of Postage's case needs their head examined.
Quote:
No, you come in here and accuse the two closest to confirmed innocents.

Doddsy/Postage scum?
Kantos/Postage scum would be my bet. Kantos diverting the lynch onto a horrible players and also made irrelevant points against doddsy which weren't scummy.
Hey .BD is accusing 'the closest to confirmed innocents' really scummy from Doddsy? Why would he, as scum, do that?
Quote:
Originally Posted by Postage
Nov can easily confirm himself. I'd unvote if he would send me something at the night phase but he wants me voted for undisclosed reasons.
LMAO BADNESS. He'll only unvote if he get's an invention. Don't fucking send him one.
The fact he's trying to pass it off as an elaborate scum gambit is rather horribad.
Quote:
Doddsy is panicing hard hopping lynches etc.
NOT SCUMMY.
You then brush off a very reasonable explanation for these posts. You'll be dead soon, come up w/ a good fake claim PLZ.
Quote:
Of course he could of taken a stab at it. But obviously he didn't.
Well you dunno this, tbf. It's just rather unlikely.
Quote:
I thought you were scum because the reasons stated are overall terrible. An elf already was outed and you were being a hypocrite.

you voted me after I made a comment that .BD was slightly defending The Ace. clearly was trying hard to change the lynch. XD
Laaaaaaaaaawl.
Quote:
Originally Posted by Postage
reluctant to confirm a role.
SERIOUSLY? How can anyone not think Postage is scum after a post this fucking awful.
Quote:
Originally Posted by Postage
anyone suspicious of you is automatically scummy? I'm not going to dispute it further. You're reluctant to prove your role further, voting off a terrible reason and you have no case. I'll leave it up to others to give their opinions.

gonna go to bed and I'm not going to claim anytime soon unless everyone is that clueless and joins along. Starting to get the vibe your misguided town, but we are two different players like you said so I won't fault you.
Bolded = blatant misrepresentation of Novvvvv's postion. If Ulti wasn't a jester I'd assume Postage might be (and we could do w/ lynching him even if he is)
SO yeah, Kantos and Postage are both scummy.
.BD have you worked out how to find a 99% certain mafia w/ your role yet?
Re: Christmas Mafia Gameplay Thread
---
Quote:
Or maybe Lawyer or something w/ Postage also night immune. So yeh can't really confirm him yet anyway. Kantos always posts like a retarded troll so idk why he is all that scummy. Elaborate?
He gives terrible and non scummy reasons for his vote on doddsy. Neither of the things he said is him scum-hunting, looks like he's going for an easy lynch.
Re: Christmas Mafia Gameplay Thread
---
I'm not dumb @ LostFap. Will read the rest, but yes I obv. know what you are talking about.
Re: Christmas Mafia Gameplay Thread
---
Lolled all the way through Lostfap's long post.
---
Hunter of Invisible Game
Join Date: Jul 2006
Location: highway jammed with broken heroes on a last chance power drive
Posts: 37,904
Points: 15,751
Re: Christmas Mafia Gameplay Thread
---
Good night one. But since Ghost of Christmas Yet to come was a SK anyone else think Ghost of Christmas Past/Present might be SK's too?

Anyways Postage has been pretty scummy
Lynch: RetepAdam(postage)
---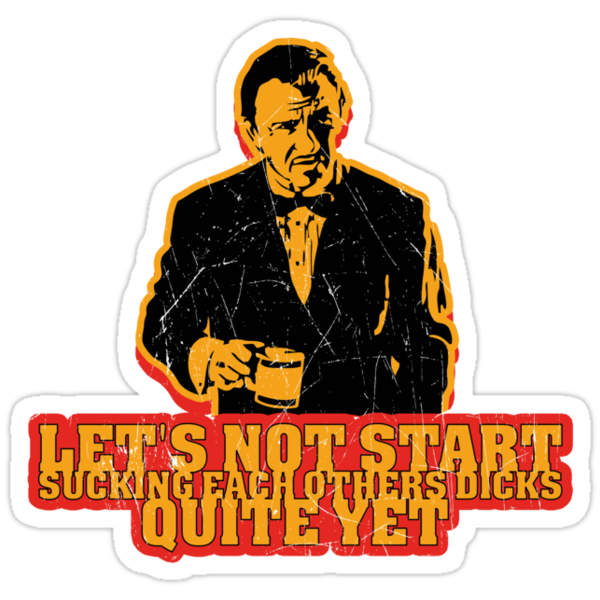 Re: Christmas Mafia Gameplay Thread
---
No, three Serial Killers would be ridiculous. Could be fun tho
---
Posting Rules

You may not post new threads

You may not post replies

You may not post attachments

You may not edit your posts

---

HTML code is Off

---