Moron
Join Date: Feb 2013
Location: In the fast lane from L.A. to Tokyo
Posts: 11,711
Points: 10,912
Re: What made YOU a TNA fan?
---
I don't consider myself a fan anymore, but when I was one it was seeing Christian announce that Sting was coming back along with watching Christopher Daniels wrestle a match.
Learning to break kayfabe
Join Date: Sep 2009
Posts: 50
Points: 0
Re: What made YOU a TNA fan?
---
Originally, it was the X-Division. Guys like AJ, Joe, Daniels, Sonjay, Petey, and others. I liked how the X-Div. title was just as important as the main title.

All the story lines use to be intertwined too. It was really cool... But that didn't really last too long.
Uh, nothing. I've tried, tried and tried, but have not ever been able to enjoy even a single episode of Impact.
---
TMoCita
Heel Turn on James Ellsworth
Join Date: Nov 2012
Location: The Aces and Eights Clubhouse
Posts: 2,051
Points: 0
Re: What made YOU a TNA fan?
---
Quote:
Uh, nothing. I've tried, tried and tried, but have not ever been able to enjoy even a single episode of Impact.
So you watched 2/14/13 Impact and did NOT enjoy it? I can't believe it, but if you truly feel that way.
---
th sad truith that al of u cant ceem to grrasp is dat wrestlig is getig les poplar each day and no bodde caires abot it

vinse is senile at this poiint and th growth of tna has pleateuaed nd roh has nevr bin mor than his a crapy cult
---
Last edited by Jeff Hardy Hater; 02-20-2013 at

11:10 PM

.
Moron
Join Date: Jan 2011
Location: The Wall
Posts: 3,523
Points: 0
Re: What made YOU a TNA fan?
---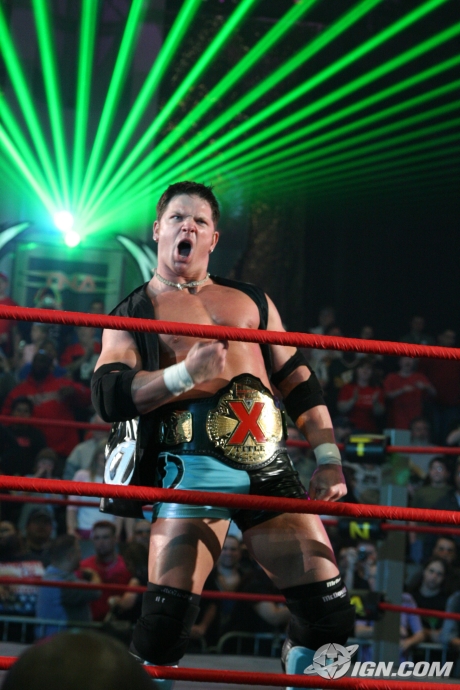 Re: What made YOU a TNA fan?
---
i started to watch tna because it was unique, six sides, x-division, sexy women who actually can wrestle and matches like kotm, fof, steel asylam and ultimate x

funny thing is, almost all of this are gone
no more unique matches, no more 6 sided ring, knockouts are still way >>>>>>>> than divas, but the division isn't the same it was in 2007-2009. x division is like a bootcamp for cruiserweights who can became stars
and that total non stop action gone to. tna dont even use their pg14 advantage much (and i'm not a big pg hater)

probably dixie and tna managment are smarter than random guy from the internet, but i really miss all of those things, and imho being unique is good
Re: What made YOU a TNA fan?
---
Around July 2011 I had heard that Sting and Hulk Hogan were still wrestling on some alternate show. I was shocked. I had been a huge wrestling fan during the '90s, but once the Monday Night Wars ended I sort of drifted away. Hearing about two of my old favorites being around made me decide to tune in. I saw some promo featuring Sting talking about something that I can't even remember now, but then a match started. It was the X Division tournament match featuring Austin Aries, Kid Kash, and Jimmy Rave. I then went out and checked out all of these older matches featuring Christopher Daniels, AJ Styles, Samoa Joe, etc. I was hooked.
Re: What made YOU a TNA fan?
---
sting the x division and six sided ring, i stopped watching wrestling for years after the death off wcw would tune into wwe every now again but never got hooked till one night i found tna been watching since 2007
---
wcw for life
Learning to break kayfabe
Join Date: Jan 2013
Location: Out of nowhere!
Posts: 65
Points: 0
Re: What made YOU a TNA fan?
---
John Cena.
Re: What made YOU a TNA fan?
---
Saw an episode of Xplosion in '03 on syndication when it still aired in the US. Saw them as a legit wrestling company at that time (obviously not at the level of WWE, but still a legit company that could have a presence in the future). Was blown away by the fast paced, limitless X-Division (seeing moves that I've never seen before such as the 630, and loving the tag-line that set it apart from a Cruiserweight Division - "It's not about weight limits, It's about no limits") - and I loved that they put this division in the Main Event spotlight quite often (they still had a Heavyweight Division with the historic NWA Title and a slew of former stars from WCW/WWE competing for it, but the X-Division was given the main spotlight more than a few times then - and they used the X-Division to launch stars into the Heavyweight Title Scene (AJ Styles being the primary example)). Great stuff. Was turned away when Hogan and Bischoff first came in (I gave it a chance for a few months) and tried to turn the company into a second rate WCW (it was with alot of the same stars, but taped in a theme park studio instead of live on the road - and with recycled WCW storylines instead of being innovative and fresh - essentially it seemed they were killing TNA in a similar way WCW died but they were doing so prior to them getting a bigger audience and going on the road and going live as often as possible)...... What brought me back was hearing Vince Russo was demoted from creative (still apart of it, but not the leader of it) - I gave it another chance then and it's had better storylines IMO ever since. Then they went live (every week at first, often as possible after that) - and that had me staying (along with better storylines, and the fact that they aren't restricted by a TVPG rating), and now they've announced going on the road/leaving the IZ (and this is all in addition to seemingly having a renewed focus back on the X-Division as we saw last summer). Pretty amped at the thought of some growth for TNA when they go on the road on a bi-weekly live basis.
---
Pro-Wrestling Events Attended: Pay-Per Views: Elimination Chamber 2012, Bragging Rights 2010, WrestleMania 22, Judgment Day 2005 --- RAW: 10/24/16, 12/21/15, 8/17/15, 12/22/14, 2/20/12; 8/29/08; 4/3/06; 11/14/05 --- SMACKDOWN: 9/6/13; 7/22/11; 7/14/06; 11/18/05; 1/22/04; 9/12/02 --- House Shows (RAW Brand): 3/15/15, 4/23/04, 1/31/03 --- House Shows (SmackDown! Brand): 7/6/14, 12/28/12, 8/16/03 --- House Shows (NXT Brand): 9/18/16 --- IMPACT: 3/21/13; 3/14/13 --- Ring Of Honor: 4/27/07; 8/25/06, --- Independent: 2CW-7/13/14; MCW-1/26/08
Posting Rules

You may not post new threads

You may not post replies

You may not post attachments

You may not edit your posts

---

HTML code is Off

---