Learning to break kayfabe
Join Date: Dec 2011
Posts: 35
Points: 0
Breakout Stars of 2013
---
It looks like TNA is starting to develop a lot of new faces and its a great breath of fresh air. I wanted to start a thread talking about some of these new guys and what their positions could be.

Christian York - At 35, he's not exactly a young gun, but I still think he's a good hand. I could see him having good matches with Joe and Magnus in the TV title division followed by maybe a tag team run. He's probably a bit too big for the X-division, though.

Jesse Godderz - This guy can be a huge star. He's already got the look, the personality, and he's not bad in the ring. He'll only get better and I can see him having a TV title run as well as a tag team title run, with maybe a repackaged Robbie E? He spent time in OVW and I think a year from now, he'll be seen as a truly TNA-homegrown star.

Jesse Sorenson - Technically not a "new face", since he was around before, but he should be returning shortly and i can't wait. He's very young, has great timing in the ring, and should have super babyface heat upon his return. A feud with Zema Ion should be white hot and should do a great deal to elevate him. I'd love to see him challenge for the World Title at next years Destination X.

DOC - This was a great pickup by TNA and someone who was greatly underutilized. He's got the intensity down, he's good in the ring, and he's got the size. I see him having good matches with guys like James Storm, Jeff Hardy, Kurt Angle, and Bully Ray. Depending on how well he gets over, maybe a short world title run at the end of the year could work.

Armbreaker (Mike Knox) - See above. Another underutilized monster. A DOC/Armbreaker tag team title run would be idea, followed by a split up and maybe a feud.

Sam Shaw - Despite the goofy looking tights, this guy impressed the hell out of me. I got a young-John Cena vibe from him. Watching that match with Alex Silva, his timing was spot on and the crowd really reacted well to him. With a little more seasoning, I'd love to see him in the mix with some of the guys mentioned above. I could see him having good matches with Godderz, York, and even some of the bigger guys like DOC.

There's guys that I left out so I'd like to hear what everyone else thinks.
Re: Breakout Stars of 2013
---
Kenny King plz.
---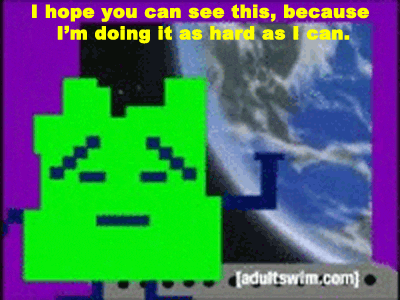 Re: Breakout Stars of 2013
---
Was thinking Kenny King too.
---
CHIKARA, We Are Wrestling.

Eddie FUCKING Kingston: The last of a dying FUCKING breed, in this great FUCKING Sport.
Re: Breakout Stars of 2013
---
Wait you list Sam Shaw instead of Magnus
who's defo gonna pushed to the ME in 2013 but out of your list it would have to be Jesse Sorenson..I mean the storyline there and the guys a good wrestler all he needs is a new gimmick
---
THE BOSS!!
Re: Breakout Stars of 2013
---
Non of those guys are going to get far in Impact Wrestling. Believe what u want but they dont have the It Factor except for Christian york. He has to work on mic work but he can wrestle and has a good persona and look to him. Which will still take him far. Look at Chris benoit which didnt talk much.

Ken king probably


The rest will be mid class fillers.

I think Daniels is going to get a bigger opportunity in 2013. Other then those guys i say they will find new talent like Aries ect.
---
"If you want it bad enough you'll find a way, if you don't want it bad enough you'll find an excuse."
Re: Breakout Stars of 2013
---
Jesse Sorensen is only 23 years old. Trust me...he's a futur main-eventer.
Re: Breakout Stars of 2013
---
Christian York finally getting that TNA heat, welcome to the business.

Sorensen, Godderz and Sam Shaw are guys for the future... 2013 is too soon.
---
The reason why we don't get fresh ideas and promotions rising in American Pro Wrestling is because the majority of the community is happy with the same old shit and will reject any chance of change. There is a risk in doing new things, 9 times out of 10, it leads to 50+ pages of bitching and moaning. While business gets turned into a dictatorship and more and more out of touch. Support the indies, support New Pro Wrestling.
Re: Breakout Stars of 2013
---
Quote:
First name that came to my mind was Kenny King.. Christian York also looks promising.
Ditto. Sorenson could be good - judging from recent pictures he's packed on a lot of muscle and there should be a good feud between him and Ion. I just hope he gets a new gimmick and he's worked on his mic skills as much as he's worked on his biceps.
Shaw was as bland as Hell, though. I saw a lot more potential in Silva, who had a really nice unforced heel vibe going on. Once he's a bit bigger and a bit more grizzled I think he could be a decent heel with a bright future.
As far as 2013 is concerned though - it's gonna be all about Magnus and Daniels. York will probably have a decent year, too.
Tag Teaming With James Ellsworth
Join Date: Sep 2012
Location: Instagram - @Irishwrestlingjunkie
Posts: 1,167
Points: 1,401
Re: Breakout Stars of 2013
---
i agree about most you said bare shaw, DOC and Knox could make a monster tag team, Magnus should be on the list
Posting Rules

You may not post new threads

You may not post replies

You may not post attachments

You may not edit your posts

---

HTML code is Off

---