Wheelman for James Ellsworth
Join Date: Dec 2011
Posts: 579
Points: 0
Lockdown Poster
---
Re: Lockdown Poster
---
Awesome poster.
Re: Lockdown Poster
---
aries vs hardy then. nice poster
Re: Lockdown Poster
---
Isn't that fairly bold of TNA to advertise those particular matches three months in advance?

I mean, it IS a cool poster and all...
---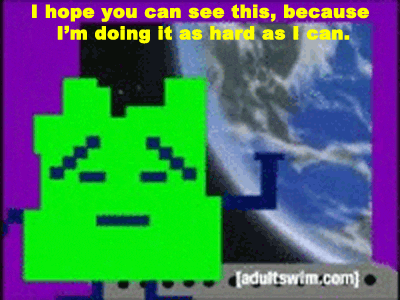 Mid-Card Champion
Join Date: May 2009
Posts: 5,661
Points: 3,232
Re: Lockdown Poster
---
Who's the young up and comer in the middle in the sunglasses?
Captain
Join Date: Mar 2011
Location: Dancing on Alf-Inge Håland's Grave
Favourite(s): AJ Styles, The Rock, Steve Austin, Sting
Posts: 14,245
Points: 10,072
Re: Lockdown Poster
---
Hardy should be the centrepiece of the poster not this twat.
---
Not Removing Until Jason Garrett is Fired as the Head Coach of the Dallas Cowboys.
Re: Lockdown Poster
---
Hulk Still Rules ?
---
Mod note: Do not put this shit back in your sig. If you do you'll be banned. No need for baiting here.

My note: Oh gee. Cant people stand up for themselves without mod support?
Re: Lockdown Poster
---
why's Hulk on the front, will he wrestle against aces and eights at the PPV
---
Can't Stop Ultras
Re: Lockdown Poster
---
Aries better get his wish and have a new theme song by lockdown. You guys know this doesn't mean its for the world title. Who knows maybe Ray will win the belt soon. Im sure Aries still wants to beat Jeff.

James storm better turn heel soon and win the belt though.
---
"If you want it bad enough you'll find a way, if you don't want it bad enough you'll find an excuse."
Wheelman for James Ellsworth
Join Date: Jun 2009
Posts: 920
Points: 506
Re: Lockdown Poster
---
Cool poster but that's not the official poster. That's just the preliminary online poster that they use for their live events website (
http://impactwrestlingtour.com
). The guy who does those posters and the guy who does the official posters are two different people. The official poster should be released in several weeks.
Posting Rules

You may not post new threads

You may not post replies

You may not post attachments

You may not edit your posts

---

HTML code is Off

---