More crazy characters?
---
This is one of the reason why the WWE was so popular in the 90's...characters like Mankind, Undertaker, Kane, Legion of Doom...they were unique and badass.
I feel like TNA should build some wrestlers with original gimmicks.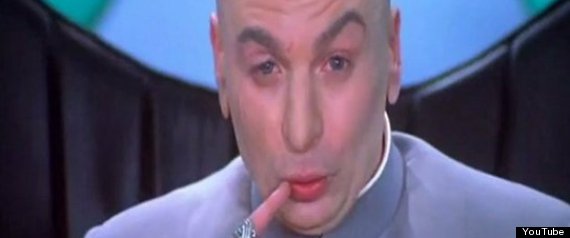 If you can have such interesting bad guys in movies why can't it be the case in wrestling? They need to be more special. Bobby Roode, Austin Aries, Daniels...I love them...great wrestlers...great on the mic...but TNA needs to create some wrestlers with more interesting gimmicks. Now almost everyone comes out wearing a suit and a tie. They have to be more creative. I'm sure TNA would gain attention by building up some wrestlers with original gimmicks.
I believe wrestling in general needs to work harder on this. They need to have more original characters.
---
Last edited by The Tony; 11-16-2012 at

10:15 PM

.
Re: More crazy characters?
---
Word be sweet to have abane type character. I do think characters can be so good.they have to be done right though. Suicide would have been good, if he didn't wear a full body suit and mask. Just suicide logo face paint and pant tights. Would have been gold like old sting but hardcore. Impact has really good characters like bobby storm Austin.adding a few legit crazy characters would be sweet
Die Neon Czarina
Join Date: Apr 2006
Location: Life in the vivid dream.
Posts: 40,330
Points: 22,542
Re: More crazy characters?
---
One could argue that the gimmicks that ruled things in the 90's wouldn't be able to work out well in the current state.

Now, I love gimmicks. I mean, that's one of the joys of pro-wrestling. Even if some are over the top, or crazy, as you stated. If they're something good at the end of the day, I'll support it. Not like guilty pleasure good like Ultimate Warrior being a real loon, but the good kind of over the top like Undertaker.
---
You suck the blood of the afflicted.
Those lacking imagination take refuge in reality.
Re: More crazy characters?
---
Re: More crazy characters?
---
If TNA does a knockoff of Bane I might have to go to Orlando and burn down the studio

Bad enough there was that Sting Joker abortion a while back

Attributes, ideas, a few inspirations here and there is fine. A strong yet intelligent faction leader who manipulates TNA could be interesting and never been done before. But if you steal an idea exactly, it just makes you look like youre leaching off it and youre as bush league as it gets
---
---
Last edited by reDREDD; 11-17-2012 at

05:10 AM

.
Moron
Join Date: Nov 2009
Location: WHERE THE BUFFALO ROAM
Posts: 15,930
Points: 240
Re: More crazy characters?
---
Overexcited316.

And Sting did good with the Joker stuff.
Re: More crazy characters?
---
Well I do love gimmicks, so I'd be a happy bunny if they brought more in. Thing is, I prefer the ones that are inspired by something a bit more obscure than the latest hit movie or popular fiction character. That type of stuff always feels like such a blatant and inferior copy, plus it has a limited life span, since pop culture moves on quickly and what's hot one week is an overused joke the next.
Re: More crazy characters?
---
Maby TNA should bring in a really vicious, blood hungry and crazy money spending latin-american drug lord
---
Marking for whom I want to
RAW getting slowly better...
...still being destroyed by IWs ever reliable supremacy.
Learning to break kayfabe
Join Date: Nov 2009
Location: Kingdom of Saudi Arabia
Posts: 176
Points: 3
Re: More crazy characters?
---
I agree....i should be.

The different gimmick is as much important, as the different gear. That's what make a wrestler different from another.You could be easily recognized if you are all dressed up like a certain character.
---
PG ERA = Dark age in WWE
Divas division SUCKS!!!
NO storylines,
NO Bra 'n' Panty Matches,
NO
Mickie James!!
Re: More crazy characters?
---
=
Gimmicks are always great in wrestling.. just a matter of picking the right ones. They don't even really have to be current movies tbh.. Look at Bray Wyatt, he's doing what a wrestler did who did what an actor did who ripped off another actor. And that is one of the best characters I've seen in a few years. If they find characters that aren't so over the top, that have a root in reality.. then yeah it's possible. Bane? Maybe. But that would only go so far. Bane's a pretty 1 dimensional killing machine. Besides I think they already sorta did the basics of the character with Kane, only they made it Undertaker's brother.
---
---
Last edited by TehBrain; 11-17-2012 at

01:27 PM

.
Posting Rules

You may not post new threads

You may not post replies

You may not post attachments

You may not edit your posts

---

HTML code is Off

---