Re: Bound For Glory Discussion Thread
---
Hardy winning is fine, Daniels can always have a main event push and win it.
My main problem with BFG was the aces reveal, I have a strong feeling hogan changed prichard original plan.
---
The reason why we don't get fresh ideas and promotions rising in American Pro Wrestling is because the majority of the community is happy with the same old shit and will reject any chance of change. There is a risk in doing new things, 9 times out of 10, it leads to 50+ pages of bitching and moaning. While business gets turned into a dictatorship and more and more out of touch. Support the indies, support New Pro Wrestling.
Re: Bound For Glory Discussion Thread
---
Decent show. Some booking decisions took away a lot from what could have been a great PPV. First of all is the fact that Roode/Storm wasn't the main event for the title and instead it was just a random match with two weeks of hype. Then you got Devon, nothing against him but you can't hype something to be so big and then give the payoff to a guy who was your mid card TV champion for a year.

RVD - Good match, RVD worked hard, **3/4.
Joe/Magnus - Another decent match, **1/2.
Al/Ryan - Nah.

Roode/Storm - MOTN. An awesome, brutal and bloody brawl, exactly what it needs to be with a great payoff of Storm and the beer bottle. Some awesome spots, hardcore on the highest level from two great workers. Roode's selling is just tremendous and this should have been Storm's moment with the title. Huge waste. ****1/2.

Angle/AJ/Kaz/Daniels/Chavo/Hernandez - Great match as expected, great spots, crazy dives from AJ and Hernandez, best of all time Kurt was great as usual with the "adrenaline throws". Not as good as SLM IMO but still great. ****1/4.

Sting/Bully Ray/A/8s - Pretty standard tag match. The highlight was Park going crazy and the team work exchange with Bully and Sting(great performance from them), Road Warriors and The Dudleys. The payoff...ridiculous. ***.

Hardy/Aries - Like I said before, this match felt like a regular Impact main event, for the biggest match of the year you need a big attraction, something special that the audience can't see on any other night. Roode/Storm was that match. Hardy/Aries was tame and random. It got much better for the second part of the match and putting over Hardy clean was the right decision. Hardy is the biggest star and the biggest show should end with the Top babyface. Hardy is also a very good, consistent worker in general, always was. ***1/2.

Mixed feelings about a lot of the company's decisions, at a time when they're doing a great job with the product.
---
Last edited by Rock316AE; 10-14-2012 at

11:31 PM

.
Tryna find these lil marks and smoke 'em!!!
Join Date: Jul 2011
Location: South Central
Posts: 13,294
Points: 2,753
Re: Bound For Glory Discussion Thread
---
Quote:
you mean like a face?

a less smarky crowd would have definitely helped sell jeff's comeback but thats hardly his or TNA's fault.
Exactly, thats like the most original formula in wrestling.
But, because it's Hardy, a drug abuser who was never touted as a good mat wrestler, it was worst decision ever.
---
Re: Bound For Glory Discussion Thread
---
as sloppy as jeff is, hes hardly a 'bad' wrestler. he knows how to work a babyface match very well with the right opponent. very few could get a crowd behind them like him like he did in wwe

I wouldnt say Impact main event. More like a PPV main event. just needed something a little extra to make it special
---
Re: Bound For Glory Discussion Thread
---
Quote:
Knew it. Called it. I knew they pressed the Panic Button when they let this convicted fucker win the BFG series. Regardless...
This should be called "Bound for BAD BOOKING". What the fuck was this shit? RVD as X Div Champ? Chavo and Hernandez winning the tag belts? And that Eddiesploitation BS? Hogan mowing down the As&8s like they were nothing? Devon in the As&8s? Junkie Hardy getting the belt again after he royally burned the company the last time he had it?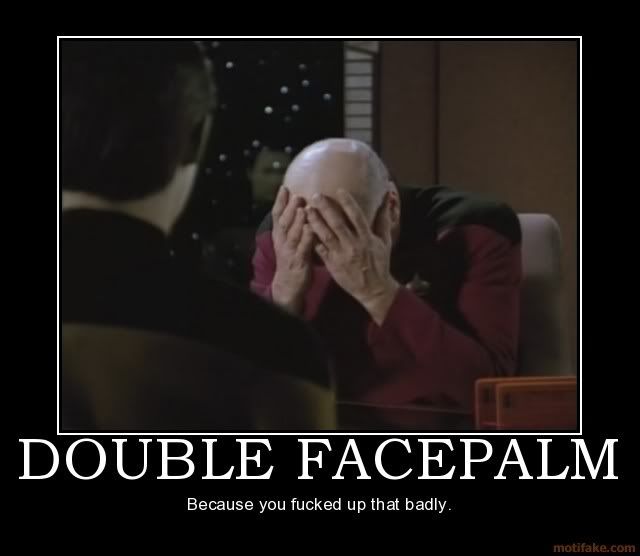 Yes, TNA are idiots for those title changes, but they are really screwing the pooch with that Hardy title win.
Because they threw AA in there, and if they cut bait after 3-4 months and go back to the guy who was drugged out during a PPV, what does that tell you?
Prichard is a goof and Hogan and Bischoff are dumbasses who didn't get that crowd hype feeling behind AA and said "Let's roll with it" after the fact. A booker needs to know better than to under-value crowd reaction, but they wanted Hardy to be champ so that shows you how much these dudes know about pushing a wrestler in the first place.
---
Jay and Beyonce's reaction whenever they watch an episode of Impact! Wrestling.
Heel Turn on James Ellsworth
Join Date: Jan 2012
Location: EVERY EVENING, I HAVE A BY MYSELF MEETING
Posts: 2,754
Points: 459
Re: Bound For Glory Discussion Thread
---
Great fucking show. Gonna watch Impact this week.
Re: Bound For Glory Discussion Thread
---
Quote:
Joe/Magnus - Another decent match, **1/2.
Really? This was Joe's best performance in awhile and Magnus stepped up too imo.
Bossing Around Jobbers
Join Date: Dec 2010
Location: Bronx, NY
Posts: 9,867
Points: 448
Re: Bound For Glory Discussion Thread
---
TBH, the show had a lot of good matches, but they all had terrible build. A lot of them felt like Impact matches. If it wasn't for the lack of build, I would have probably given the show a 8 instead of a 6.5.
Re: Bound For Glory Discussion Thread
---
So people wanted Aries to win because they hate Hardy? But if Aries won, they wouldn't mind the BFG series being a joke? Alrighty then.
---


CM Punk (9/11/2016): Is the swelling going down?


Re: Bound For Glory Discussion Thread
---
Quote:
I bet if Hardy was a good technical wrestler, smarks would be all over his dick. LOOK AT HIM WORK THE LEG.

Hypocrites.
I'd have been fine if it was just solid back and forth instead of the typical stale "supposed heel beats face for most of the match.. EPIC COMEBACK!". We've seen it... a lot... why can't these guys come up with better styles? Seriously, I think most bookers are either caught in cruise control or are just afraid of bucking the "hallowed and sacred" traditions of wrestling past. Fans have changed... all we want is for the product to evolve and branch out from the stale and broken system.
---
Thanks for the wonderful memories Ultimate Warrior... happy you got to be recognised as the legend you are before you went. Rest in peace
Posting Rules

You may not post new threads

You may not post replies

You may not post attachments

You may not edit your posts

---

HTML code is Off

---