Re: Bound For Glory Discussion Thread
---
Quote:
And for people who are pissed about Devon: Two years ago we (myself included) were all pissing on Buh Buh going singles, and look what happened. Let's just give it a chance, you know?
okay you're right but that's very unlikely.
---
The reason why we don't get fresh ideas and promotions rising in American Pro Wrestling is because the majority of the community is happy with the same old shit and will reject any chance of change. There is a risk in doing new things, 9 times out of 10, it leads to 50+ pages of bitching and moaning. While business gets turned into a dictatorship and more and more out of touch. Support the indies, support New Pro Wrestling.
Asking JAMES ELLSWORTH for Wrestling Advice
Join Date: Jun 2011
Location: Paris, France
Posts: 394
Points: 58
Re: Bound For Glory Discussion Thread
---
Quote:
I'm not huge on it but I certainly think it's different and TNA needs to do it. It doesn't have to be dropped because there isn't a story going on, just write a story going in. Once it's down to the Final Four, start the build then. Pick a few guys to plant seeds with the current champion.

Not only that, end the series sooner. It'll give you more time for a build.
I don't like the idea that the biggest match of the year is set only one month before BFG. It should be something that we care for months, like Roode/Storm.
Re: Bound For Glory Discussion Thread
---
RVD vs Ion: *** 1/2, RVD shouldn't have won but he looked good throughout the match and this will probably lead to a feud between them

Joe vs Magnus: ****, great match. Magnus's selling is really my only problem with it, Joe really stepped up

Storm vs Roode: **** 3/4, King Mo was the only really useless part of this match. Didn't need him at all, also Storm bladed a bit too early but oh well.

Ryan vs Al Snow: *, Michaels/Diesel V2 should be interesting though

Three Way Tag Team: *** 1/2. Chavo/Hernandez winning and Chavo using Eddie for a cheap pop put a bad taste in my mouth toward an otherwise good match

Tara vs Tessmacher: DUD, and the aftermath was garbage too.

Sting/Bully vs Aces & Eights: TBD, waiting on the aftermath of Devon

AA vs Hardy: *** 1/4, match took too long to get going and there were some botches in there. Hardy shouldnt have won either imo, but eh...

Overall: *** 1/4, Impact should be really important this week
Re: Bound For Glory Discussion Thread
---
Good match. Didnt like the Super Hardy stuff though. top rope hurricanrana, running dropkick in corner then brainbuster and somehow Aries doesnt win. Hopefully the feud gets good as Aries can be full heel against super face Hardy. Crowd was great that match though
---

Undead Legion 4 Life
Sig by @CJ
Moron
Join Date: Mar 2008
Posts: 2,408
Points: 0
Re: Bound For Glory Discussion Thread
---
Knew it. Called it. I knew they pressed the Panic Button when they let this convicted fucker win the BFG series. Regardless...
This should be called "Bound for BAD BOOKING". What the fuck was this shit? RVD as X Div Champ? Chavo and Hernandez winning the tag belts? And that Eddiesploitation BS? Hogan mowing down the As&8s like they were nothing? Devon in the As&8s? Junkie Hardy getting the belt again after he royally burned the company the last time he had it?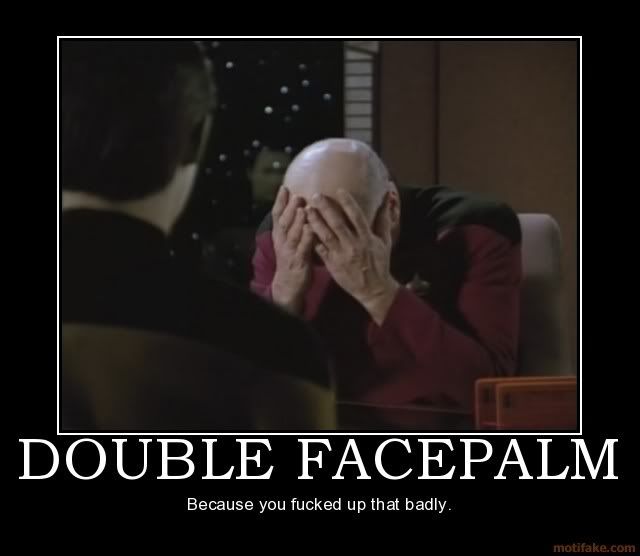 Re: Bound For Glory Discussion Thread
---
Quote:
Aries and Hardy actually had the motn, everyone is just blinded cause Aries lost. If he had won, everyone would be calling it a classic. That was easily the best BFG main event thus far. Easily.
Loved the character work Aries throughout the match playing with the crowd and with Hardy but I also loved his focused attack on Hardy's back and neck throughout the match. It was on-point until the closing moments of the match. In the beginning Aries was getting into Hardy's head but in the end Hardy's resilancy got Aries frustrated and he slipped up trying to pull something off desparetly and Hardy got his redemption. I enjoed that story. Aries looked like a million bucks in this match and I'm sure he will hold the World Title again but this was a quality main event with a HOT crowd.
---

Sex With Me So Amazing
R I H A N N A

Playing Backstage Politics
Join Date: Jul 2011
Location: Far Away From Uncle Ole
Posts: 13,385
Points: 3,042
Re: Bound For Glory Discussion Thread
---
Pretty pleased with the PPV and IMO, TNA's best effort this year.

Only downside was Chavo winning the tag titles. Unreal.

And I'm convinced the original plan was for Storm to win the series and defeat Aries for the belt, with help from Aces & 8's and revealing himself as the leader. But, when it became apparent that Hardy was contemplating leaving TNA, they scrapped it and did whatever to please him. IMO, Hardy deserved the win. Yeah, he fucked up before but he's done a good job in redeeming himself and this also gives a needed change to Aries character. I think it's for the better.

Surprised about Devon being in Aces & 8's, as I thought he was gone. Should make things interesting but I was banking on the leader being revealed tonight. Guess it's just more influence to continue watching.

Aside from a few minor bad moments (Big Brother, Chavo winning the tag titles, King Mo and Matt Morgan), I really enjoyed the PPV and I'm anxious for whats next. TNA definately has some momentum now and I hope they can keep it up for the rest of the year.



Also, don't understand why many are pissed about Hardy winning. Could have been worse. Could have been Sting or Mr Anderson. Hardy did earn it.
---
Re: Bound For Glory Discussion Thread
---
Quote:
god people are fucking dumb.

devon isn't the leader. he's the guy on the inside. it links perfectly back to bully. it gives a reason for the angle to continue, to properly debut other guys. he's a top option as the vp.

event was really, really good. not a bad match in sight, storm/roode was brilliant, 3 way tag match had some great spots (end sucked), even rvd/zema was good after some great zema stuff. jeff going over was the right thing to do, what's the point of building the bfg series for so long only to have the guy, who won it with 1 shoulder and taking a million finishers, lose at the big dance?

some people, i swear...
Leader or not, revealing Devon on your big show as your big reveal is pretty pathetic. It'd be cool at Lockdown or even Slammiversary, but not at your big show.
Re: Bound For Glory Discussion Thread
---
Quote:
This is actually how i would have booked BFG but the only thing, the biggest thing, was TNA not going all out with the redemption angle. They should have named and shamed Jeff, in all the promos show sting/hardy and show what he went through to get clean and climb the mountain again, talk about how the company gave him a second chance and he's not going to let them down ect.

The problem with this was it seems that the company doesn't really want to go that far with publicly acknowledging to the casuals that Jeff fucked up that bad and he was a drug addict that had massive problems, it's a real shame because it's a great story and a true one at that, i'm proud Jeff got clean and he deserves to be back at the top again.
They already did that and then some when he came back last year. They're covering the entire thing again anyway in his new DVD. Dat progress report DVD.
---


CM Punk (9/11/2016): Is the swelling going down?


Moron
Join Date: Dec 2011
Location: "We are each our own devil, and we make this world our hell."
Posts: 5,125
Points: 0
Re: Bound For Glory Discussion Thread
---
If Roode/Storm is ****3/4, then what are Okada/Tanahashi, Okada/Naito & Tanahashi/Suzuki?

No question MotN, mind you but I fear it'll get overrated 'cause it had blood & happened in the U.S.
Posting Rules

You may not post new threads

You may not post replies

You may not post attachments

You may not edit your posts

---

HTML code is Off

---