View Poll Results

: Leader of A&8?

Someone on the roster
102
27.49%
Someone brought up from development
25
6.74%
A familiar Impact Wrestling face
244
65.77%
Voters: 371. You may not vote on this poll
Learning to break kayfabe
Join Date: Jun 2011
Posts: 173
Points: 129
Re: Has Aces and 8's gotten better?
---
Aces & 8's were plagued with bad personnel decisions. If I was booking Aces I would have made the members: Gunner, Kash, Crimson, Knox, Gallows, Bradley and Wes Brisco. The VP would be Matt Hardy and the President would be MVP.

Mr. Anderson and Bischoff look out of place to me.
Re: Has Aces and 8's gotten better?
---
I really like how they were book the last 2 weeks. Looking forward to LD.
Heel Turn on James Ellsworth
Join Date: Nov 2012
Location: The Aces and Eights Clubhouse
Posts: 2,051
Points: 0
Re: Has Aces and 8's gotten better?
---
Their most recent booking has been pretty good IMO. The booking has been better in general since the start of the year and I'm thinking that the creative team probably got on track or something.
---
th sad truith that al of u cant ceem to grrasp is dat wrestlig is getig les poplar each day and no bodde caires abot it

vinse is senile at this poiint and th growth of tna has pleateuaed nd roh has nevr bin mor than his a crapy cult
Re: Has Aces and 8's gotten better?
---
Yes, the storyline isn't stuck anymore.
Most members have a face and the mystery about the VP/Pres continues with some interesting red herrings.

The shield vs aces crap is getting unbearable in this section.
---
The reason why we don't get fresh ideas and promotions rising in American Pro Wrestling is because the majority of the community is happy with the same old shit and will reject any chance of change. There is a risk in doing new things, 9 times out of 10, it leads to 50+ pages of bitching and moaning. While business gets turned into a dictatorship and more and more out of touch. Support the indies, support New Pro Wrestling.
Learning to break kayfabe
Join Date: Feb 2008
Posts: 227
Points: 0
Re: Aces & Eights Discussion Thread
---
[/B][/B]
Quote:
What the absolute fuck did you just write?
LOL,I was adding up the Number of Members that could be and are in the group.Some I only seen once.
---
Currently Marking For a S.E.X Stable

Current CheckList:
[]Rhoode gets the WHC Back
[]Pope,Jarret,Skipper,LowKi Returns to TNA
Re: The Ending on Thursday Night..
---
Quote:
Originally Posted by
straightedge891
View Post
Not happening. Just joined SCUM.
I dont think that Matt is VP, but his RoH buisnnes doesnt matter. Kenny King approves.
What would be your reaction if...
---
...this man was revealed the VP of Aces and Eights: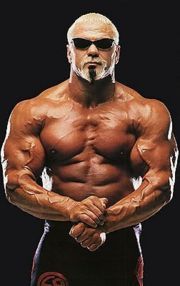 Shooting the birds down from the trees
Join Date: Apr 2012
Location: Salma Hayek.
Posts: 4,507
Points: 26
Re: What would be your reaction if...
---
---
Re: What would be your reaction if...
---
That would probably be a "Holy Shit" moment for me, just because of all the shit he's talked about TNA in the past year.
---
Trust Me
Re: What would be your reaction if...
---
---
Posting Rules

You may not post new threads

You may not post replies

You may not post attachments

You may not edit your posts

---

HTML code is Off

---