Re: Official TNA DVD Help/Discussion/Review Thread
---
Unbreakable (2005)



1.) Diamond/Skipper/Young vs. 3LK - *
Luckily they kept it short...

2.) Strong vs Aries - ***3/4
Absolutely loved this match! Shame it wasn't given enough time. Some ROH chants started up as these 2 delivered one hell of match.

3.) Apollo/Hoyt vs. Monty/Kip James - **1/4
Surprised I didn't completely hate this match, but average at best really.

4.)Petey vs Sabin - ***1/4
Sabin was actually supposed to face Shocker here but booking issues kept him from showing, a great replacement in Petey I must say. Very solid X-division bout. Expected a bit more but it was good nonetheless.

5.) Sabu vs Abyss - ***1/4
Nice Hardcore battle as you would expect from these 2. Ecw chants throughout lol. The ending was out of this world! Sabu does his springboard off the chair, Abyss catches him mid air and Black hole slams the shit out of him into the tacks! Sickening to see Sabu's back after that. WOW.

6.) Hardy vs Roode - **1/4
Terribly disappointing match. This was Hardys first time back in 4 months so maybe that had something to do with it, but overall just a very lackluster performance.

7.) 4-way Elim for the Tag titles - Naturals/AMW/Team Canada/Shelly - **3/4
Waltman was supposed to be Shelly's partner but no-showed the event forcing Shelly to fend for himself. Standard stuff for the most part. Nothing to amazing but nothing too bad either.

8.) NWA world title - Raven's Rules - Raven vs Rhino - ***1/4
Very fun hardcore brawl and yet again more ECW chants rang out through the impact zone. Some sweet spots like Rhino getting powerbombed through a ladder and him goring a shopping cart. Good title match but they definitely made the right decision to not make this the ME.

9.) Triple threat for the X-division title - Joe/Daniels/Aj - *****
Ah yes. To give a little backstory. After WCW was bought out by Vince, I completely lost interest in wrestling and didn't watch a single match until early 2007 when I stumbled upon this classic. Got me watching again and haven't stopped since. Onto the match itself. What can you say that hasn't been said already. This is true perfection, the crowd is literally handing onto every emotional second as The 3 men are in the zone hitting all their amazing spots on cue. I've seen this a few times and all the spots still have the same effect as the first time I witnessed them. The action was nonstop awesomeness from the get go, they really poured everything they had for those 23 furious minutes. There are few matches that every wrestling fan should go out of there way to see and this is undoubtedly one of them.

Overall: Another amazing show, I'd probably put it slightly behind No Surrender and Sacrifice as the best I've seen from 05 so far.
---
---
Last edited by - Styles -; 06-27-2008 at

02:13 AM

.
Re: Official TNA DVD Help/Discussion/Review Thread
---
Quote:
The best compilation TNA has released so far IMO.
Nah. That honor goes to Best of X-Division Matches or Best of NWA-TNA Title Matches. F*cking awesome stuff on those two sets.
---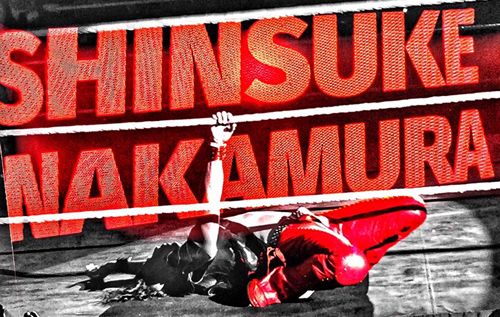 Re: Official TNA DVD Help/Discussion/Review Thread
---
Quote:
Nah. That honor goes to Best of X-Division Matches or Best of NWA-TNA Title Matches. F*cking awesome stuff on those two sets.
Are you refering to the 2003 ones?
Re: Official TNA DVD Help/Discussion/Review Thread
---
Ranking Ultimate X Matches:

There have been an astounding (and somewhat ridiculous) 14 Ultimate X Matches to date since the concept debuted in August 2003. Here's how I'd rank them from best to worst:

1) Petey Williams vs. AJ Styles vs. Chris Sabin: Final Resolution 2005: Petey defended the title against the last two men he defeated in what was an amazing display of atheleticism and action. No Ultimate X match before or since this one has quite captured the amazing spectacle of this remarkable gimmick match. The spots that were done here were just amazing. AJ Styles advanced his legacy by scoring his very first win in Ultimate X.

2) AJ Styles & Christopher Daniels vs. LAX: No Surrender 2006 - This was the first (and only) Ultimate X match to have the tag titles on the line, and the feud certainly called for it. It was the honorable atheletes in Styles & Daniels going up against brutish thugs in LAX. LAX took the titles from them in a Border Brawl Streetfight, so AJ & Daniels figured it'd be best to get LAX in a match where they would have the advantage over them. The end result was an amazing match that saw some hardcore action and some high flying, but in the end it was Daniels' leap of faith that secured the win for his team.

3) Michael Shane vs. Chris Sabin vs. Christopher Daniels vs. Low Ki: 2nd UX at Weekly PPV - The 1st Ultimate X Match was a success in several ways, but there was definately room for improvement. First of all, the belt kept falling off the X in the first one, and the guys had some trouble adjusting. That was all fixed with this one as all four men delivered an amazing high flying specticle that is unfortunately a forgotten classic from the Wednesday PPVs. IMO, this was the match that made Ultimate X a main stay. Chris Sabin was able to secure his first Ultimate X win and win back the X title that he lost at the first Ultimate X.

4) LAX vs. XXX: Bound for Glory 2007 - In a battle to determine the Number One Contender for the Tag Titles, LAX & XXX were given the chance to shine in the opening bout of TNA's biggest PPV of all time. The end result was an unbelieveable display as these wrestlers did moves into that ring that I wouldn't dare try into a swimming pool. Everybody shined here, but the true star was the big Hernandez who proved that even big men can thrive in Ultimate X. This is probably the best PPV opener in TNA history. LAX won the match and their tag title shot.

5) AJ Styles vs. Michael Shane vs. Frankie Kazarian: 4th Ultimate X at Weekly PPV - OK, I'll admit, I've got a bit of a soft spot for this one. This was the very first Ultimate X Match I ever saw, and I immediately fell in love with the concept. It was like the rebirth of the ladder match. And the way the match was worked was great with AJ having to fight off the two partners in Shane & Kazarian. It was like a handicap match at points. And there were some sick things here, most notably The Styles Clash off the X. AJ seemed as if he would pull it off, but Kid Kash's interference prevented that. This allowed Shane & Kazarian to come down with the belt at the same time and be declared Co-X Division Champions.

6) Jay Lethal vs. Christopher Daniels vs. Senshi vs. Elix Skipper vs. Kaz vs. Petey Williams vs. Sonjay Dutt vs. Puma vs. Homicide vs. Shark Boy: Ultimate X Gauntlet from Victory Road 2007 - In another unique variation of the standard Ultimate X match, 10 men would compete in a regular gauntlet until all men had entered in which the match would become Ultimate X. The standard X was replaced with The Elevation X structure given the possibility that 10 men could be hanging off of it. Alot of the stars got to shine, but this match will be remembered as the one that got Kaz back in the spotlight. He shined like no other in this match was definately the star. Another moment was Daniels getting the win with an assist from his old Triple X Partners in Elix Skipper & Senshi, and after the match the team reunited. This match was a lot of fun because of how different it was from standard Ultimate X.

7) Chris Sabin vs. Michael Shane vs. Frankie Kazarian: 1st Ever Ultimate X - Normally in wrestling, it is general consensus that the first of a match type is the best. While I can't say the same thing about Ultimate X, but the gimmick was so impressive that there was no way it wasn't going to work. There were some problems like the belt falling twice and a few botches, but in the end it didn't matter. The TNA fans witnessed something that was new and exciting, it was only a matter of time before Ultimate X would be back. Michael Shane (in what was his most impressive individual performance in TNA by about a mile) got the win and won his first X Division championship.

8) Chris Sabin (USA) vs. Hector Garza (Mexico) vs. Petey Williams (Canada): Finals of World X Cup in 2004 - The World X Cup as become a bi-annual event for TNA, and this was the first. It culminated in Ultimate X, which seemed appropriate given the ciruumstances of the tournament. It wasn't a particularly memorable match in of itself, but that night made people realize how cool the World X Cup is, and I'm so happy its back now with 2008's version of the tournament also guaranteed to end in Ultimate X as well. Sabin got the victory for Team USA both in the Ultimate X Match and in the World X Cup as a whole.

9) Jay Lethal & The Motor City Machine Guns vs. Team 3D & Johnny Devine: Final Resolution 2008 - This match was weird for a few reasons. Number One, Sabin and Lethal are the only two of the six to have any experience in Ultimate X and this match seemed to be the antithesis of Team 3D's style. Secondly, the match was for possession for the X Title (not the actual title of champion that goes along with it) as the true champ Jay Lethal had the belt stolen from him by Team 3D. For being in an environment that was completely new to them, Team 3D actually did well and the end result was an entertaining and unique match up in Ultimate X history. Team 3D & Devine won, but not after taking their share of lumps (especially Devine)

10) Chris Sabin vs. Petey Williams vs. Matt Bentley: 2 Hour Primetime Impact Special 2005 - After things got fucked up at BFG, it was time to make up for it, so the Ultimate X match from BFG was done again on Free TV. This match was definately a better effort, and the fans had a scare as it looked like the X was going to fall again, but thankfully it didn't. This isn't anything special or overly memorable among Ultimate X Matches, but it helped to make up for the mistakes of the previous effort from these three. Like at BFG, Petey Williams once again came out as the victor (albeit with a planned ending this time)

11) AJ Styles vs. Christopher Daniels vs. Elix Skipper vs. Ron Killings; Ultimate X Challenge at Destination X 2005 - Now this was the point where I felt like TNA was doing the Ultimate X way too much. The match wasn't even 2 years old yet and this was the seventh one. They modified it a bit by making it an elimination bit where it would start as a tag, then the loser of the fall was out, then it'd go to Triple Threat, and then One on One Ultimate X (which hasn't been done before or since) It came down to AJ & Daniels and the closing minutes were good with AJ getting screwed out of the title as Daniels cheat himself to his first X title win. The match was good, but like I said, I felt like Ultimate X had been done to death at this point, and I wasn't too excited for this one, but if you're a Daniels fan, its must see since he won his first singles title in TNA here.

12) Samoa Joe vs. AJ Styles vs. Christopher Daniels: Destination X 2006 - Expectations were pretty high for this one given that Joe, AJ, and Daniels were setting the World on fire with amazing matches and there was alot of intrigue of whether or not Joe could do well with the Ultimate X. Unfortunately something happened and I believe Joe went blind in the middle of the match due to Pink eye (can anybody confirm this?) so Joe barely went up the X at all. In the end, the match was still good with AJ & Daniels delivering a Double Team Muscle Buster to Joe, which was a pretty cool spot, but the match unfortunately fell short of expectations.

13) Chris Sabin vs. Sonjay Dutt vs. Elix Skipper: Best Damn Sports Show 2004 - This was a good match for the TV special. It provided some good action and was fun. However, I don't recommend going out of your way to see it since Tom Arnold's commentary was ATROCIOUS!!! Seriously, he didn't even know the names of the wrestlers (he referred to them by their skin color. I'm not kidding) You think Don West is bad? Hell, you think Mike Adamle is bad?!?! They got nothing on Tom Arnold!!! Anyways, Sabin won this bout.

14) Chris Sabin vs. Matt Bentley vs. Petey Williams: Bound for Glory 2005 - This match is at the bottom for one reason and one reason only...the finish was blown. In actuality, God handed them the best ending possible on a silver platter as the Red X fell off and was caught by Petey, giving him an unscripted method of victory. It would have been THE PERFECT heel ending had Petey known what to do with it. Instead he looked confused and upset that the match was blown, but had he played it up, taunted the crowd, and celebrated like he had just won the World Series, it probably would have been the best ending in Ultimate X history because the crowd would have hated for somebody to win like that and it would have gotten massive heel heat, but Petey looked as upset as the crowd, which made no sense.
Lets go to the old mill anyway, get some cider!
Join Date: Mar 2007
Location: Stuck On This Prison Planet
Posts: 13,287
Points: 4,121
Re: Official TNA DVD Help/Discussion/Review Thread
---
Quote:
Nah. That honor goes to Best of X-Division Matches or Best of NWA-TNA Title Matches. F*cking awesome stuff on those two sets.
Eh, not for me they aren't. The overall match quality is much better on the 04/05 Bloodiest Brawls set then any of the original NWA-TNA releases.
Re: Official TNA DVD Help/Discussion/Review Thread
---
Great Unbreakable review AJ. I haven't seen the whole PPV, only the main event. Actually py story is pretty much the same as yours. I had always watched WCW in mu young days. After their death, I stopped watching wrestling. Almost 2 years ago, I aksed a friend what was going on these days in the wrestling industry. He talked about TNA. In the beginning I wasn't interested, but he kept asking me to see the unbreakable 3-way. Once I saw that match, I restarted.
That match is the very best match in pro wrestling for me.. 23 minutes of pure gold. 5-star classic.
---
Last edited by stinger-splash; 06-27-2008 at

10:37 AM

.
Asking JAMES ELLSWORTH for Wrestling Advice
Join Date: Dec 2006
Location: Nuneaton, England
Posts: 261
Points: 0
Re: Official TNA DVD Help/Discussion/Review Thread
---
Quote:
TNA Best Of The Bloodiest Brawls Vol. 1

Rhino/Abyss/Hardy/Sabu-Monsters Ball II-BFG 05-****1/4

The best compilation TNA has released so far IMO.
I agree, and that Monsters Ball 2 was probbaly the besst "random" hardcore match ever. And by that, I mean no real feud, just some guys tossed together.
Hardy's swanton bomb is awesome and everytime I see it I wonder how he managed not to hit the back of his head on the edge of the ramp. Plus Rhino's shocking piledriver from the middle rope.
A much better DVD than the in all fairness quite shitty 2003 version-and this was actually the first ever Wrestling DVD I brought.
And Triple G, I love the Ultimate X match. The first time I saw it it was like a "re-birth" of a ladder match. Indeed, Final resolution '05 UX was the first TNA match I saw I think. I can't help but feel the match is happening too often now, and losing its "special feel"
---
Last edited by Bigglesworth; 06-27-2008 at

11:31 AM

.
Re: Official TNA DVD Help/Discussion/Review Thread
---
Monster's Ball II was kind of random. I mean Abyss & Sabu had been feuding, but for the most part it was just throwing things in there, but that was kind of the attitude of Bound for Glory that year.

They had just gotten the TV deal with Spike and were being viewed by a new audience, so I think they thought "OK, now our regular fans really like AJ/Daniels Ironman, so lets do that again. The Ultimate X is our trademark gimmick match, so lets put that on there. Nash vs. Jarrett (which got cancelled) was one of best reviewed main events, so lets do that again. The fans will get a kick out of Joe vs. Liger, and people loved last year's Monster's Ball, so lets do that again"

It was almost like BFG2005 was an infomercial for TNA, which was actually the right way to go since they had just gotten a national TV deal and were just trying to show what they could do.
Re: Official TNA DVD Help/Discussion/Review Thread
---
Quote:
Are you refering to the 2003 ones?
Yep, the 4 original NWA-TNA releases I own (Best of X-Division Matches, Best of Bloodiest Brawls, Best of NWA-TNA Title Matches, and The Ultimate X Collection) are my favorite DVDs in my TNA DVD collection.
Taroo, I could see that argument being made for the X Division DVD, but that NWA-TNA Title Matches set has quite a collection of matches.
- Gauntlet for the Gold (granted it's pretty clipped)
- Killings vs. Jarrett
- Jarrett vs. Styles
- Jarrett vs. Raven
- Jarrett vs. Raven vs. Styles
- Styles vs. D'Lo in a Ladder Match
- The Disciples of the New Church vs. AMW
- AMW vs. Triple X
- Triple X vs. Jerry Lynn/Amazing Red
- Triple X vs. Styles/D'Lo
- Triple X vs. AMW in the very first steel cage match in TNA
That's a pretty solid and quality collection there.
---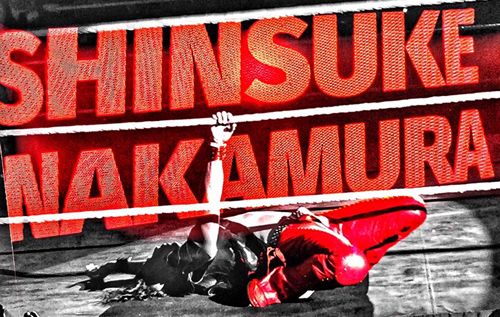 Heel Turn on James Ellsworth
Join Date: Jun 2007
Location: Wondering if the rats have reached the shore
Posts: 2,182
Points: 12
Re: Official TNA DVD Help/Discussion/Review Thread
---
I thought the Best of the Bloodiest Brawls (2003) was knd of crap with the minor exception of the AJ-Raven Ladder match.

The 2 other originals were great though. I loved those XXX tag title defenses.
Posting Rules

You may not post new threads

You may not post replies

You may not post attachments

You may not edit your posts

---

HTML code is Off

---