Re: Official TNA DVD Help/Discussion/Review Thread
---
Quote:
Originally Posted by
wrestlingfan2612
View Post
Where'd you get Unbreakable? £25 isn't too bad for it. I'm still hoping that TNA will re-release them some day,
eBay, and it was £24 actually. Trying to get No Surrender, Slammiversary and Sacrifice from '05 and then my TNA and WWE collection is complete. NS went for £28 on eBay a couple of days ago, which was a tad too much.
Re: Official TNA DVD Help/Discussion/Review Thread
---
Quote:
Originally Posted by
wrestlingfan2612
View Post
There were 3-Packs before of

VR08/HJ08/NS08
TP08/FR08/GENESIS09
Other boxsets include
Best of the X-Divison Vol. 1 & 2
TNA Epic Set (VR 04, TP 04, Lockdown 05)
Triple Threat Pack (Hard Justice 05, Slammiversary 05, No Surrender 05)
Moron
Join Date: Mar 2009
Posts: 3,514
Points: 0
Re: Official TNA DVD Help/Discussion/Review Thread
---
I wonder why they skipped Genesis in the 3 pack. Shouldnt it have been Turning Point, Final Resolution and Genesis instead of Against All Odds?
Re: Official TNA DVD Help/Discussion/Review Thread
---
Quote:
when is the dvd coming out from the uk tour?
There's not one coming out.
---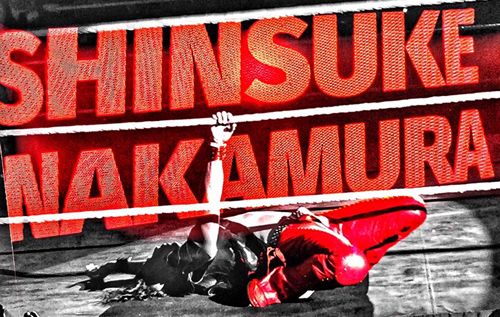 Re: Official TNA DVD Help/Discussion/Review Thread
---
Quote:
Were the weekly TNA PPV's ever released on DVD?
Officially no but they are out there I have all 117 on DVD
.
---
Re: Official TNA DVD Help/Discussion/Review Thread
---
Well Against All Odds is coming up.

Quite honestly, AAO tends to be one of TNA's weaker PPVs of the year. The 1st event featured a strong Double Main Event, but a sloppy & forgettable undercard. 2008 was a solid effort, but 2007 & 2009 were downright awful (IMO, the worst PPV for TNA both those years). 2006 was far & away the best incarnation of Against All Odds with several strong matches & a nice title change to close the show.

2010's AAO has a chance to be good with the tournament to decide a number one contender for Lockdown, but we'll see how that plays out.

But until we find out, lets check out the 10 Best Matches in AAO history.

10) Team 3D & Johnny Devine (c) vs. Jay Lethal & The Motor City Machine Guns: X Division Championship vs. The Future of the X Division Streetfight (2008) = This was during Team 3D's feud with the X Division which at times felt like a rehash of the far superior Nash vs. The X Division feud. By this point the feud had worn out its welcome, but at least it ended with somewhat of a bang. Lethal came off looking like a superstar here (which begs the question what on Earth happened that caused him to fall out of favor?). Pretty fun and exciting match here.

9) Scott Steiner vs. Petey Williams: Feast or Fired Cases On The Line (2008) = Another one from 2008, but I thought this match was actually pretty good. I'll say it again; people can say whatever they want about Steiner, but he works his ass off, and I thought he meshed well with Petey which leads me into number 8...

8) Scott Steiner vs. Petey Williams (2009) = Again, I liked watching these two work together, and Steiner broke out the Steiner Screwdriver! Really fun match on an otherwise lousy PPV with matches that were either forgettable or just downright awful.

7) Sting vs. Abyss: Prison Yard Match (2007) = From one lousy AAO to another, 2007 was a terrible effort that somehow escaped the venom of the IWC. However, this was the saving grace. Some might think the set looked ridiculous, but I thought it looked pretty cool and the match was really hardcore as well. Everybody remembers the Genesis match where Abyss won the title and the Last Rites Match which got the very first "Fire Russo" chant, but this one slips under the radar, which is a shame because its pretty good.

6) Samoa Joe (c) vs. AJ Styles vs. Christopher Daniels: 3 Way for X Title (2006) = Nowhere near the Unbreakable classic or even their recent Turning Point match, but still a very good X Division Championship match, and certainly a worthy entry into their long series of matches. The storyline they had going from late 2005 through the 1st half of 2006 was definitely the highest point of the X Division, and I think it says a lot that this was actually one of their weaker matches during that time.

5) Rhino vs. Abyss: Falls Count Anywhere (2006) = This is another Abyss match that tends to go unnoticed, but I think its one hell of a hardcore match. The spot at the end was pretty crazy too with Rhino actually Goring Abyss off the stands! Its pretty sweet. If you're into hardcore, I recommend checking this one out.

4) Kurt Angle (c) vs. Christian Cage: TNA World Title (2008) = These two had a match at the 2007 AAO as well, but I liked this one a lot more. Excellent top notch work from both guys and there were some nice X factors as well with Joe as the enforcer, Karen at ringside, and Tomko's involvement at the end. An exciting main event.

3) Jeff Jarrett (c) vs. Kevin Nash: NWA World Title (2005) = You want to talk about a match that was way better than it had any right to be? Good God! I remember when this PPV was first set up and EVERYBODY said this match was going to tank, myself included. But Nash surprised us and pulled out his best performance in years. Sure they used weapons like nobody's business, but that doesn't change the fact that we expected a boring match and got a pretty exciting main event.

2) Jeff Jarrett (c) vs. Christian Cage: NWA World Title (2006) = The match itself was great with both guys meshing very well, but this one gets the nod just for the ending with Christian winning his first World Title. It was a very special moment, and as a Christian fan, I ate it up. I loved it.

1) AJ Styles (c) vs. Christopher Daniels: 30 Minute Ironman Match for X Title (2005) = Does this answer surprise anybody? Seriously, its one of the best and most classic matches in TNA's history, and arguably the best X Division Title match ever. Its fantastic. Check it out.

Going over the full PPVs, I'd say the only one worth the effort to get is 2006. Its by far the best AAO as far as being a complete show goes. 2005 had a great double main event like I said, but both those matches are on other sets (Best of Jarrett for Nash/Jarrett, and AJ/Daniels is on one of the X Division DVDs) so you're better off just getting those two sets I think. 2008 is probably worth a look, but not a must have. 2007 & 2009 just avoid like the plague. They are awful. If I did a Bottom 10 Worst matches, I assure you that most of the matches would be from those two shows.
Re: Official TNA DVD Help/Discussion/Review Thread
---
I did like AMW/Kash & Hoyt from AAO 05 as well. I consider Hard Justice 07 and Destination X 05 to be worse than both AAOs in their respective years. In fact, both of those along with last year's Victory Road and Against All Odds are probably my 4 least favorite monthly PPVs that TNA has ever done.
EDIT: Actually throw in Lockdown 07 to that list of least favorite shows as well. Hated that show outside of the main event.
Quote:
I wonder why they skipped Genesis in the 3 pack. Shouldnt it have been Turning Point, Final Resolution and Genesis instead of Against All Odds?
Maybe counting on the fact that it was "Hogan's debut o PPV" even though anyone that saw the show would know that it was nothing.
---
Last edited by Merc_With_A_Mouth; 02-03-2010 at

03:47 PM

.
Re: Official TNA DVD Help/Discussion/Review Thread
---
The Iron man match is ****3/4 for me brilliant sorry havent watched in a while though have to check it out soon.
Moron
Join Date: Nov 2009
Location: WHERE THE BUFFALO ROAM
Posts: 15,930
Points: 240
Re: Official TNA DVD Help/Discussion/Review Thread
---
I have that Ironman at *****.
Re: Official TNA DVD Help/Discussion/Review Thread
---
Actually now going to do a little write up on my LEAST favorite monthly shows that TNA has done
For 2005
Destination X 2005
Sheesh, what cannot be said about this show. Outside of the Ultimate X match, this show had nothing but shit on it. Phi Delta Slam/Harris Bros AND Trytan/Monty Brown on one show with one of the worst heel turns that the company did? Oi ve
For 2006
None! Just about every show that year was at least solid. Some had some questionable stuff (I'm looking at you, No Surrender 06) but nothing that made shows unbearable.
For 2007
Against All Odds 2007
2007. My least favorite year for the company. As TripleG said above, this show was pretty weak. The Prison Yard match was solid, and the main event was as well despite the overbooked ending. However, one of TNA's worst matches ever that goes forgotten now a days was the Tuxedo Match.
Destination X 2007
This show had a great main event in Christian/Samoa Joe. Everything else show was quite bad. Steiner/Angle was one of Angle's worst PPV encounters in TNA. The double-bullrope match. BG James & Kip James/Heart Throbs. LAST RITES which gave birth to the well-known "Fire Russo" chant. ALL ON ONE SHOW.
Lockdown 2007
I ordered every TNA Monthly PPV that I did not get to attend and this show stopped that trend. Like I said above, take away this main event and this show was just ass. Blindfold Cage Match AND The Electrified Cage Match on one show. The majority of the other matches were nothing special either.
Hard Justice 2007
After a streak of solid shows, this abortion came along and caused some of my friends that went to TNA to never attend TNA again (which is a shame due to the following PPV being so solid). After the opener (which I felt would have been amazing if it was just Daniels & Low Ki/The Guns), this whole show turned into a trainwreck. Rhino/Storm was terrible, VKM/LAX was terrible, Harris/Black Reign was terrible, The Doomsday match was stupid, PACMAN JONES, and the one of the more OBVIOUS swerves ever happening makes this show one of my top 3 worst shows in company history and the worst of the year.
2008
Sacrifice 2008
I really hope that this show is not a sign of things to come with Against All Odds this month (a whole tournament being on one show.) In a year of really good PPVs, this PPV was one of the weaker ones of the year. The main event and (then) Terrordome matches were solid, but everything else was short and stupid. Short matches everywhere, the 2nd or 3rd major push of Kazarian that ultimately went nowhere. An overbooked mess.
Final Resolution II: Electric Boogaloo (December 2008)
The opener and main event of this show were good. Rhino/Angle was solid. Everything else reeked of filler. Not necessarily a BAD show such as some of the ones above, but this was essentially a 3 hour Impact.
2009
Against All Odds 2009
Talk about a forgettable/filler PPV. It's not even that there was a bunch of unbearable stuff on this show. It's the fact that there was nothing really good on it at all. Shelley/EY was solid, as was the tag title match, but nothing really memorable at all.
Destination X 2009
I will say that I enjoyed the second half of this show (AJ/Booker, 3D/Beer Money, an overshadowed Ultimate X match, and Sting/Angle). The first half of this show was just downright awful. The opener was iffy, Eric Young getting PINNED by an incredibly green Brutus Magnus after just main eventing the previous Impact after being handpicked by Sting, Kong/SoJo Bolt, Morgan/Abyss in 10,000 tacks, JOE KILLING SCOTT STEINER and the Dating ODB segment. Sheesh. Again, the second half of this show turned it into a decent show in my opinion. Just based on the first half, this show gets a mention.
Victory Road 2009
Not going to get into this. Jenna/Sharmell. Enough said
Posting Rules

You may not post new threads

You may not post replies

You may not post attachments

You may not edit your posts

---

HTML code is Off

---