Where Does The All-Black Group Go?
---
It's time for wrestlingforum to put on its thinking caps and be constructive. I'm sure there are some people out there that are going to hate anything the company does and immediately claim, "there was no build" and "put the title on Jeff Hardy now" and "put the belt on Roode now." Let it sink in for a moment that Bobby Lashley really should be champion for a while (maybe up until Lockdown next year?). The company needs him to be champion because they need a heel, they need to put this group over, they need the viewer to be able to say exactly who the show is about (for the first time since 2012), and they don't need to squander the significance of Lashley being one of only a handful of black world champions in the history of pro wrestling. With the exception of Mark Henry, the last significant black wrestler to become champion in a major televised promotion was Booker T in WCW (the Rock had already been champion prior to that on Raw). If TNA sticks with Lashley for a while, and it will take a while, they can potentially expand their audience beyond "the demo" and recoup some of the viewers they may have lost when Bischoff and Hogan burned Pope (the guy that was supposed to be in Lashley's spot 4 years ago).
So being constructive, what would your long term plan be for the group and who would you build Lashley up to put over in the end?
----------------------------------------------------
1. Name the group. I'm leaning toward The Black Jaguars or "something" (Full?) Metal Black.
2. King Mo joins the group and tags with Kenny King as the Knockout Kings.
3. Address the unity of the group and how TNA has been a good-ole-boy show.
4. Keep the belt on Lashley until the UK tapings. Build him as the first dominant heel since... Christian?
5. Interject "the network" into the power plot to basically shut it down with a representative that only appears off camera and who takes control as a neutral/corporate authority which is driven by money instead of fantasies about being world champion.
6. MVP retains his status as an investor and still acts as the brain and voice of the faction.
7. MVP introduces an American Championship after Destination X to drive the narrative forward (instead of whatever sex tape shenanigan they have planned to try and shock people this summer).
8. Create shirts with a black Jaguar mouth.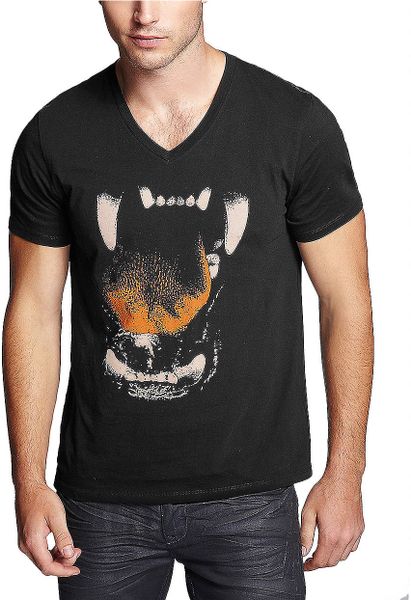 9. Austin Aries would be my choice as the guy that goes over Lashley and carries the company in 2015. It's just time for the company to put the belt on the all-action-main-attraction for a solid run to see if he can move the needle. They put the belt on him for a hot minute in 2012 and looking back, as Monday morning quarterback, he should have been the one to take the belt from Jeff in 2013 (and we should have never had to endure A&E, the hammer of doom, the wedding from hell, and Bully Ray calling Hulk Hogan "dad").
---
Aspiring to make The List of Jericho
---
Last edited by Mister Sinister; 06-22-2014 at

10:27 AM

.
Winning World titles, Custom Made Clothes
Join Date: Jan 2011
Location: Washington, D.C.
Posts: 15,379
Points: 30,228
Re: Where Does The All-Black Group Go?
---
Under the white man's oppressive boot.
And when I say "white man", I mean Austin Aries.
---
Quote:
It's now very common to hear people say, 'I'm rather offended by that.' As if that gives them certain rights. It's actually nothing more... than a whine. 'I find that offensive.' It has no meaning; it has no purpose; it has no reason to be respected as a phrase. 'I am offended by that.' Well, so fucking what.
Learning to break kayfabe
Join Date: Oct 2013
Posts: 64
Points: 3
Re: Where Does The All-Black Group Go?
---
Mo and Kenny as the Knockout Kings is a sweet name. Although, I'm not sure they'd use that as they already call their women's division knockouts. Might be too many "knockouts", haha. I'm all for keeping the title on Lashley for a long time. He can be the "destroyer" for MVP and his group for months and months. When Lashley does eventually lose the title, a babyface turn sometime next year might be a good way to go. Maybe an MVP/Lashley feud. I'd be down with that. It'd be nice to see something happen over time with time and storytelling and not all happen within a month.
Re: Where Does The All-Black Group Go?
---
I expect lot of Racism in this thread.
---
Not really a fan of ethnic stables, it's a bit backwards for both wrestling and humanity.
I would rather see stables formed through good storyline and character building rather than "we are black people, we are the bad guys and we are here to dominate".
Sent from
Verticalsports.com Free App
---
Tag Teaming With James Ellsworth
Join Date: Jan 2014
Location: South Carolina
Posts: 1,493
Points: 1,789
Re: Where Does The All-Black Group Go?
---
One of the few factions to not receive a name. Heck, Bad Influence were in EGO that's two names right there. I've been referring to them as MVP and the Men Against Tanning. That's up to the individual whether that's racist or less racist then 'those black guys'.

I support the idea of keeping the belt on Lashley for a while. I was expecting MVP to become Champion but with his injury he got knocked out of that spot and now it will be a while before he has the chance to prove he is more than qualified to be a World Champion, and not just a Mid Card Guy in the eyes of elitists who don't even listen to his promos.
---
If you are bored with today's wrestling give me a hell ya!
Moron
Join Date: Aug 2013
Location: Australia
Posts: 8,267
Points: 0
Re: Where Does The All-Black Group Go?
---
Honestly where can they go? They've already won the World Title which was their plan all along. Story line over, finished.
Re: Where Does The All-Black Group Go?
---
if they do add anyone else that person almost has to be black. someone white just wouldn't really fit.

I don't know what this person is doing in his other fighting in the near future, but I'd rather see Rampage than King Mo. Rampage would be a bigger name draw for in NY than Mo. you could hide Rampage's lack of wrestling in a team with Kenny King. although King Mo could work too, as he and King could have some type of "King" tag team name.

a group name would help. isn't there already some type of group out there called the Black Panthers? I think they're a group against racism right? so I'm not sure black Jaguars would fit, without people saying TNA is copying.
---
Re: Where Does The All-Black Group Go?
---
TNA could name them Black 'anything' and some wrestling elitist will crawl out from under a rock and say, "They're copying God by using the word black-- he created that."

I think having all three men together puts a greater spotlight on not only all three men as individuals (face it, have we seen this much Kenny King in the past whole year?), but it makes the program itself more visible to black/minority kids (who havn't had any representation in the main event since Pope). It's good to not be the wall-to-wall all-white program as they were for a while.
---
Aspiring to make The List of Jericho
Re: Where Does The All-Black Group Go?
---
Into their rightful place of obscurity
---
LOL @ the nerds that think message board rep means something
Posting Rules

You may not post new threads

You may not post replies

You may not post attachments

You may not edit your posts

---

HTML code is Off

---