Cutting a Shoot Promo To Get Over
Join Date: Nov 2006
Location: Athens, Greece
Posts: 7,060
Points: 3,831
Re: RVD coming back
---
I hope he signs. He could have great matches with Punk, Bryan, Ziggler, Swagger and others. Nothing wrong with one last RVD run.
Re: RVD coming back
---
Quote:
Originally Posted by
ThePortugueseOne
View Post
This is the message I read.
from where though?
Tag Teaming With James Ellsworth
Join Date: Jun 2011
Posts: 1,537
Points: 258
Re: RVD coming back
---
Quote:
The guy was basically the CM Punk of the 2001-2006 era
I honestly see little to no comparison to be made between the two.
Moron
Join Date: Apr 2012
Posts: 1,587
Points: 0
Re: RVD coming back
---
Quote:
RVD used to be great, but not anymore.
Still he can still get it done better than alot of wrestlers, true fans know
Re: RVD coming back
---
I'd like to see RVD come back. Would enjoy seeing him face Punk, Daniel Bryan, Ziggler and Kingston, among others.
---

Sig Credit: CHAMPviaDQ
Moron
Join Date: Mar 2012
Posts: 2,969
Points: 0
Re: RVD coming back
---
cant find source but was reading his tweets and he just so happens to "coincidentally" be in NJ Wrestlemania weekend
interesting...
and a fan asked about the show in chicago and he said he'll be in cali, which is consistant with the report from ThePortugueseOne. Still cant find source though, can we have the source?
Quote:
"@WOZ93: @TherealRVD looking forward to being in Chicago Thursday for Impact?"Ill be in Cali. More on that in a few days.
either way im not looking forward to this feud with punk. Who's going over? Punk jobbing 4 straight PPVs after being longest reigning champion in last 25 years? Bad decision. RVD losing his first feud back? Also bad decision. Hopefully they come to their senses by then. I'm with the guy that said throw him in the tag division- with an up and coming superstar. Someone like Justin Gabriel would be a perfect choice. By the time they split Gabriel should be super over and have a solid spot in the midcard. RVD has always been a fan favorite, so it would be a huge rub for him.
Heel Turn on James Ellsworth
Join Date: Mar 2011
Posts: 2,293
Points: 0
Re: RVD coming back
---
we'll see if thats true after Wrestlemania.
Kerser is the sickest.
Join Date: May 2009
Location: Melbourne, Australia
Posts: 1,496
Points: 1,528
Re: RVD coming back
---
I cannot find anything remotely indicating he's done anything that has anything to do with WWE when I search Google.
---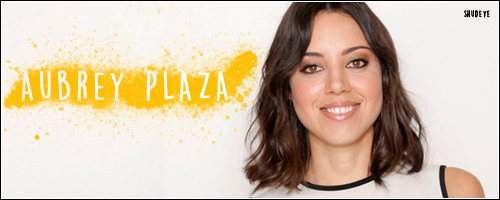 Moron
Join Date: Jan 2013
Posts: 1,810
Points: 0
Re: RVD coming back
---
His ring work was slightly superior to Punk's but his mic work sucks dick. Punk blows him away.
Re: RVD coming back
---
I will mark the fuck out if true, but i'll believe it when I see it.
Posting Rules

You may not post new threads

You may not post replies

You may not post attachments

You may not edit your posts

---

HTML code is Off

---