Re: Why is Austin neglecting WWE so much?
---
You smarks act like once someone becomes a star in WWE that they have some lifelong obligation. You think they're WWE for life. Austin's time has come and gone. He has nothing to prove and has accomplished just about everything there is to accomplish in this business. Hell, he was the top guy during the hottest wrestling period ever! Plus, his health is a concern. He's not "neglecting" anybody.

So, yes, Austin does get a "free pass" from me. I'm a huge Austin fan but I would honestly be content if I never saw him in a WWE ring again. If The Rock had not returned to WWE 2 years ago I'd be saying the exact same thing about him right now.
---
My Top Ten Favorite Wrestlers of All-Time
1. Stone Cold Steve Austin
2. The Rock
3. Undertaker
4. Kane
5. CM Punk
6. Shawn Michaels
7. Daniel Bryan
8. Goldberg
9. Triple H
10. Mick Foley

Those are my top ten and I really don't care who agrees or disagrees.
Heel Turn on James Ellsworth
Join Date: Mar 2013
Location: India- Land of the Tiger
Posts: 2,056
Points: 1,588
Re: Why is Austin neglecting WWE so much?
---
I think Austin realised that making freequent returns like he did between 2004-2011,reduces one's drawing power.On the contrary a long absense makes your heart go even more fonder.


I think Austin will return,perhaps at the next Mania.And now that people have started clamoring for an Austin return,they would also pay to watch him compete on the grandest stages of 'em all,against the opponent of his choice!


I think Austin would want his return to be as impactful as his arch nemesis The Rock's,if not any better.
---
THE ROCK
: The biggest star and draw of pro-wrestling industry EVER.
1. Holds the record of drawing most arenas with 10,000+ attendance on top in one calendar year.
[Broke Hogan's(1986) and Austin's(1998) record in 1999 and set a record of headlining over 100 shows with 10,000 plus people in attendance in year 2000. A box-office drawing record that is unsurpassed till date.]
2. Holds the record of main-eventing almost
17 PPVs that have got over 500k buys
.
Over 80% of the PPVs he main-evented drew over 400k buys
. As a PPV headliner no one is even close.
3. Drew the highest cable ratings during the AE(real quartely segments not over-run).
Took ratings to heights never before seen in 2000.
4. Sold more merchandise than anyone active(
Austin
) between mid 1999-2001.
Asking JAMES ELLSWORTH for Wrestling Advice
Join Date: Feb 2013
Location: San Francisco, CA
Posts: 281
Points: 0
Re: Why is Austin neglecting WWE so much?
---
I don't mind that the rock comes and visits for a few months at a time. He's paid his dues and I consider myself lucky to be entertained by the great one once again when he comes around.

Same goes for the rattlesnake. Austin isn't in the same shape he was since surgery, and it;s different for him than the Rock. Still, if he came back to do a segment or two, i would still be grateful that he came back for another entertaining visit.

Neither of these guys need to be here, and they choose to come back anyways in whatever capacity, and at whatever time length. That says something to their fans.


Last, I think some of us old school fans enjoy they're visits immensely because we feel like the current product has been lacking with it's roster, so when we see our former attitude era leaders come back for a visit, we mark out like crazy. See, when it was hogan and macho man, i didn't get bored with the next eras of bret hart and shawn michaels.. or the next after that with rock and austin.. its specifically this PG era that kills me. So if any of the previous wrestlers had returned for a visit, i would enjoy it as well. This isn't just a rock austin thing. They would all " get a pass ".

ANY of those old school guys could come back for a visit.. and it would be OK to these kinds of fans, it would be okay that they're just visiting, and not being around for so long is also OKAY...
---
NEW Fan Web Page -
http://wwe-iconic-rivalries.webs.com/
NEW Raw Intro -
http://www.youtube.com/watch?v=3MSXS...ature=youtu.be
Top 5 Current Favorite Superstars:
1) Randy Orton 2) Dolph Ziggler 3) Cody Rhodes 4) CM Punk 5) Roman Reigns
Top 5 All Time Favorite Superstars:
1) The Rock 2) Sting 3) Hulk Hogan 4) Shawn Michaels 5) Batista
Top 5 Superstars That I Can't Stand:
1) John Cena 2) Edge 3) John Cena 4) Jack Swagger 5) and oh yeah, John Cena
---
Last edited by Rock-Bottom; 03-11-2013 at

01:02 AM

.
Re: Why is Austin neglecting WWE so much?
---
How can you neglect that which neglects itself?
---
Seabs is a retrard
Heel Turn on James Ellsworth
Join Date: May 2011
Location: Sydney, Australia
Posts: 2,368
Points: 3,271
Re: Why is Austin neglecting WWE so much?
---
I'm sure if WWE offered him something interesting to do he would return. But he can only return for a night here and there & giving some random a stunner and leaving for so long, he would need to return for a reason with more depth.
Re: Why is Austin neglecting WWE so much?
---
http://www.deadline.com/tag/kill-em-all-john/
He is Staying out just to focus on acting career.HIs reality tv redneck island had the highest Ratings for CMT.He will be filming season 3 of his reality show plus as well as having a reality show at his ranch.
He just launched a production company which had a deal with anchor bay.This summer he is filming 2-3 Movies plus reality shows so he is busy with his acting career.A fan asked him on twitter if he was going to be at mani to which he said he would be in mexico filming season 3 of redneck island.He is past Wrestling and moving on.
---
Kerser is the sickest.
Join Date: May 2009
Location: Melbourne, Australia
Posts: 1,496
Points: 1,528
Re: Why is Austin neglecting WWE so much?
---
He used to appear all the time, it's probably so the next time he does it's more of a surprise.
---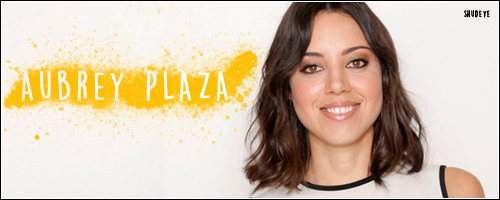 Tag Teaming With James Ellsworth
Join Date: Jul 2007
Location: Ball So Hard University
Posts: 1,631
Points: 0
Re: Why is Austin neglecting WWE so much?
---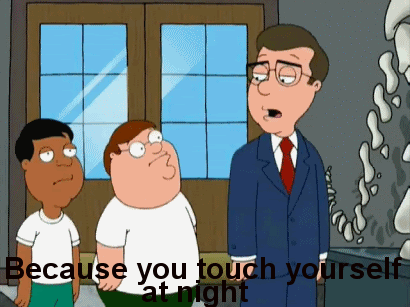 Seriously. Because you can only stunner people and drink beer so many times after you stop wrestling before it get's old. We got the classic Austin treatment at WM 27, raise hell, drink beer, leave. Were good for a while, watch RAW from 1998 if you really wanna watch SCSA at his absolute best imo.
---
Quote:
Originally Posted by
Perfect Poster
View Post
Where are the Lebron memes now?
Re: Why is Austin neglecting WWE so much?
---
For his next appearance to make an impact he needs to stay away for awhile like the Rock did, and not just show up all the time like he had been doing a few years ago that's why
Moron
Join Date: Mar 2010
Posts: 10,758
Points: 0
Re: Why is Austin neglecting WWE so much?
---
Quote:

On an unrelated subject, it's quite obvious that many give Austin a pass for doing the same thing Rock does. Not a big deal, I'm just saying.
-It's unfair but Austin is more respected.Maybe that's a reason
-I just hope Austin doesn't come back at all.Nobody gave me so many entertaining moments like he did at his peak.Produced a whole new meaning to the word 'must watch tv'.I don't want him to come back knowing he is going be a pale shadow of his former self nowdays
Posting Rules

You may not post new threads

You may not post replies

You may not post attachments

You may not edit your posts

---

HTML code is Off

---