Most boring matches?
---
Have you ever tried to watch a certain match on a Raw or SD! and you just thought "this is the most boring shit ive ever seen" and not just changed the channel, but actually fell asleep? Or just turned off the show completely and went and did something completely different? Or needed a cup of coffee or something to stay awake past the match so you wont miss the rest of the show? This has happened to me numerous times. You can state obviously the matches you think are some of the most boring, AND if you can think of some match-ups that you think would be boring as shit.

Recent matches Ive found boring as hell
-Big Show vs. Kane
-Big Show vs. Randy Orton
-Big Show vs. John Cena on Raw
-John Cena vs. John Laurenitis
-Any of the PTP vs. Rey& Cara matches
-Almost all of Kanes matches nowadays
Notice how most of these are Big Show. lmao

Match-ups that would bore me to death if they worked a match longer than 6 mins
-Kofi Kingston vs. Big Show(that last match was amazing, lmao shortest match since the 18 seconds. but having to watch these two work a 10 minute match would be horrid. I remember Michael Cole was hyping it up "KOFI BETTER LOOK OUT, HE FACES BIG SHOW NEXT!" seriously?
-Khali vs. Big Show
-Tyson Kidd vs. Drew McIntyre
-Santino vs. Cody Rhodes
-Big Show vs. Santino
-Tensai vs. Big Show
-Kofi Kingston vs. anybody excluding Punk&Jericho
---
Top three favorite wrestlers of ALL TIME
1.Triple H
2.Chris Jericho
3.Randy Orton
(Have had a change of heart, last updated 07-25-14)
---
Last edited by 2ndComingY2J; 02-14-2013 at

04:27 AM

. Reason: mistake
Re: Most boring matches?
---
One match that would probably be the worst would be Big Show vs Khali in a 60 minute Iron Man match would probably kill me. I don't think even WWE booking ould be that crazy
---
Heel Turn on James Ellsworth
Join Date: Feb 2010
Location: Prince George, British Columbia
Posts: 2,572
Points: 51
Re: Most boring matches?
---
Big Show vs Khali happened, Backlash 2008, I try to forget it.
Re: Most boring matches?
---
I've felt that way during promos, OP. Quite a few.

Matches. . .well I've felt that way during some divas matches. I can't really say I have during real matches. Then again, I don't really think about it and end up switching the channel during several matches frequent enough to not think about how shitty they are if I did sit through them.

I usually skip the matches of wrestlers I know won't be interesting, such as The Great Khali.
Re: Most boring matches?
---
The most boring one I´ve seen?

Maybe not the most boring I´ve seen but the most let down was Taker vs HHH wm27. Sure, it was good storytelling, but in an entertainment point of view it was rather dull.
Learning to break kayfabe
Join Date: Jan 2010
Posts: 173
Points: 0
Re: Most boring matches?
---
Goldberg Vs Brock Lesnar - Wrestlemania

Most disappointing match in history.
Re: Most boring matches?
---
The Great Khali's matches
---
Moron
Join Date: Mar 2010
Posts: 10,758
Points: 0
Re: Most boring matches?
---
Matches involving Matt Hardy,MVP,Finaly put me to sleep easily
Re: Most boring matches?
---
Any divas match
---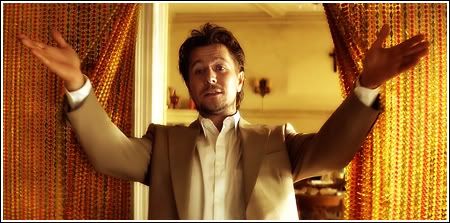 Follow me on twitter @TheManJordo
Posting Rules

You may not post new threads

You may not post replies

You may not post attachments

You may not edit your posts

---

HTML code is Off

---