The Over 30 year old WWE fan thread
---
Hoping to chat to some like-minded over 30 year old fans of WWE in here.
Are there even any out there?
Well, these days I take the WWE for what it is - kid's entertainment that I enjoy. I enjoy the new TMNT cartoon too - and that is geared towards kids - so, it's all cool.
I think the difference between now and 5 years ago is that when a show does not go exactly as I want, or a star is not booked correctly, I don't feel shafted in my personal capacity any more - I just take it for what it is -->> a wrestling based entertainment show, not the end of the world...
I do find myself enjoying the underdogs though - and the pushed faces and heels for the most part hold no interest for me. Guys like Bryan, Ryder, Sandow, Ambrose, Cesaro keep me coming back for more - while the Cena's Sheamus' and Punks are only an afterthought unless they really perform - like Punk has the last 3 weeks or so.
Do the rest of the over 30s feel the same way? A sort of nonchalant interest in the show, while rooting for your favs - and just enjoying it for what it is?
Or are you still passionately supporting and have knee-jerk reactions to booking, burials, backstage segments and so on? (nothing wrong with it)
I hope we can come here and chat each week about the Raw past
PS> I enjoyed Raw last night - skipped past Wade/Orton - Meh'd the Shield / 3 Heroes fight - loved the Ryback / Cesaro match (although, Ryback really looked tired afterwards - gotta look at that cardio) and was mildly interested in Swagger and somewhat in Bryan's new antics (embrace the 'Yes' Bryan!)
PPS> I am sure under 30's can comment - but I hope we can at the very least keep this civilised...
Asking JAMES ELLSWORTH for Wrestling Advice
Join Date: Jul 2006
Location: Albany, NY
Posts: 335
Points: 12
Re: The Over 30 year old WWE fan thread
---
With time, I think more than anything, I've got patience with the product. Once you've seen multiple eras, it's not so startling when things start shifting and changing. I cheer my favorites and even though I recognize the signs and cliches that tell me who's likely to win, I still hope for my favorites to come out on top (ie, cheering for Punk at the Rumble). But when he loses and Rock vs. Cena II is booked, I don't flip out and rant anymore. Maybe I just understand and appreciate the business aspect of it a bit more now. I understand why they won't turn Cena heel, I understand why older talent is highlighted for shows like Wrestlemania instead of young talent, and I understand who the WWE is trying to reach with their shows now.

These days, I follow the news, I want the highlights from Raw & Smackdown, go to events when they come to town, and watch all the pay-per-views at a local bar. When a hot, good feud starts up, I get more excited. When things are a bit quieter, I'm a little less invested, but I know the pattern and something exciting is sure to start up sooner or later.

I'm still a big fan and consider wrestling "my sport." I think I've just accepted the business for what it is and am not so startled by direction choices I disagree with.
Re: The Over 30 year old WWE fan thread
---
Yeah, another old fogie here
:
I think atm with WWE, my glass is always half empty, if i think they'll go with the obvious route for a match/fued, more than often they do just that, so i just have to accept some things and mark out/enjoy the aspects i want to, from Punk/Bryan to Lesnar/Taker, ill know ill never enjoy it as much as i used to, and it leads to me moaning alot about it, but hey, 'tis the way it is i guess...
---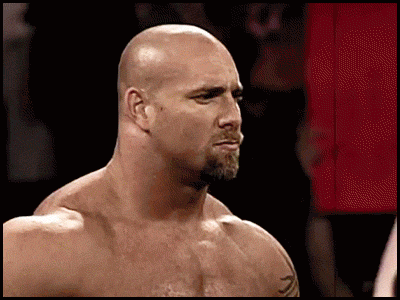 My WWF/WCW Wrestling Adventure Through 1990
You can find my wrestling match reviews HERE:

http://zep81wrestlingreviews.blogspot.co.uk/
Re: The Over 30 year old WWE fan thread
---
Hello my name is FredForeskinn and I´m a 31y old wrestling fan.
Re: The Over 30 year old WWE fan thread
---
someone make over 60 year old wwe fan thread please
---
Are you ready? #undisputed

Re: The Over 30 year old WWE fan thread
---
Quote:
Originally Posted by
wrestlinggameguy
View Post
someone make over 60 year old wwe fan thread please
haha
Re: The Over 30 year old WWE fan thread
---
Another 'old timer' here

I had the absolute pleasure of growing up during the attitude era, which totally got me hooked on professional wrestling. I used to love flicking between raw and nitro.

I think the product these days it's very PG but there's a lot more families watching it these days. I'm currently in he process of letting my 7 year old son start watching it hoping he gets the bug ha!

His year I am ticking a box on my bucket list and realising a life long dream..... To attend Wrestlemania and I seriously can't wait!!
Re: The Over 30 year old WWE fan thread
---
Sorry, I'm a 76 year old rasslin' fan and this thread does not deliver.
---
Seabs is a retrard
Heel Turn on James Ellsworth
Join Date: Dec 2010
Location: The bad neighbourhood in Hell
Posts: 2,354
Points: 1,313
Re: The Over 30 year old WWE fan thread
---
Yep, another old un here.

I tend to appreciate the wrestling more, than the entertainment side - though a good promo is always welcomed. But the crowd does matter - being English we love the chants, songs and noise. I don't mind their is no blood, or no swearing either - neither is needed, but nowadays what annoys me, is talent is wasted for some Vince ideal.

But the big problem, is the US audience. Or the kiddies in the audience. Perhaps their is no pantomime in the USA, so children just do not appreciate heels, they just come to see their hero's. It is almost like they do not know its fun to boo people.
---
Your opinions don't matter. I am right and everyone one not agreeing with me is a troll, or an idiot.

(Typical poster thought process)
Posting Rules

You may not post new threads

You may not post replies

You may not post attachments

You may not edit your posts

---

HTML code is Off

---