Re: Daniel Bryan: most overrated wrestler in the IWC
---
Quote:
Danielson fucking blows Angle away. Nothing Angle has done touches anything Dragon has done when he was at his peak.
Lemme know when he wins a gold medal in the Olympics. Angle had great matches with Benoit that trump that.
---
Regularly Beating Up James Ellsworth
Join Date: Dec 2012
Location: Tralfamadore
Posts: 3,230
Points: 201
Re: Daniel Bryan: most overrated wrestler in the IWC
---
Quote:
Doesn't matter what these idiot Bryan marks say, their wrong . Saying Bryan is better than angle is fucking laughable. Bryan won't have half the 5 star matches angle had in the wwe
I don't know why you have to insult. Anyways, my whole point is that if he is given the opportunity in the WWE, then I don't see why he can't be in the same category as Angle and/or HBK. Who is better is all a matter of preference... but many of Bryan's classics in his career truly are up there with HBK and Angle. Just because he's being discarded and limited in the WWE doesn't make him less talented.
---
Re: Daniel Bryan: most overrated wrestler in the IWC
---
Quote:
Lemme know when he wins a gold medal in the Olympics. Angle had great matches with Benoit that trump that.
tradtional wrestling is completely different? thats hardly an argument?
and whats with all this living in the past bs? every good thing that angle ever did happens to be IN THE PAST btw the wwe is not the be all and end all of wrestling.
theres only a handful of american wrestlers that would meet up to the standards of the top guys in japan
angle was and is an amazing wrestler and always will be. but daniel bryan is better.
" whatever these daniel bryan marks say doesnt mean a thing. theyre wrong" yea good argument
---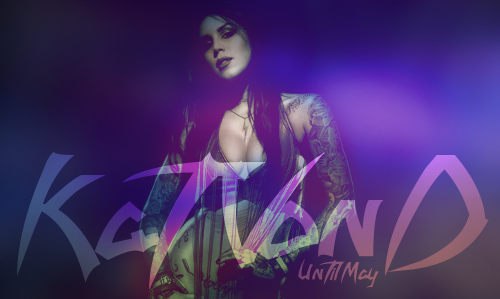 Moron
Join Date: May 2007
Location: Saginaw, MI
Posts: 3,555
Points: 0
Re: Daniel Bryan: most overrated wrestler in the IWC
---
Daniel Bryan will never be the face of the company. It doesn't work like that. Hulk Hogan sells out arenas so Ricky Steamboat can steal the show. John Cena brings the tickets in so CM Punk can put on a match of the year candidate. In a few years it might be Ryback putting asses in seats so Daniel Bryan can wow the crowd, but he will never be the man.

I thought Daniel Bryan was overrated but he's come a long way since. I don't care for indy wrestling, but Over The Limit and Money In The Bank showed me just how Bryan can go in the ring. Then he's come along way in getting the crowd behind him becoming one of the most over guys on the roster.
Re: Daniel Bryan: most overrated wrestler in the IWC
---
Quote:
Originally Posted by
Tyrion Lannister
View Post
Admirable, but fucking BORING and overrated, and he makes decent wrestling fans suffer because of it. If only a real talent had his commitment, but of course, it's always the losers, because real talents don't NEED to work that hard.
There's no such thing as a decent wrestling fan.
KOBossy, if you weren't impressed by even one of those matches in any capacity I'd say it's fair you won't be catching up to the D-Bry freight train of fandom any time soon. You either see things or you don't, and that goes for fans of just about any field.
With regards to the Kurt Angle comparisons, however, there's two sides of the fence with many things you said. Angle is not nearly the novice some people make him out to be but his views of wrestling I think are mostly a result of WWE indoctrination. That has it's good points and bad points. It was in his words that wrestling is mostly about getting the big moves in. He did that a lot, and his offence is a lot more visually impressive in many aspects compared to a 5'8 scrapper that Bryan's been defined as, but that's where a lot of this lack of in-ring consistency comes into the discussion. On the mat one second, run up to the top rope to Angle slam opponent in some high-octane-rush-of-adrenaline-that-wasn't-there-previously the next. Playing possum as they say, perhaps? Nah,
wrestling machine
is all.
The guy has always been, to some people, a bundle of energy without room for simplicity. He's always going, going, going. His run in TNA has been quite revealing in how a weekly run-through and PPV overload of finishing moves has reduced them to signatures instead. Last time I watched you'd nary hear a pop for the Angle slam in the Impact Zone, nor would the Ankle Lock be received as little more than a lead-up until the grapevine was locked in.
You talk about those matches as being a showcasing of his talents as babyface-in-perilous situations, yet Angle has mentioned how Austin's in-ring general-esque guidance shaped that match into one of the best of his career. Lesnar's an interesting situation, because I've always seen him as a guy whose monstrous image, freakish athleticism worked in his favour in ridding himself of the nagging complaints that Angle's received in his career by onlookers. There's no taking away from Angle's athleticism, drive (to the point of fault, with reference to his dismissal from WWE), or contribution to a wrestling era. I'm someone who thinks Angle's quite underrated by many and think his involvement in high-profile matches made them as regarded as they are. The Danielson vs Angle debate is something that isn't settled just like that, though, especially considering Danielson is a more travelled figure in the world of professional wrestling.
And did the OP make a crack about his weight? That's what bulking looks like naturally. Benoit, on the other hand, was roided out of his frame.
---
Last edited by -Skullbone-; 01-25-2013 at

11:39 PM

.
Plotting time travel mission.
Join Date: Oct 2010
Location: Future Chicago that is run by Sentinels.
Posts: 8,641
Points: 90
Re: Daniel Bryan: most overrated wrestler in the IWC
---
Quote:
What a load of garbage.

Considering Angle was hurt so often when he was working, I don't know how you can say he didn't sell stuff that happened to him masterfully. You don't have to act much to sell a fucked up neck when yours is legit fucked up. His facials were awesome, as well. The man was a pure natural.

And you would be hard pressed to find someone who displayed the last second kick out better than Kurt. The man would literally get his shoulder up at 2 9/10s of a second, he was so good at it. Ankle Lock? Easy as hell to apply, so it comes out of nowhere to build up that fear factor. Then when the situation requires it, he traps the guy in a scissors to prevent him from crawling away. So I am stunned that you'd try and say that Bryan murders him. Not once in anything he's done in the WWE has Bryan displayed anything like 'masterful' ring psychology, as you put it. The stories he tells are so mundane and boring, and they're always the same damn thing over and over.

Better at timing his comebacks as a face...again, wrong. Angle was a better heel for sure, but watch any of his matches with Austin in 2001, or against Brock in 2003. The guy could transfer from being the face in distress into an upperhand position seamlessly and convincingly when the match seemed lost. Don't see D-Blowhard doing that...

Its also funny that you say that Bryan can get amazing matches out of mediocre opponents. With the exception of his match with Punk at OTL, which was quite solid, and his match with Sheamus at ER, there is not one match he's had in the WWE that has been anything above mediocre. You want to talk about routine, with the same stupid move combos over and over again. Kick kick, Irish Whip, front drop kick, 50 more kicks, LeBell Lock attempt, more kicks, occasional submission move like Mexican Surfboard, more kicks, and then he either loses or he gets the LeBell Lock in and wins. Its so unbelievably predictable and boring that his matches aren't entertaining at all to watch. I can literally sit there and call what's coming next.

Like...have you even watched an Angle match?

Oh wait let me guess...Bryan was so much better in the Indies...

Absolutely nothing Bryan has done in his WWE tenure has made me think he's anywhere near as great as anyone says he is. All I've seen is that he's a slightly above average performer with an incredibly obnoxious character right now. In ring, I will name 50 more entertaining guys off the top of my head right now. My signature says what it does for a reason-Bryan marks are so irritating when trying to defend a guy who they can't clue in and see is totally plain and regular. They HAVE to hype him up like Jesus or something, and its so unwarranted. I've never understood the praise, so in my eyes, he's absolutely the most overrated guy.
Don't want to call this blind hatred but damn he literally gave Ziggler his best PPV match to date in 2010 at bragging right. It was tied up for match of the year by WWE themselves along with Undertaker vs Shawn Michaels. Also I think hes proven that he can do phenomenally well in singles matches on PPVS. Sure right now he is mostly working tag team matches and has to revert to the WWE style of routine moves in limited time, but if he is given lots of time he can definitely give good matches on PPVS. His main event level matches where he competed one on one have been really good so far.
---
---
Last edited by Chicago Warrior; 01-25-2013 at

11:39 PM

.
Tag Teaming With James Ellsworth
Join Date: Apr 2012
Posts: 1,010
Points: 0
Re: Daniel Bryan: most overrated wrestler in the IWC
---
Well, for starters bryan has much better in ring psychology than kurt angle. Bryan has won the best technical wrestler of the year award of the wrestling observer since 2005, i wouldn't call him over rated. But yeah Bryan obviously doesn't have the "look" to be the face of the company.
---
Last edited by nmadankumar; 01-25-2013 at

11:56 PM

.
Moron
Join Date: Jan 2013
Posts: 64
Points: 0
Re: Daniel Bryan: most overrated wrestler in the IWC
---
Quote:
Lemme know when he wins a gold medal in the Olympics. Angle had great matches with Benoit that trump that.
Hey, moon, we're discussing Pro Wrestling, not olympic sports. Danielson/KENTA and Danielson/Nigel from Unified were both better than any Benoit/Angle matches.
Re: Daniel Bryan: most overrated wrestler in the IWC
---
Quote:
Ridiculous. I've heard it all

"Bryan could be face of the company"

"Bryan should face Brock"

"Bryan should be wwe champion"

"bryan is better than Shawn Michaels"

"Bryan is better than Kurt angle"


First off, if this thread gets deleted it'll prove that it doesn't wanna hear anything negative about Bryan and that it's full of Bryan marks... I'm making points here.

I don't hate Bryan. He's probably the best in ring wrestler wwe has, and i think hes a top midcarder/ emergency main eventer. Maybe win another world title..... BUT I can't take him serious as a face of the company/facing Brock lesnar. Bryan still has no mic skills to be a main guy in wwe. He's also getting fat which isn't good he needs to get back in shape. How many 5 star matches has he had?? Only 2 IMO. Extreme rules with sheamus and MITB with punk.

How people are saying he's better than angle and Michaels is absolutely laughable.

Now, you can like Bryan and all, but how can you not sayhe's overrated in the IWC?? Again I DON'T HATE BRYAN.
I'm gonna take your opinion with a grain of salt after saying those two matches are his best in the WWE. He was also on fire as champ and getting way over.
Watch Royce Gracie in the early UFC days beat up big roid men or fat sumo wrestlers.
Making James Ellsworth GET MY BAGS
Join Date: Mar 2005
Posts: 4,532
Points: 1,188
Re: Daniel Bryan: most overrated wrestler in the IWC
---
i never watched know during the time Daniel Bryan known as Bryan Danielson but from what gather Bryan Danielson much better than current Daniel Bryan...


<fucking awesome how he get the fan football Chant in england..."you gonna get your fucking head in the head"

i can't believe WWE have MIZ as instructor in NXT for Daniel Bryan also known as Bryan Danielson
---
Last edited by apokalypse; 01-26-2013 at

12:36 AM

.
Posting Rules

You may not post new threads

You may not post replies

You may not post attachments

You may not edit your posts

---

HTML code is Off

---