The Tag Division remains dead...
---
How many years has it been since the Tag scene completely died? When's the last time we had a tag team that did anything memorable or interesting that we still remember? It's been years, outside of the Divas division I'd say this Tag Titles are the lowest of the low in WWE.

Granted WWE does try to scrabble together teams to breathe new life into the division but it never seems to work. I doubt we'll ever have a good enough tag scene that even comes close to the E&C, Hardy Boyz era. What do you think it would take to revive this title scene?
Re: The Tag Division remains dead...
---
I wouldnt call it dead id call it more un utilized then anything
---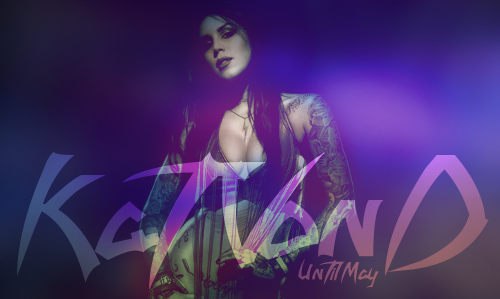 Regularly Beating Up James Ellsworth
Join Date: Dec 2011
Location: England
Posts: 3,190
Points: 1,546
Re: The Tag Division remains dead...
---
Theyre trying... just not hard enough. The second Hell No lose the titles they will drift into irrelevance once again.
---
(0) Fatu (1) Road Dogg (2) Kurrgan (3) The Godfather (4) Goldust (5) Kane (6) Val Venis (7) Prince Albert (8) Billy Gunn (9) Grandmaster Sexy (10) Steve Blackman (11) Al Snow (12) Raven (13) Perry Saturn (14) The Honky Tonk Man (15) Tazz (16) Crash Holly (17) Albert (18) Scotty 2 Hotty (19) The Rock (20) Big Show (21) Rosie (22) A-Train (23) Rob Van Dam (24) Mark Jindrak (25) Bobby Lashley (26) Tommy Dreamer (27) Sabu (28) King Booker (29) Rowdy Roddy Piper (30) Jimmy Snuka (31) John Morrison (32) Dolph Ziggler (33) Santino Marella (34) Finlay (35) Matt Hardy (36) Ezekiel Jackson (37) The Great Khali (38) Daniel Bryan (39) CM Punk (40) Ryback (41) Dolph Ziggler (42) Bray Wyatt (43) Dean Ambrose (44) R-Truth
Re: The Tag Division remains dead...
---
Yeh guys. Hell No really did ANYTHING to help ANY other team, guys. Oh yeh, besides Rhodes Scholars, ALL the other teams got mic time and segments. Oh wait, only washrags. Usos got squat, ReyCara...wtf ever, Primo and Epico...are they face or heel? Seriously, it's been entertaining, but has helped noone. At best...it was a punishment DB turned into something awesome.
---
WWE is filled with 'Good Ol' Boys' in power positions. It is just how it is, and I will keep calling WWE, Pro Wrestling in USA, as well as some of it's fans out on this because it is bollox. I do notice an apparent effort being made to mitigate this somewhat, but time will ultimately tell.
Quote:
I'm sick of anything that's been around longer than two weeks.
Re: The Tag Division remains dead...
---
It's not going to happen overnight. Sounds like triple h is trying but Vince is probably still uninterested. If Vince isn't interested, its not happening.
---
MOVIE REVIEWS, NEWS, BOX OFFICE RESULTS, FUN FACTS AND MORE!
JOIN ME ON INSTAGRAM: gogues_atthe_movies
Mid-Card Champion
Join Date: Jan 2011
Location: Cymru
Posts: 5,705
Points: 535
Re: The Tag Division remains dead...
---
It's doing well atm imo, probably to the point where I'd rather be in the tag title scene than the IC and US Title picture. There's more depth there now and personally, I'd love to see something like Team Hell No vs Team Rhodes Scholars vs Mysterio/Cara at Wrestlemania. That imo would be really cool, especially if in a TLC match
Re: The Tag Division remains dead...
---
It's doing better than it has in a long while. Like someone above me said its not gonna happen overnight. We have roughly 6 tag teams if i counted correctly and they get some mic time and exposure and matches and build up. It's all you can ask for right now in the current WWE.
Learning to break kayfabe
Join Date: Jul 2011
Location: London, England
Posts: 72
Points: 0
I'll always have fond memories of the series of tag matches including the TLC matches with hardys, dudleys, edge and christian, outlaws. Magnificient.
Sent from my iPhone using
Verticalsports.com Free App
---
And there he is!! There's Stone Cold! Is it the old Stone Cold? Oh he's talking! He's.. *Commentary drowned out by fans losing respective minds*
Favourite Moments In WWF/E
- Taz' Debut Vs. Kurt Angle
- Bret Hart Vs. British Bulldog, Summerslam '92
- Rocks Return in 2011.
- Stone Cold Return at Unforgiven
- Chris Benoit & Eddie Guerrero title win.
Posting Rules

You may not post new threads

You may not post replies

You may not post attachments

You may not edit your posts

---

HTML code is Off

---