Moron
Join Date: May 2007
Location: Saginaw, MI
Posts: 3,555
Points: 0
Re: Was Eddie Guerrero a legit WWE Champion?
---
No, and not because he didn't deserve it, but he wasn't looked at to be the top draw, and neither was Benoit at the same Mania, he was a good guy to give the belt to and he would've been given the belt again, at least that's what Batista said the plan was. I'll clarify that in a second, but going in to Wrestlemania XX they committing to givings Benoit the push and match against Triple H, but McMahon feared that Benoit couldn't draw, and the HBK vs HHH feud hadn't completely concluded so they decided to make it a triple threat, and that was the main event for that year, so if Benoit was given the main event even with fears of not drawing it also speaks to why Guerrero and Angle wasn't the main event. Brock was leaving WWE and they felt him vs Goldberg would be a big money match, but they still needed to get the belt off him, and Guerrero was given the belt. Now, it says a lot about the confidence they had in him, but even the next mania after he was nowhere near the main event. Now, as his life was reaching his expiration date the plans, if true, was that he was in line for a big push, including a heel turn at Survivor Series and a World Title push, but when he died, Batista was asked to not take time off, because he was needed to stay champion. The next rumor that leads to the belief of a big push was a rumored Mania 22 match against Shawn Michaels.
Die Neon Czarina
Join Date: Apr 2006
Location: Life in the vivid dream.
Posts: 40,332
Points: 22,548
Re: Was Eddie Guerrero a legit WWE Champion?
---
I really hope this thread was created out of...well I can't even think of a good reason.

Of course he was a legit WWE Champion. Look at his championship reign, his popularity, and his talent. It all speaks for itself. He would have been a multi-time champ if it wasn't for the sudden passing. No reason to even question this. AT ALL.
---
You suck the blood of the afflicted.
Those lacking imagination take refuge in reality.
Re: Was Eddie Guerrero a legit WWE Champion?
---
Shame we never got Guerrero vs. Michaels. It would've been a match like no other.

- Vic
---


5/21/2017
Shoot for the stars and you'll land on the moon.


Follow me if you'd like:

Twitter: Maniac2008
Instagram: wwehistorian
Re: Was Eddie Guerrero a legit WWE Champion?
---
Quote:
from watching at the time of his first reign he had abit of rey mysterios style (underdog) in his matches which is fine for a few months but after a while gets very boring i do however belive hed finally hit his stride with the main event style and his fued with batista just before he passed
You need to go back and watch more of Eddie's catalog. His in-ring style was dependent on the situation and the story they were trying to tell. Babyface champion Eddie indeed played the underdog role, given he was surrounded by monsters like Lesner and Batista. His feuds with the likes of Angle or JBL were of a completely different ilk, while the matches/rivalries with opponents like Rey or Benoit told an altogether different story.
The man could do it all.
As for being a draw, I think it's important to remember the ever expanding Latin market, be they immigrant lucha fans or Latin Americans, it's one of the few demographics that has been continually rising and becoming a larger and larger part of the WWE audience.
---
I love professional-wrestling.
Moron
Join Date: Mar 2012
Location: Portsmouth, England
Posts: 4,061
Points: 0
Re: Was Eddie Guerrero a legit WWE Champion?
---
Quote:
Originally Posted by
Tyrion Lannister
View Post
He's the greatest heel in the history of the business, an amazing babyface, charismatic as fuck, great on the mic, great in the ring and was the most over man in the company when he won the title, so I'd have to say no.
So many things right with this post....
2:jordan2
Re: Was Eddie Guerrero a legit WWE Champion?
---
Yes he's one of the greatest to ever step foot inside a wrestling ring, For pure wrestling ability and being able to work any style of match to a high standard you wont find anyone better in the history of the business, add to that he amazing charisma and mic work and ability to play a face or heel better then most guys in the business you have a blueprint for the perfect wrestler.

If you could build a perfect wrestler it would be Eddie, his title run was legit he earn it and carried it to a very high standard. Some people need to let this "he's to small to win a world title" thinking drop.
---
[SIGPIC][/SIGPIC]
---
Last edited by 11rob2k; 11-15-2012 at

09:38 AM

.
Re: Was Eddie Guerrero a legit WWE Champion?
---
I remember reading his autobiography and it was a truly amazing read and i would recommend it to anyone on here. This guy signals what wrestling is all about. Blood, sweat and tears. And to your question, yes, of course he would of been. Eddie had it all. The look, the charisma, the skills both on the mic and in the wrestling ring.

R.I.P Eddie - We will never forget you.

Viva La Raza!
---
Currently Marking For
Wade Barrett
CM Punk
Randy Orton
3MB
Prime Time Players
AJ
Re: Was Eddie Guerrero a legit WWE Champion?
---
I think he was a legit champ. Maybe didn't draw as much as past champions or anything but when Eddie was he could work his ass off. I think his matches against Angle and against JBL make him a legit champ a lot better then CM Punk IMO
Re: Was Eddie Guerrero a legit WWE Champion?
---
I think his last PPV was him nearly winning the WHC (back when it meant just as much as the WWE Championship) so I reckon he would have won one more world title if things had not gone the way they went.

Watching his match with Lesnar was pretty amazing, you could totally believe someone much smaller was slowly wearing Lesnar down and for the first time ever I realised how a toe hold worked in a S.T.F. Guerrero was one of a kind.
---
Polly fucking Anna...
Hunter of Invisible Game
Join Date: Jul 2006
Location: highway jammed with broken heroes on a last chance power drive
Posts: 37,904
Points: 15,751
Re: Was Eddie Guerrero a legit WWE Champion?
---
He was probably the legit most popular wrestler in the world the last 15 months of his life so i'd say so. I was a fan since '97 though, I loved him as a prick in WCW.

I'd put him along side Terry Funk as the most complete all-around wrestlers ever.
---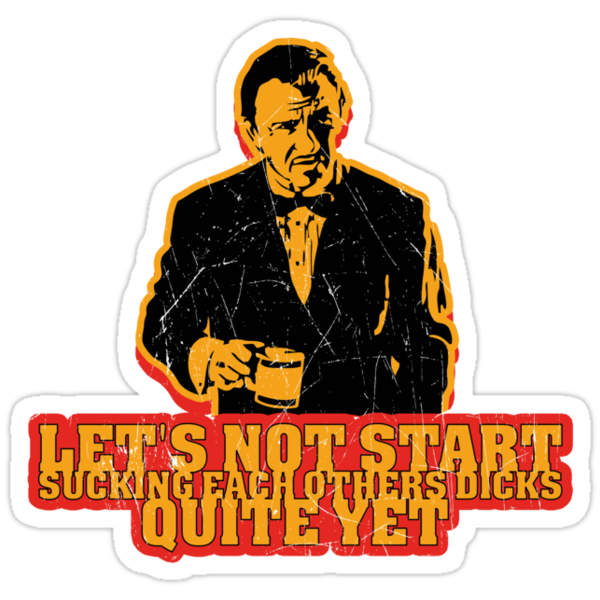 ---
Last edited by McQueen; 11-15-2012 at

12:13 PM

.
Posting Rules

You may not post new threads

You may not post replies

You may not post attachments

You may not edit your posts

---

HTML code is Off

---