View Poll Results

: How do you see his Legacy?

G.O.A.T
1
2.56%
Legend
22
56.41%
One of the best all round performers
15
38.46%
Overrated
9
23.08%
Multiple Choice Poll. Voters: 39. You may not vote on this poll
The Legacy5: Edge
---
Edge has been around entertaining us for quiet sometime till injury took him out completely from the wrestling ring. He had a record breaking run as a tag team wrestler, World Champion and created a highest rated Raw show in a year going on to dub himself Rated R superstar. He is somebody who can legit claim to be a legend and arguably G.O.A.T.

How do you see his legacy?
---
Spoiler for the meek shall inherit Squat..:
Re: The Legacy5: Edge
---
Tag team to mid-card to main event. Edge has done it all. He had a great career and will go down as one of the best heels in history. 2nd best since 2000 behind HHH.

Great feuds with The Hardys, Christian, Matt Hardy, Kane, Cena, Batista, Undertaker, Mick Foley, Orton and Kurt Angle. Has been responsible for a lot of memorable moments like Spearing Jeff Hardy in mid-air, the live sex celebration with Lita, MITB, spearing Foley through a burning table, etc.

He's definitely a legend.
Moron
Join Date: Mar 2010
Posts: 10,758
Points: 0
Re: The Legacy5: Edge
---
1.An all time great in tag-team division

2.First man to win MITB

3.Perhaps the most controversial segment on Raw

4.Has held every title possible

5.Best stable of last decade of last decade after Evolution

6.Regarded by many as Cena's greatest rival


Not GOAT
But Legend
Re: The Legacy5: Edge
---
LEGEND
---
Brock Lesnar guy

"OMG I HATE REIGNS SO MUCH I CAN'T STOP LOOKING AT HIM AND TALKING ABOUT HIM"

Yeah, I'm liking Goldberg's squashes

Don't like, rep!


Re: The Legacy5: Edge
---
LEGEND. Dude has done it all, but when the phrase "Greatest of All Time" comes into play, he just doesn't crack that barrier that separates the super-elite from the elite.
---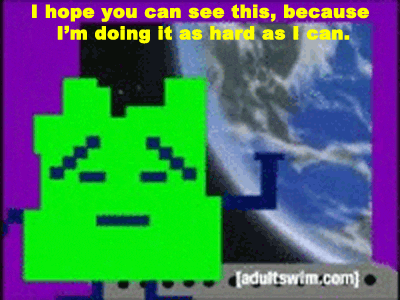 Re: The Legacy5: Edge
---
I went for Legend and One of the best all round performers in history

Great in the ring and on the mic, won every championship there is, retired as world champion, created unforgettable moments and helped revolutionise TLC matches

Not a GOAT but definitely in the lower part of the next level down
---
Moron
Join Date: Sep 2012
Posts: 286
Points: 0
Re: The Legacy5: Edge
---
I can only tell from what I have seen.Hogan,Flair,Stone Cold,Rock and Andre belong to an elite class.Followed by Savage,Bret Hart,Undertaker,DX guys and Cena.Third category would be guys like Piper,Jericho etc.He would fit in that category.Not as talented as Jericho but he achieved more than most guys.LEGEND.
Re: The Legacy5: Edge
---
Legend, one of the best all rounders, extremely accomplished. Edge's career is unique because he accomplished so much in both the midcard and the main event, that either one would make him HOF calibre. He's contributed so much to the business
---
Heaven is a place on earth.
Craziness. Insanity. Stupidity
Join Date: Aug 2003
Location: In my own little world
Posts: 21,964
Points: 5,484
Re: The Legacy5: Edge
---
Overrated. Incredibly stale for the last 5 years of his career. Far too many title reigns, with only about 2 being worth a damn. Wasn't that good in the ring (though he DID have some classics) and his spear was one of the worst looking finishers around while he was still active.

IMO he was way better in a team with Christian. I'd sooner re-watch THAT run from him than anything from his singles career.
Re: The Legacy5: Edge
---
One of the best all round guys, Loved his feud with Cena, that was when he and Cena where both at their best, It was one if not the best feud in the last 10 years, classic matches with Cena, Undertaker and a great match at WM with Mick Foley, The Rated-r and the ultimate opportunist gimmicks where both great.

He held every title you could win, won King of the Ring, Rumble and MITB. As a singles guy he was one of the best in the last 10 years, Held to many world titles though 11 in 6 years years is way to many.

His tag team with Christian when the tag division was at his hight was also great, the 3 ways feud with them, the Hardys and the dudley boyz was must see tv with great matches with the tlc matches being some of the best ever.

Shouldn't be in the Hall of Fame right now it was to early for him, i would have waited a lot longer to put him in.
---
[SIGPIC][/SIGPIC]
Posting Rules

You may not post new threads

You may not post replies

You may not post attachments

You may not edit your posts

---

HTML code is Off

---