Re: Official DVD/Match/Show Discussion Thread
---
complete legends of wrestling nearly downloaded
---
Tag Teaming With James Ellsworth
Join Date: Jan 2012
Location: Nottingham, UK
Posts: 1,517
Points: 48
Re: Official DVD/Match/Show Discussion Thread
---
Moron
Join Date: Feb 2011
Posts: 7,681
Points: 0
Re: Official DVD/Match/Show Discussion Thread
---
Watched Punks doc and I thought it was a good doc.

I thought they were going to stop the doc at ER 2012?
Re: Official DVD/Match/Show Discussion Thread
---
Could someone remind me how Paul bearer left the undertaker and started managing mankind? I've seen the ppv matches but the build up and feud itself is pretty hazy
---
If There's Such A Thing As Genius — I Am One. And If There Isn't, I Don't Care.
Join Date: Feb 2012
Location: UK
Posts: 27,328
Points: 42,875
Re: Official DVD/Match/Show Discussion Thread
---
Quote:
Can someone recommend me some good Bret WCW matches? Don't remember anything about his run there except Goldberg ended his career and he was misused.
Quote:
Hart was nowhere near as great in WCW like he was in WWF but I always thought Bret/Flair from Souled Out 1998 was overlooked. On first watch years ago I was impressed by it because I had no expectations going in and they did a good job. Bret/Benoit from Mayhem 1999 is solid too but not at the level of the Owen Tribute match from Nitro in October. Check out Bret/Hennig from Uncensored '98. Bret and Curt always had fantastic chemistry but I'd recommend their WWF matches in the late 80s-early 90s first. Guess you can check out Bret/Savage from Slammboree 98 too.
I also enjoy his match with Sting on Nitro (1999) and to an extent the one at Halloween Havoc 1998 too,
Wonder if any WCW matches will be on Bret's Unreleased Set, i havn't seen the ones with Flair and Savage from WCW myself....
---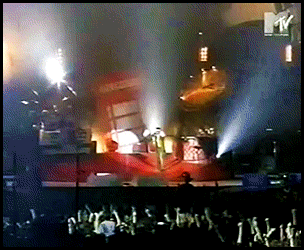 My WWF/WCW Wrestling Adventure Through 1990
You can find my wrestling match reviews HERE:

http://zep81wrestlingreviews.blogspot.co.uk/
Learning to break kayfabe
Join Date: Nov 2011
Posts: 177
Points: 0
Future DVD Releases
---
If you had the choice of what DVDs the WWE released what would you go for?

I would like a Rick Rude Docu, an Owen Hart Docu and a DVD featuring the best of the 80's!!
---
For weekly classic match reports go to
www.wrestlingmatchHOF.co.uk
Follow me on twitter @kevokay
Moron
Join Date: Sep 2012
Location: American Gardens Building on W. 81st Street on the 11th floor
Posts: 1,231
Points: 0
Re: Future DVD Releases
---
Chris Benoit
Re: Future DVD Releases
---
I want a Sting 3 disc set when he hangs up his boots and wwe can make it. A set on the Von Eric Family would be great to theres a lot of history there.
---
[SIGPIC][/SIGPIC]
Re: Official DVD/Match/Show Discussion Thread
---
Just finished Punk documentary.
Amazing documentary. Not really much to say. I personally would've liked to hear a little bit more about why exactly Punk ended up losing the title and going down the card. They really didn't go deep into that, and the only explanation we got was "Punk didn't look like a credible threat to Taker"... that's for WWE to make him a credible threat, in some way. It leads me to believe even more the whole story about Taker/Punk was true (never was sure if it was confirmed or not) and that they didn't want to go into that, especially since Taker is such a respected figure, it would look better if Punk didn't air any grievance about Taker... if there even was any. It didn't sound like there was from the doc, just confusion in Punk's head regarding where he was heading after that. I also did find it funny, which Starbuck mentioned, that JR said Punk was solidified by Taker, where if anything the feud with him did the exact opposite. It's funny because Punk and Lesnar are both Heyman guys, and I think we saw with Punk what would've happened if Lesnar had lost to Taker in the cell in 2002. Taker put Lesnar over huge and made him the top star of the company, where with Punk rather than making him the top star of SD like he could've, they had Taker completely destroy Punk and then have Punk sent back down to nothingness.
As far as the comments about Miz, is it sour grapes? Yeah, but I can't disagree with what Punk said. He was and still is superior to Miz in every way, except one thing and that's being a media guy. Personally though I think it should've been Barrett as champion going against Cena in their final match of the feud. Rock could still get involved, maybe take a Nexus beatdown the Raw before Mania, then during the Barrett/Cena match, Nexus is about to come down and beatdown Cena but Rock comes out with a chair and lays them all out, hits the rock-bottom on Barrett, and then Cena locks in the STF or hits the AA for the win (match btw I'd imagine would be No DQ). Then the following night, they do the same thing they did on Raw, where Barrett and Nexus (instead of Corre) come out and get beat down by Cena and Rock, and then the match is made. Of course, that was my ideal situation, and not that Barrett is better than Punk in any category either besides presence (and I'm sure Punk would've complained a lot more about him than Miz), but I think ultimately it would've been better than Miz. Of course forget Barrett and remember Punk was the leader of New Nexus going against Cena, they could've worked with that going into Mania in a similar vein to what I suggested with Barrett. I believe Punk had every right to complain and get bitter about it, especially in hindsight when Cena/Miz ended up sucking and Punk/Cena had the match that is widely regarded as the best match in the last 5 or so years.
You could tell in Heyman's little blurb at the end he was proud of what Punk has accomplished. Punk, who was shafted time and time again is finally on the top of the mountain (Let's consider Cena the blimp hovering above the mountain
) and it's through a lot of hard work, dedication, and sacrifice. A great story for this documentary and Punk deserves every accomplishment he's gotten and will continue to get.
Best wrestling documentary I've seen. Was pulled in and enjoyed it from the start. It did a great job of going into his life and his career up to MITB last year in the 2 hours it got. You can't really ask for more, especially when you're a mark for the guy.
---
I'm watching you...


Posting Rules

You may not post new threads

You may not post replies

You may not post attachments

You may not edit your posts

---

HTML code is Off

---