Craziness. Insanity. Stupidity
Join Date: Aug 2003
Location: In my own little world
Posts: 21,995
Points: 5,586
Re: Official DVD/Match/Show Discussion Thread
---
Quote:
I fucking adore the Taker/Hardy, probably in my top three Jeff singles matches ever, also. The Undertaker was such a boss from 01-03 it was unreal. Might watch it again and post my thoughts in a bit
Probably a top 5 Jeff Hardy match for me. Undertaker's heel run from late 01-mid 02 is my favourite run of any guy ever. Then he continued to be awesome as a face
.
---


New Update - June 11th - The Amazing Mystery Box Unboxing!!!

Follow me!!!
Facebook || Twitter || Instagram

Re: Official DVD/Match/Show Discussion Thread
---
Taker/Flair from WM18 is my MOTN as well, though I understand people giving Rock/Hogan the nudge of MOTN for the fact it's one of the biggest of all time, and it actually was a pretty damn good match in itself.
---
I'm watching you...


Re: Official DVD/Match/Show Discussion Thread
---
Fuck it, since everybody's going Taker crazy here, I might as well throw my name into the hat and do a top 10 Taker PPV list
1. vs HBK BB 97 (GOAT Match)
2. vs HBK WM XXVI (GOAT WM ME)
3. vs HBK WM XXV (MOTY 2009)
4. vs Kurt Angle NWO 06 (MOTY 2006)
5. vs HHH WM XXVII
6. vs Brock Lesnar NM 02
7. vs HHH WM XXVIII
8. vs Edge WM XXIV
9. vs Bret Hart ONO 97
10. vs Edge SS 08
---


"He's not the biggest. He was never the strongest. He was never the fastest. He was overlooked. He went in the sixth round. So with that being said, all of the intangibles that a quarterback is supposed to have, they overlooked it with him because it was burning from inside of him" - Ray Lewis on Tom Brady

Re: Official DVD/Match/Show Discussion Thread
---
Taker/Flair gets MOTN just because of dat spinebuster~! :arn
---
Peter, Peter, you're a ....!
Join Date: Aug 2006
Location: Winchester, VA
Favourite(s): The Phenomenal One, THE MAN, & El Ingobernable
Posts: 13,719
Points: 19,157
Re: Official DVD/Match/Show Discussion Thread
---
Quote:
I do
.
Matches with Yoko, while not classics or anything, are really fun
. WM match against Diesel is great at the MOTN imo. Stuff with Flair was good (House shows obviously). Hogan matches were alright too. Liked the WM match with Jake Roberts, good for the time it got. His matches with Foley in 96 are awesome, and that's technically all pre-attitude era stuff
. Ooo, match with Bret at RR 96 (some people hate it because its slow, which is understandable), as is the one from... 92 or something. Probably forgetting some shit
.
Edit: His match with Luger in WCW is really good too.
I just really felt the need to quote this, as I fucking love watching their matches together. Everyone shits on their first Casket match because of the finish but I could probably watch that match and the entire post match happenings every day and never get tired of it. Gotta love a good slugfest from two big guys and an awesome Taker resurrection moment.
---
I used to be jealous of Arron Afflalo
Join Date: Jan 2006
Location: Boston
Favourite(s): Summer Rae, Chris Hero, Stardust & Tyler Breeze
Posts: 23,786
Points: 1,166
Re: Official DVD/Match/Show Discussion Thread
---
I fucking love Taker/Hardy but Hardy/Trips from NM '08 is my favorite Hardy singles match of all time. Just for the hell of it, my top five Jeff Hardy singles matches:

1. vs Triple H - No Mercy '08
2. vs Undertaker - Raw '02 Ladder Match
3. vs CM Punk - Smackdown '09 Cage Match
4. vs CM Punk - Summerslam TLC Match
5. vs Triple H - Armageddon '07

I need to rewatch Hardy/HBK from Raw '08, Hardy/Umaga from GAB '07 (love it, but I think I'd put the Armageddon match higher), Hardy/Orton from Rumble '08 and Hardy/Cena from Raw '08. Plus he had a couple really good Morrison matches if I recall. And the RVD Invasion match.
---


Rusev | Sami Zayn | Dean Ambrose | Alberto Del Rio | Jack Swagger
Timothy Thatcher | Chris Hero | Scott Dawson | Dash Wilder | Roderick Strong
Summer Rae | Charlotte | Carmella | Becky Lynch | Paige

Panthers - Red Sox - Nuggets - Mets

If There's Such A Thing As Genius — I Am One. And If There Isn't, I Don't Care.
Join Date: Feb 2012
Location: UK
Posts: 27,308
Points: 42,792
Re: Official DVD/Match/Show Discussion Thread
---
Quote:
Only Hardy/RVD match I remember liking was Invasion. Thought their SS ladder match was a monstrous pile of utter bollack shite. Like, seriously one of the very worst ladder matches in existence.
Don't think I've seen any rvd/hardy matches tbh, but I did mean Taker/Hardy Raw ladder match, which I still love.
---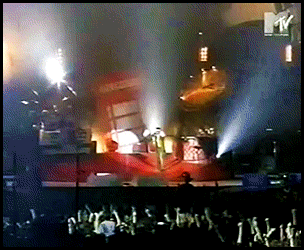 My WWF/WCW Wrestling Adventure Through 1990
You can find my wrestling match reviews HERE:

http://zep81wrestlingreviews.blogspot.co.uk/
Re: Official DVD/Match/Show Discussion Thread
---
Taker and Hardy is an excellent Ladder Match.

Besides their 01' encounters, Rob Van Dam and Jeff had another title vs title Ladder match on Raw in 2002 which was just as good as the others.


---
Making James Ellsworth GET MY BAGS
Join Date: Apr 2009
Location: With Her...
Posts: 4,536
Points: 276
Re: Official DVD/Match/Show Discussion Thread
---
I think Michaels has had the most "MOTYs" in WWE history. Just thinking about it (strictly WWE) and not counting 2012:

- Bret Hart: 1992 (Dave Boy), 1994 (Owen), 1995 (Diesel, Rumble), 1996 (Iron Man), and 1997 (Bret Hart). 5.

That makes it a straight 4 for Bret. I don't think the IM is the GOAT match, but I'm not high on Mind Games and Bret/Austin from SS '96 (not even four stars high), and 1996 doesn't have anything in classic territory for me apart from KOTR '96 between Michaels and Davey Boy.

- Shawn Michaels: 1996 (Iron Man), 2002 (Hunter), 2004 (Benoit/Hunter), 2007 (Orton, SS), 2008 (Jericho), 2009 (Underman), 2010 (Underman). 7.

- The Undertaker: 2006 (Angle), 2009 (Michaels), 2010 (Michaels), 2011 (Hunter). 4.

- Triple H: 2000 (Foley), 2002 (Michaels), 2004 (Benoit/Michaels), 2005 (Batista), 2011 (Undertaker). 5.

- Steve Austin: 1997 (Bret), 1998 (Dude Love), 2001 (Rock), 2003 (Rock). 4.
---
Craziness. Insanity. Stupidity
Join Date: Aug 2003
Location: In my own little world
Posts: 21,995
Points: 5,586
Re: Official DVD/Match/Show Discussion Thread
---
Undertaker WWE MOTY - 1997 (HIAC), 2002 (Vengeance 3 way), 2005 (Orton HIAC), 2006 (Angle NWO), 2007 (Batista WM), 2008 (Edge WM), 2009 (HBK WM), 2010 (HBK WM), 2011 (HHH WM), 2012 so far (HHH WM).
9 in total for me lol
.
HBK WWE MOTY - 1995 (Ladder Razor), 1997 (HIAC), 2004 (WM 3 way), 2009 (Undertaker WM), 2010 (Undertaker WM)
5 in total
.
---


New Update - June 11th - The Amazing Mystery Box Unboxing!!!

Follow me!!!
Facebook || Twitter || Instagram

Posting Rules

You may not post new threads

You may not post replies

You may not post attachments

You may not edit your posts

---

HTML code is Off

---