Moron
Join Date: Jul 2012
Posts: 1,266
Points: 2,054
Re: Official DVD/Match/Show Discussion Thread
---
That No Mercy Match between HHH and jeff hardy is one of all time fav matches. Damn good imo ****3/4.
I used to be jealous of Arron Afflalo
Join Date: Jan 2006
Location: Boston
Favourite(s): Summer Rae, Chris Hero, Stardust & Tyler Breeze
Posts: 23,786
Points: 1,166
Re: Official DVD/Match/Show Discussion Thread
---
I've got the NM Hardy/Trips match at ****1/2 and the CS one at ****. Love those matches.
---


Rusev | Sami Zayn | Dean Ambrose | Alberto Del Rio | Jack Swagger
Timothy Thatcher | Chris Hero | Scott Dawson | Dash Wilder | Roderick Strong
Summer Rae | Charlotte | Carmella | Becky Lynch | Paige

Panthers - Red Sox - Nuggets - Mets

Re: Official DVD/Match/Show Discussion Thread
---
Triple H PPV Matches : WM 24 - WM 25
BL 08 vs JBL vs Randy Orton vs John Cena : ***
JD 08 vs Randy Orton : **1/2
ER 08 vs Randy Orton : **
NOC 08 vs John Cena : ****
GAB 08 vs Edge : ***1/4
SS 08 vs Khali : *
UNF 08 Scramble match : ***1/4
NM 08 vs Jeff Hardy : ****1/4
CS 08 vs Jeff Hardy : ***1/4
SS 08 vs Kozlov vs Edge : *1/2
Arm 08 vs Edge vs Jeff Hardy : ***1/2
NWO 09 Elimination Chamber : ****
WM 25 vs Orton: **1/2
Started off a bit weak with a series of matches with Orton, that we were thankfully spared of lasting any longer due to Orton's injury (though I never wish injury on anyone), but they did seem to be getting something going in the LMS before Orton got injured.
The NOC Cena/HHH match is vastly superior to their WM22 match, and probably the best Cena/HHH match... either this or the Raw match in 09 before Bragging Rights(?). Excellent match with a predictable, but still great result. Cena is one of the few guys I'll always root for HHH against.
Edge/HHH was a good little match. Shame we never got to see them compete on a bigger stage as this match just felt like a warm-up round for them.
That HHH/Khali match wasn't any better than any of Khali's other matches imo... well it was, but it's still always a shit watch for me, and while the Taker/Khali match was heavily edited, from what we can see it was probably Khali's best match... either that or the Cena/Khali ONS (?) match, and those weren't exactly good either. Match wasn't anything special, but I guess HHH did better than a dud with Khali, which are 75% of Khali's matches. So yeah... not quite as high on the Khali match as K1ngofK1ngs.
The Jeff Hardy series is overall good. The gem of it is the No Mercy match, which is a borderline classic and Jeff Hardy's best match. A fantastically wrestled match, and HHH just barely beating Hardy pushed the whole Hardy being "so close". Same thing with the scramble match. The CS was a good match, but probably their weakest of the three singles PPV matches.
The HHH/Kozlov match... I wouldn't disagree with what Meltzer said, but I'm not sure. It definitely was the worst title match of the year. However for me it's probably the most boring match of all time, and that's what really drags it down. I don't know how long the match is but it feels like it goes on for 30 minutes, no joke. The wrestling wasn't anything special, the pace was terrible, I'm not really sure why they let this happen. I'm all for the Edge stuff, but I think a triple threat from the get-go between Hardy, HHH, and Kozlov would've been much better, and then they do the Edge thing. Guess it played well into the story for the Armageddon match.
Armageddon triple threat was a great match, but can't remember too much about it, but I remember I had it at ***1/2. Need to re-watch.
The EC was excellent for the Taker/Hardy/HHH, and then the Taker/HHH interaction. IMO it was Taker and HHH's best back and fourth of any match they've had. Honestly that was **** alone to me. HHH beating Taker though... HHH can go suck a nut.
And WM25... well... it wasn't the worst match ever, but goes down as one of the most disappointing matches of all time. They had the story, they had the stage, they had the main event, but the performance from both was mediocre, the match type should've been NO DQ, the wrong man won, and the crowd was still dead from the Taker/HBK match. Match is meh.
Not quite as high on the year as K1ngofK1ngs for HHH (but then again I never am, am I?
) but I do agree HHH all around was consistent. Some **** matches, several *** matches there, and overall a good little year for HHH. Some blemishes, mainly with Orton, but not a shabby year.
WM25-WM26... started off bad but got better. The Backlash/ER (whatever it was called at the time) 6-man tag was mediocre from what I remember, and the 3SOH with Orton was terrible. However there was that great series with Legacy, the awesome triple threat match with HBK and Cena at SVS, the great TLC match with Jerishow, the EC was good, and he had a good WM match with Sheamus.
---
And actually this reminds me of my Taker reviews. I'm stuck on 2001... I can't find any desire to watch it. 75% of Taker's PPV matches were tag matches. I may just review the non-tag matches or skip right to 2002 and come back to 2001 when I feel up with it. I'm actually looking forward to reviewing Taker's 2002, as Taker actually had a very good year overall, not just on PPV, but he had some great TV matches as well. Looking forward to that.
---
I'm watching you...


---
Last edited by #BadNewsSanta; 07-30-2012 at

02:22 AM

.
Re: Official DVD/Match/Show Discussion Thread
---
Quote:
What kind of fan you are will dictate how much you enjoy/detest that particular DVD. If you watched consistently during that era and found DX's Schtick funny, you'll most definitely enjoy the DVD. However, if you enjoy consistent wrestling and you aren't a fan of segment heavy DVD's, you'll hate it. It's very reminiscent of a early 00's superstar feature (done completely in Kayfabe with a mix of matches and segments), that's just FUN. Probably one of the worst 3 disc sets out there quality wise, with no amazing matches, but worth a watch depending on who you are.
I'm a fan of those backstage skits and stuff and yeah, I've really enjoyed what I've watched so far. I didn't watch WWE from late '04-05 to 2010 so some of the stuff on this DVD seemed new to me. Finished with disc one so far, this is one long long home video!
---
M A H A R A J A
Re: Official DVD/Match/Show Discussion Thread
---
No blu ray offer either, their deal for the Ladder Match blu ray was better than this.

Will not be getting this, the blu ray is £12 at cex, may try and look for that.
---
If There's Such A Thing As Genius — I Am One. And If There Isn't, I Don't Care.
Join Date: Feb 2012
Location: UK
Posts: 27,321
Points: 42,850
Re: Official DVD/Match/Show Discussion Thread
---
Does seem like a bit of a letdown tbh, esp. with thier 'biggest ever' type claim, i mean, when thet new Stone Cold one came out it wasn't long till that was saled down to £6.99 for ages, not on a WW, i know The Rock DVD is a newer release but hey-ho, good news for those that don't have it though i suppose and that couldv'e easily been me if i had not have bought it before so hopefully next week theer may be one i want...

I wish they'd offer an older PPV, like from 2002, that ere still priced at over 310, or the story of WM set would be nice, or any of the older sets that still high-priced.
---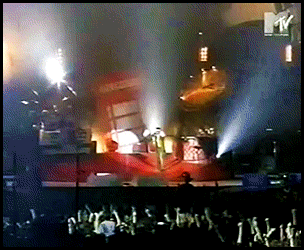 My WWF/WCW Wrestling Adventure Through 1990
You can find my wrestling match reviews HERE:

http://zep81wrestlingreviews.blogspot.co.uk/
---
Last edited by Brock; 07-30-2012 at

07:39 AM

.
Moron
Join Date: Feb 2011
Posts: 7,681
Points: 0
Re: Official DVD/Match/Show Discussion Thread
---
Called my local Tesco this morning and asked if they had the WM 28 DVD in stock. Said they had loads.

So I went to pick one up at about 12pm and they had all been bought. My fucking luck.
Regularly Beating Up James Ellsworth
Join Date: May 2009
Location: Halifax, NS
Posts: 3,280
Points: 49
Re: Official DVD/Match/Show Discussion Thread
---
holy fuck did I just see someone call HHH/Kozlov/Edge something other than a bad match

haven't watched any of those HHH PPV matches since they happened but I remember hating the Khali match, all the Orton matches, and that fucking horrendous Survivor Series match.
---
Quote:
This is the other wrestling section. It's still fake to us.
Posting Rules

You may not post new threads

You may not post replies

You may not post attachments

You may not edit your posts

---

HTML code is Off

---