Re: Official DVD/Match/Show Discussion Thread
---
Don't know if anyone caught this, but up to 70% off DVDs/Blu-Rays from WWEShop.
http://www.wweshop.com/category/DVDM...eASpot_6.29.12
AMAZING deal especially since most of this are relatively new. Falls Count Anyhwere for $10? Great stuff. I'll be saving at least $50.
---
Craziness. Insanity. Stupidity
Join Date: Aug 2003
Location: In my own little world
Posts: 22,001
Points: 5,623
Re: Official DVD/Match/Show Discussion Thread
---
Quote:
So I actually watch H/Steiner, and I'm really, really glad I did. First parts were boring as shit, but once they....um, 'picked it up' (which isn't the right term since it was slow and plodding), it just got legitimately funny. I'm literally telling the honest-to-God 100% truth when I say I laughed at some of the moments in this match. First time was the tombstone reversal which ended in this fucked up stunner/neckbreaker/diamond cutter move which Steiner sold by pretty much falling backwards. Trip nearly fell on top of him and I nearly fell off of my bed in laughter. Just when I'm about to get over that Steiner pretty much trips over while giving Trip the worst butterfly powerbomb thingy of all time. Match was a total mess; I thought they might go a good route when Ric brings Trip to leave the match, but then Steiner comes after them and Ric distracts the ref for Trip to hit Steiner with the belt. Except he didn't and Steiner hits him instead. They should have LET Trip hit Steiner and they should have done it in the first few minutes of a 12 minute match (it went like 20...). Steiner's selling was almost non-existant when Flair got cheapshots in. He was wrestling like a morbidly obese man that belongs on one of those motorised scooters. The both of them looked like shitty trainee wrestlers trying to emulate what they were seeing on TV, and it was just an awful match. But it was fucking hilarious. ****3/4. I'm watching the No Way Out re-match tomorrow.
Dammit, I actually kinda wanna watch the match now. Fucker.
---


New Update - June 11th - The Amazing Mystery Box Unboxing!!!

Follow me!!!
Facebook || Twitter || Instagram

Re: Official DVD/Match/Show Discussion Thread
---
More info on the Undertaker Streak DVD
Quote:
After receiving our copy of "Undertaker: The Streak" earlier this week we can reveal some exclusive pictures and details about the set.
Firstly as a number of readers suggested when the cover art was revealed the DVD set does have a slip cover which unveils a picture of The Undertaker on the inside packaging; as you can see in the pictures below.
Additionally we can also confirm, despite the news that SilverVision's release will be a standard 3 disc set – the US release is indeed a four disc set, as previously announced – view the full content here. The discs are made up like this:
Disc 1 – Documentary
Disc 2 – WrestleMania VII to X-Seven matches
Disc 3 – WrestleMania X8 to XXIV matches
Disc 4 – WrestleMania XXV to XXVIII
We can also confirm that the documentary on Disc 1 has a run time of approximately 40 minutes and is done mostly in 'kayfabe' with interviews from Superstars and footage from the matches (including film footage from WrestleMania X8 onwards). So given the length of the documentary its clear why SilverVision has opted to go for a standard 3 disc set.
Another thing of note from the documentary is; as speculated there is no interview footage with Undertaker regarding the matches and the Streak.
After watching a selection of the matches it appears the 'Attitude era' WrestleMania's haven't been "re-blurred" from their anthology releases in 2005. Also as expected "Rollin'" is not used as The Undertaker's entrance theme for WrestleMania X-Seven plus the live performance has been edited from the WrestleMania XIX match.
Source: WWE DVD News
http://www.wwedvdnews.com/exclusive-...nd-news/24974/
Re: Official DVD/Match/Show Discussion Thread
---
That clip is probably from WWE 24/7. That would explain the newer WWE logo as opposed to the old school WWF logo.
Fuck... Now I can't wait to get to the HHH-Steiner series, and I'm not even at 2000 yet....
---


"He's not the biggest. He was never the strongest. He was never the fastest. He was overlooked. He went in the sixth round. So with that being said, all of the intangibles that a quarterback is supposed to have, they overlooked it with him because it was burning from inside of him" - Ray Lewis on Tom Brady

If There's Such A Thing As Genius — I Am One. And If There Isn't, I Don't Care.
Join Date: Feb 2012
Location: UK
Posts: 27,352
Points: 42,968
Re: Official DVD/Match/Show Discussion Thread
---
Quote:
That clip is probably from WWE 24/7. That would explain the newer WWE logo as opposed to the old school WWF logo.
Ah, thanks mate, that does explain it...
---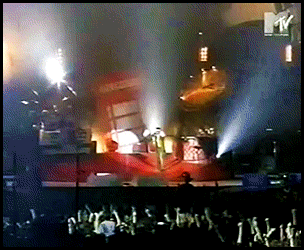 My WWF/WCW Wrestling Adventure Through 1990
You can find my wrestling match reviews HERE:

http://zep81wrestlingreviews.blogspot.co.uk/
Re: Official DVD/Match/Show Discussion Thread
---
Just got done with the last disc of Evolution of a Predator. The documentary is awesome and you really learn alot about Randy and his entire life, as well as cool backstage footage all leading up to his Wrestlemania 27 match with CM Punk. Certainly one of the better documentary's I have seen.

The match selection is very good and but I find disc 2 to be miles ahead of disc 3. Disc 3 does have some good matches from recent memory, but overall disc 2 has the more entertaining, quality matches.
---
Re: Official DVD/Match/Show Discussion Thread
---
Orton's doc is too kayfabey for my liking.
---
Heaven is a place on earth.
Re: Official DVD/Match/Show Discussion Thread
---
Quote:
Originally Posted by
Mr Joe Perfect
View Post
I always thought that the matches and the program with Steiner was very "entertaining" but never got why he was challenging for the title though. Anyway I love that match.
I didn't get why he got a Title shot either. In the build up video he just comes out when HHH has the belt and tells Bishcoff "I have a title shot in my contract; if I don't get I'm leaving." I actually thought the rest of the build up was surprisingly good. I mean it wasn't actually good at all, but I expected the worst ever so anything next to 'average' was surprising. I kind of liked how they just let Steiner embarrass Trip in all the shitty arm wrestling/pose-down things they did, and Hunter actually looked scared by the end. Then comes the match and they don't really play off of that.
I'm watching 90s All Japan and the Steiner/Trip rematch today. Not sure which one I'm more excited about.
---
Quote:
Originally Posted by Rah
Is Sienfeld the one with George Costanza?
women sense my power and they seek the life essence
Join Date: May 2006
Location: Long Beach is the spot where I serve my cane
Posts: 11,657
Points: 0
Re: Official DVD/Match/Show Discussion Thread
---
didnt they do a dvd of all undertakers wm matches recently
---
Posting Rules

You may not post new threads

You may not post replies

You may not post attachments

You may not edit your posts

---

HTML code is Off

---