Re: Official DVD/Match/Show Discussion Thread
---
Quote:
best ppv's ever?
/discuss
Hard to say, but I'll list a few (in no order)
Money in the Bank 2011
Wrestlemania X-Seven
WWF Invasion (Maybe not great, but it has a big nostalgic factor for me)
ECW One Night Stand 2006
---
Intensity | Integrity | Intelligence
Re: Classic Wrestling General Discussion: Review & Recommend Wrestlers/Matches/Shows
---
Finish was indeed controversial and maybe not exactly what the two companies needed at the time. I understand they wanted to protect both men with the finish and maybe even stir up talk draw attention to AWA/WCCW but it didn't work. Idk, it seems like SuperClash III was both promotions last shot at being a legit staple in the industry and they more or less failed. Don't get me wrong, the match up to the finish is really good and a better finish could have put the match over-the-top further imo.
Quote:

- At King of the ring 1998 one of the greatest matches ever in 1998 occured between Undertaker and Mankind. There were great moves in the match such as Foley flying of the top of the cage and him falling through the ring. Mankind kept getting up and it was a real good match.
The Undertaker vs. Mankind
WWF King of the Ring (June 28, 1998)



According to Mick Foley in his book Have A Nice Day, it was Terry Funk's idea for them to start the match on top of the Cell.

This Hell in a Cell match is one of the most talked about matches ever and one of the most extreme encounters not only in WWE history but in all of wrestling. Much respect to The Undertaker performing with a broken foot and to Mick Foley for putting his life on the line just for sake of entertainment. There are several unforgettable moments that must be noted:




First, I knew something bad was going to happen when the match started at the top of the cell and their weight caved into the structure. The first time Mankind was thrown off the cell through the announcers' table to the concrete floor everyone sold the moment like death.

"He killed him!!!" JR screamed frantically. "As God as my witness he has been broken in half!!!" It is still surreal watching Mankind's body being flung in the air and crashing down to the floor.




Second, after that initial death-defying bump, Mankind went back to the top of the cell and continued to brawl with the Undertaker with a steel chair. This was completely insane and raised the intensity to another level in this match.

The Chokeslam through the top of the cell into the ring is said by Foley in his book to be even a more brutal fall than the first bump - nobody should be put through so much punishment for entertainment purposes. Foley got his damn teeth knocked out by the steel chair he was holding that landed on his face! Seeing Terry Funk get Chokeslammed out of his shoes brought some humor to this bloodletting yet also fit right into the chaos much like Foley's bloody mouth smile.

Finally, when they decided to continue the match Undertaker donned a "crimson mask" and took some stair and chair shots so the match isn't a complete massacre of Mankind. They kept the audience in suspense as to who would to the final hardcore spot on the thumbtacks which I thought made for a fitting finale to the brutality that ensued.

It is about more than just the falls Foley took. It is about the sacrifice, the passion, and the will to entertain by any means necessary. Not too many sane people would push their body to such extremes. Undertaker had a broken foot but went out there and performed. Mick Foley left the match with a concussion, dislocated jaw, dislocated shoulder, bruised kidney, and teeth knocked out.

The carnage is almost unbelievable to image it is so violent. You have to respect these men for what they put their bodies through in this match and Mick Foley literally put everything on the line. This will forever live in infamy.

---

Sex With Me So Amazing
R I H A N N A

Wheelman for James Ellsworth
Join Date: Jan 2007
Location: Some Where in america
Posts: 853
Points: 0
Re: Official DVD/Match/Show Discussion Thread
---
Fuck you all. Summerslam 2011 doesn't have a single bad match but it never gets mentioned. Seriously, not one single match in the card sucks and two stellar main events. I recommend you all watch it again because it is better to check yourself then wreck yourselves.
---
Quote:
Originally Posted by
WutChagoNAdoBrothA
View Post
They better have a fucking ***** match to end with.
Fucking music , dancing , and 360 piledrivers , Maryse sex scene , 450s through tables , shoot star press drop kicks , Rock comes back , Austin comes back

It better be epic
Quote:
YEAH THAT FAKE LESNAR DON'T WANT NOTHING OF TRIPLE H HE'S REAL HE LIFTS WEIGHTS AND BREAKS INTO PEOPLE'S HOUSES LESNAR JUST A BITCH THAT WON SCRIPTED UFC FIGHTS HE CAN'T PLAY THE GAME.
http://i104.photobucket.com/albums/m...bestsigeva.jpg
---
Last edited by Caponex75; 05-27-2012 at

12:59 AM

.
Re: Official DVD/Match/Show Discussion Thread
---
The Best of the Clash of the Champions 3 Disc DVD


Disc 1


COTC 1: Ric Flair vs Sting

This is a very hard match to grade. On the first watch, the match wasn't that fantastic to me. I
thought the selling wasn't particularly great and I thought the match dragged and failed in comparison to many 45-60 minute Flair classics. On a second watch I realize that this is half true, as this match is GREAT, but not the all-time classic it sometimes gets the credit for. This match is more of an excitement based broadway, as opposed to the Flair vs Steamboat/Windham/ANYBODY mat
wrestling/psychology based matches. This is a very entertaining match to watch, as Sting was red hot at this point and garnering HUGE reactions from the crowd, while Flair is a master of working a crowd.

There wasn't too many dull moments that I could recall from this match at all, and as a matter of fact there were many exciting moments (Sting breaking the figure four, outside brawling, last two minutes of nearfalls, etc) that took place in this match. The problem that I do have with this match, however rests with a few key flaws. The most obvious one is shoddy psychology. Late 80s Flair matches were full of picking a body part, sticking with it, and letting the match flow smoothly. In this match, both Flair and Sting differentiate what body part they're working on quite frequently, whether it be back,legs, etc. For such a long match it is CRUCIAL to have consistent psychology, otherwise you get stuck in Michaels-Hart WM XII limbo. Another flaw is Sting's selling. Flair sells awesome in this match (like always) and makes Sting look like a million bucks, but after all the work Flair has been doing on Stings back/legs, Sting dosen't seem too hesitant
to sell. This is a VERY minor flaw in this match, however because that's the way this match was
supposed to go, Sting was supposed to look like a million dollars out there, and it shows.

I look at this match in the same regard I look at a HHH-Michaels from Armageddon 02 (which I think I'm the only person in the universe who really loves that match). It's so damn entertaining for a long match, but all the elements of a long match that is supposed to make it great are absent. Fantastic match between these two, and on a rewatch I'm willing to say that It's pure entertainment. Borderline four stars, Flair carries this entire match (as usual for the greatest of all time).

*** 3/4

COTC 1: Arn Anderson & Tully Blanchard vs Lex Luger & Barry Windham

If you ever want to see a textbook example on how to have a classic in under 10 minutes, this is it. All four guys are on their absolute A games here, and all four do a tremendous job in different ways. The crowd is white hot for this one, and right from the get go we get some really hard hitting slams and impact moves from both the faces, which sends the crowd into a frenzy. The pacing to this match is insanely fast, but the match is still chaulked full of psychology (It's Tully and Arn, what do you expect?) with the Horsemen working on Lugers leg early and Lex actually displaying some great selling. Barry is fast and delivers some great moves, and is part of a few very excellent exchanges.(On a side note, damn I love Arn's spinebuster)

The story that these four are trying to convey is quite simple; Arn and Tully are both cheating pricks who aren't as strong or fast as Lex and Barry, but this time Lex and Barry are just too much for them. This story is carried out tremendously through the selling of both Arn and Tully, as both men make the faces look EXCELLENT here. The intensity levels are also off the chart, as Tully's face when he believes he has the match won near the end is fucking AWESOME. Short match, so not alot to say here but that everything clicked, the story and pace were both amazing, the moves were awesome, and the crowd was insane. One of the best under 10 minute long matches that I have ever seen in my entire life. Typical Horsemen greatness.

**** 1/4

COTC II: Arn Anderson & Tully Blanchard vs Sting & Dusty Rhodes

This match was a nice clash of styles, because on one side of the ring we have two technicians with
excellent mat skills, and on the other side we have Sting who is the most athletic in the industry at this point, and we have one of the greatest entertainers that wrestling has ever seen in Dusty Rhodes. This match has a very good pace that carries it, as when the faces are on offense the pace is fast, but when the technicians are on offense the pace becomes more methodical, I always liked that. Sting's athleticism gets shown in this match, as well as Dusty's entertaining abilities, as Dusty dosen't really do all that much (Punches, elbows, a figure four) but the crowd goes absolutely ballistic for him.

The horsemen, however are absolutely fantastic in this one. Not being in the ring with the two best
workers in the business, they sell for the faces and make them look tremendous. There is one thing
about this match that really turns me the wrong way, and that's Sting's selling. He gets DDT'd by Arn on the concrete (I remember when Jake Roberts did it to Steamboat and knocked him out cold), and Sting manages to kick out after a ONE COUNT..Are you kidding me ? Anyways, flaws aside, this is a good match that is reminiscent of the WM XX handicap tag match (except much better), great entertainment mixed in with some good workers, makes for a great watch.

*** 1/4


COTC III: Russian Chain Match: Ivan Koloff vs Ricky Morton

Okay first of all, why the hell was this match on the BEST OF THE CLASH OF CHAMPIONS. Is this a great match ? no. Is this an earth shattering, significant moment ? no. But anyways, this match just simple isn't that great. It's essentially just a messy brawl that gets really boring really fast. It's sloppy as hell, lacks drama and psychology, and has a very slow pace. However, I will say a few good things about this match. First of all, the chain shots are absolutely vicious and makes the match worth seeing for that fact alone. Secondly, Koloff takes two very good bumps from the top rope that had the fans going insane. The brutality and main spots of this match keep it from being a fail and actually make it quite watchable, but the bad spots are REALLY bad. Kind of like an old school ECW trainwreck. WHY WAS THIS ON THE DVD ?!?!?!

*3/4

COTC IX: I Quit Match: Ric Flair vs Terry Funk

If Ric Flair vs Ricky Steamboat was an indication of what wrestling as an art form is supposed to be, than Ric Flair vs Terry Funk is an example of what wrestling violence is all about. Flair shows his versatility in this brutal match, that honestly reminds me of an older version of the WM XXVIII end of an era match between The Undertaker and Triple H. Not that the matches have anything in common, but what makes both matches so great are the SUPERB storytelling and intense violence. The story here is simple: Funk is insane, and broke Flair's neck, now Flair needs to do what seems impossible; make Terry Funk say I quit.

For 1989 standards, and even by today's standards, this match is stiff and brutal. The psychology
complies with the storytelling PERFECTLY, as Funk beats down on Flairs neck and sets up for a
piledriver, but before he pulls the trigger he asks Flair does he want to quit. The way Funk says
"Remember your neck Ric ? You don't want me to hurt your neck again do you?" is storytelling and drama so compelling, but it's actually congruent with the storyline. What can I say about some of the spots in this match ? A piledriver on the floor, steel barricade shots, and one of the most brutal suplexes to the outside that I've ever seen puts the icing on the cake for this match.

For a long time in this match we believe that Funk might actually win this, because lets be honest; Did anyone visualize Funk actually saying I quit ? Funk takes some absolute brutal bumps in this match while protecting Flair very well, an all around fantastic job. Flair uses some leg work and after trying for a long time, actually manages to hook the figure four to make Funk quit. Better storytelling and drama than the Steamboat series, and incredibly violent, if the build was a little better it would get the full five stars from me, but nonetheless, this is probably my favorite Ric Flair match. Fantastic.

**** 3/4

COTC X: Cactus Jack Manson vs Mil Mascaras

I knew about this match coming into this DVD from reading Foley's first book, in which he claims that Mascaras has a huge ego and refused to sell for him in this match. I see the point that he is trying to make, as there are time where Mascaras dosen't even flinch after a punch to the face. This is really just a showcase for the man of a thousand masks, probably put on the DVD to show the fans a glimpse of the 2012 hall of famer. Mascaras does not disappoint, as we see him break out quite a few moves such as a texas cloverleaf and even a liontamer! Foley makes Mascaras look like a mid 80s Hulk Hogan here, as he barely gets in any offense, but still manages to get the crowd to hate his guts (it was clear that this kid had something). Foley steals the show with an absolutely SICK fall to the floor on his head that makes Cornette scream "CACTUS JACK IS DEAD". I mean, that was one of the sickest bumps I've ever seen. Worth watching for the bump, as well as Mascaras showing off his many holds and skills. A nice little five minute match that probably shouldn't be on the DVD, but DAMN that bump was nasty.

** 1/4

COTC XI: Rock & Roll Express vs Midnight Express

Out of all the matches between these two teams, I haven't seen this one, therefore I was very excited to learn that it was going to be on this DVD. Fast paced matchup as usual here, these two teams are going at it like crazy here with holds and strikes. Fast pace aside, this match simply dosen't have the structure of it's predecessors, which took the excitement of all the moves these two were performing at a fast pace, structured it into a match and added psychology. This match is very exciting with alot of flashy moves, but the selling is suspect and as the match winds down, the pace dosen't stay consistent with the story these two are trying to tell.

That being said, this match has some absolutely killer near falls, and a few good tag team manuvers, especially out of the Midnight Express. Couple the great near falls with a hot crowd and a good workrate, and you have a match that's destined to be good. Plus, IT'S THE ROCK AND ROLL EXPRESS vs THE MIDNIGHT EXPRESS, how could it possible be a bad match? Not much to say about it besides some decent stuff here, not bad, not great, forgettable really. I absolutely hate the ending however, and I don't see why this match belongs on the DVD.

** 3/4

Disc 2

COTC XII: Ric Flair vs Lex Luger

I'm not (and I never was) a fan of Lex, except when he was locking up with the Nature Boy, so when I saw this match on the set, I got hyped. The match tells a pretty good story; Lex is much, much stronger than Flair, so Flair must pull out every trick in the book if he wants to beat Luger. What sets this apart from many other Flair matches is Ric's intensity throughout the bout. In other matches, Ric gives laid back WOOOO's and sometimes tells the crowd to shutup. However, when the match begins and Lex uses his strength advantage to overpower Flair, Ric goes insane with cheating manuevers such as eye pokes, throwing Luger into the steel railing, stomping the limbs, etc. It isn't a normal physical dissection from Flair though, it is done with so much intensity, and Flair shows us this intensity in his facial expressions and body language. Luger does a pretty good job of selling all the cheap moves that Flair is executing on him, and deserves credit (although is it REALLY that hard to work a good match with the Flair of that era?).

The crowd is great for this one, popping for Lex everytime he gets a high impact move to counter one of Flair's attempts to mat wrestle. After a while, Flair basically says "Fuck it" and decides to cheat for the rest of the match. I absolutely adore how Flair changes up his strategy to fit his opponent in the ring. We get the normal Flair spots (Flair flop, failed top rope attempt X2) that make these matches so great, but we also get some screwy interference that causes the match to end a little before I wanted to. Great, fantastic match here that Ric carried (surprise), that had a bad ending. It's still Ric Flair NEAR his prime though.

*** 3/4


COTC XV: The Fabulous Freebirds & Badstreet vs The Young Pistols & Z-Man

This was one of those up-tempo matches that are designed to get to crowd going at the beginning of a show (this match was the opener). It featured a young, highly athletic team against a team of veterans featuring Badstreet. Although this match wasn't very long at all, I was feeling it while it lasted. It reminded me of a poor man's version of the Summerslam 2011 opener, an impact/fast match that gets the adrenaline flowing through the audiences veins. Lots of high risk moves here (for 1991 WCW anyways) and plenty bumps. The freebirds were quite excellent at working a crowd as well, I was into this match and I wish it would have been about 5-10 minutes longer. The ending sequence (though highly illegal), was very cool looking. Not much to say here besides short and sweet.

** 3/4

COTC XVI: 15 Man Battle Royal

I'm a fan of battle royals and I always have been. I mean, getting 10,15,20ish wrestlers in a ring and seeing who is the last man in the ring is a fantastic concept, and I don't believe that many great Battle Royals get their due amongst reviewers. However, If I could call this Battle Royal in particular ANYTHING, it would be slightly below average. There isn't really anything interesting happening for the first few minutes, no eliminations, just random punching and kicking while the big guys (One man gang, El Gigante, PN News) dominate the smaller guys. Then after a while we start getting an influx of eliminations all at once. There is quite a bunch of talent in this battle royal (Young Pistols, Steve Austin, Z Man, Barry Windham, Dustin Rhodes, Bobby Eaton), but in this match they are overshadowed by the bigger, less talented workers.

It kind of makes me mad to see performers such as Eaton/Windham/Rhodes do a really good job of selling for the bigger wrestlers here, (the bumps that these men take are really impressive) only to be pushed to the wayside to make way for the less talented performers. Oh well, for what it's worth, this Battle Royal had it's fun moments from the aforementioned workers, but it dosen't have a whole bunch of structure to it and I don't really see why it's on the DVD. Decent stuff though.

** 1/4

COTC XVII: Rick Rude vs Sting

This match was extremely short at about five minutes (what is up with all of these matches being either severely long or severely short?), but for a five minute match, it's as good as you're gonna get. Sting comes into this one with a really bad knee (arriving for his match just in time via ambulance by the way), and when Rude comes out to confront Sting, ends up taking a slam from Sting on the entrance way (a VERY sick looking bump, kudos to Rude for that one). The fans go absolutely insane for Sting dominating Rude early, but once Rude gets the knee it is only a matter of time before he begins dissecting his way to a victory.

This match is essentially a short brawl with loads of psychology (Sting's selling of the knee injury is some of the best I've ever seen from him) and Rude being the arrogant prick who dissects a man who is clearly not 100 percent tells the perfect story. This was a very short match that was story driven, but it was awesome and full of intensity, therefore there is no possible way I can give this less than 3 stars, even though of it's extreme shortness. If this match had have gone another 5 minutes, this was easy 4 star territory for me...It was THAT good.

*** 1/2

COTC XXIII: The Hollywood Blondes vs Ric Flair/Arn Anderson 2/3 Falls

So here we have two of the probably top 5-10 workers of all time (Flair and Austin), one of the
greatest in-ring psychogists of all time, and a worker who was in one of the greatest primes of all
time (Pillman in the early 90s), do you think this is gonna be good ? This is a very old-school type match here, with the style kind of resembling an old Memphis tag match, complete with cocky egotistical heels against the returning veterans that are Flair and Anderson. The psychology in this match is fantastic, as the Blondes work Arn's bad knee for a good portion of the match, and Arn (being the great psychologist that he is) sells it picture perfectly. Whenever Flair was in the ring we saw a more up-tempo pace that had the crowd hot, but when Arn was in the ring we saw a more methodical pace. This match gets over 20 minutes, quite lengthy for tag standards, so a good portion of the match is spent leading up to the climax of the match, which is Arn basically escaping the Blondes to tag in Flair (who the crowd is going absolutely crazy for).

All four workers in this play their roles perfectly, as both Austin and Pillman constantly mock Flair and Arn the entire match until the Horsemen gain the upper hand, in which they shutup and get the tar beaten out of them. There are some really stiff chops in here by all four competitors, but Arn has some really stiff strikes in general. What I dislike about this match, however is the ending. A 2/3 falls match ending in a DQ ? Are you serious ? We spent all this time building up to the climax of the second fall, and what we get is a cheap disqualification which in WCW means that the titles do NOT change hands ? That kind of left a bad taste in my mouth, but other than that we have an absolute classic on our hands. Stiff moves, a hot crowd, great psychology, great structure, and a good story behind it all. These are the kind of tag matches that are extinct in today's WWE.

****


COTC XXV: Steve Austin vs Brian Pillman

That sounds more awesome on paper then it really is. Don't get me wrong, as this match is pretty damn great, but with slightly under 10 minutes to work with, it can't really reach the pinnacles of being a near-classic encounter. This is a tale of two matches rolled into one, as first off we have a wild brawl for a few minutes with a few good spots (Austin taking a bump on the ramp and being thrown into the steel railing), with Austin bumping like he was Shawn Michaels or something. Then, once the match moves back into the ring we get some chain wrestling, then we move straight to some near falls. Then, as quick as that happens, the match is over. What this match needed was to be twice as long with a better structure and it could have been fantastic.

This match has quite a few positives though, such as Austin's fantastic bumping and heelish tactics, coupled with Pillmans aerial attack made for a good clash of styles. The brawl at the beginning was great, and the near falls towards the end of the match were good (not great) as well. It's just when the match was over I was left saying to myself "That was it?". I would definitely watch this again in a heartbeat because I enjoyed this match very much, I just think it has a structure that prevents it from being a fantastic match.

***

COTC XXVI: Dustin Rhodes vs Steven Regal

Old school Regal, fuck yes. This is a pure WRESTLING match with a very old school style, which means that most people either love this match, or they hate it. before watching this match I did some research into it, and Most reviews range from **-** 1/2. I'm one of the people who absolutely loves this match and believes that it's severely underrated. Regal is just amazing in this match, his heelish mannerisms are done to perfection. From leaving the ring everytime Dustin gains an advantage to check to time, and resorting to moves like headbutts when he loses control of the match, Regal is just plain awesome. His facial expressions and the way he tells a story with his body language is great. The story is simple: Rhodes is much more athletic than Regal, so Regal plans to keep Rhodes grounded with basic wrestling moves and let the 15 minute time limit expire.

The chain wrestling that takes place between these two is absolutely phenominal, and it seems as if
each sequence builds up to at least one big move. For example, we have a sequence near the 10 minute mark between these two that goes from a rear chinlock to an eventual gutwrench suplex (an awesome looking one at that) to Dustin. There's so many good things I can say about this match, and if anybody wants an example about how pure wrestling can be entertaining, as well as an example as to why Regal is underrated (Rhodes was awesome at this point, but Regal clearly carried this one), look no further than this severely underrated encounter.

*** 1/2

COTC XXVI: Rick Rude & Vader vs Ric Flair & Sting

This is elimination rules between four very talented workers. This is a match that I feel is another tale of two matches. On a positive side, whenever we have Sting and Vader in the ring we have instant chemistry, as Vader does a variety of suplexes to Sting and Sting has a variety of athletic counters for Vader and it's all pure excitement. Whenever Flair and Vader are in the ring we get some good chemsitry as well. On a negative side, Rude just seemed off on this night. Don't get me wrong, he was still good, it's just that there were a few instances where he got a little sloppy, and a few instances where he forgets to sell a move properly.

The back work from Vader to Flair is tremendous. Vader does a few stiff slams to Flairs injured back, then proceeds to perform two superplexes to Flair, which leads to both men being counted out, leading to a Rude vs Sting one on one affair. Since Rude seemed a bit off, the end portion was the least interesting part of the match, although we has a very good finishing sequence. At the end of the day, this was a pretty great tag match with some bad qualities to it. Definitely COTC main event worthy.

*** 1/4

Disc 3

COTC XXVII: Ric Flair vs Sting

This is a unification match for the WCW and WCW international titles (very stupid concept but who
really cares). I've seen many people give this match ****, and as a matter of fact it's universally
heralded as a fantastic match. Do I think this match is good ? Certainly, but I feel that it's vastly overrated. When this match was over all I said to myself was "That's it?", because this match seemed to just come and go. I literally JUST watched it and I only remember a few things about it, not a very interesting match at all, the pace wasn't very good. I think this is the match I point to when I claim that the chemistry between Flair and Sting is vastly overrated.

Still, there are a few shining parts to this match. For instance, the ending fits the story perfectly, as Sting only loses because he allows his morality to get to him and pursue Flair. Flair is still pretty good here, and we get all the usual awesome Flair spots, but in this match he seeme to be doing them with less intensity than usual. Many people will probably disagree with me, but I don't think this match is great at all. Above average for sure, but I think the bad pacing and bad build to a climax makes this very MEH. I can still see why it's on the set however, for historical purposes.

** 3/4

COTC XXVIII: Steve Austin vs Ricky Steamboat

In the opening moments of the match, Austin does some very fantastic heel things, such as having
"dragon slayer" written on his tights, accusing Steamboat of pulling his hair during the initial
lockup, and using Steamboats willingness to stick to the rules at any cost against him to take
advantage of the match. The opening minutes of this match are fantastic chain wrestling, reminiscent of Flair-Steamboat, these are two masters on the mat who get it done in this match. The strikes and chops are as vicious as ever in this one, with the intensity levels being cranked up to major match levels. I love how Steamboat argues with a fan at ringside while working Austin's arm, and I'm absolutely in love with Steamboat's arm drags. The pace these two are working at is very rapid, and the psychology in this match is fairly good, as Austin sells the left arm that Steamboat has been working quite well. BTW, the one thing I hate about this match: The commentators won't shut the fuck up about Hulk Hogan the entire time. I'm a Hogan fan, but when an all-time classic is happening, just call the damn match.

This match gets even better as it goes on, however leading us to a climax that involves alot of hard hitting moves (Steamboat has an awesome AA type spinebuster and a second rope electric chair drop) and many fantasic false finishes. There was atleast 6 times in this match that I thought it was legitimately over, and as a wrestling fan wanting to be entertained, that's all I can ask for. I absolutely love the finish, as it's a callback to the Wrestlemania III encounter vs Randy Savage, one of the greatest matches of all time. An all time classic for sure, and for historical purposes, during this match Steamboat takes a back bump that led to his retirement. What a way to go out for one of the greatest wrestlers of all time, going out in one of the best matches of 1994 on top of his game, with a title in his hands and a victory over one of the greatest of all time.

**** 1/4

COTC XXXII: Ric Flair & The Giant vs Hulk Hogan & Randy Savage

I think Hulk Hogan is one of the most underrated workers of all time, I truly do. I also believe that when WCW threw guranteed money at him, he got extremely lazy in the ring and refused to give it his all, resulting in a TON of shitty performances (this being one of them). The Giant has had about 5 matches at this point and absolutely sucks in the ring, so naturally when him and Hogan are together in this one, it's pretty bad. There IS however, A cool moment where Hogan slams The Giant and the fans go beserk, but that's the extent as to how good these two were in this match. Also, a football player named Kevin Greene is here and he gets into a heated argument with Flair but I could really care less.

The saving grace of this match which actually makes it kind of decent, are the performances of Randy Savage and Ric Flair, and their chemistry in the ring together. These two know how to work well and how to have a solid match in between the ropes. Whenever these two are in the ring in this match, it's actually exciting, as Flair does his normal Flair schtick (he does it with Hogan as well, but not as effective) with his great heel mannerisms, and the Macho Man is the perfect foil to it. Not much to say about this match, on one hand you have bad performances from Hogan and the Giant, and good performances from Naitch and Savage. Not a bad match and definitely worth a watch, and even if Hogan is bad in this, he is usually entertaining to watch.

** 1/2

COTC XXXIII: Bull Nakano vs Madusa

These two had a match that is featured on the "Greatest stars of the 90s" DVD that was actually quite good. This match, however is nothing like that one. This match is less than four minutes long, and is sloppy as hell. I can't think of too many things to say on this one besides that the early hair pulls by Nakano to Madusa looked really fucking painful. Other than that, not much to say here besides WHY THE FUCK WAS THIS ON THE DVD?!!?! You have all of these matches that took place during these events, and you choose THIS match for a "Best of" DVD? A short, sloppy women's match (with a horrible ending as well) that is easily forgettable and a pretty bad watch as well. Not a DUD for those awesome hairpulls.

1/4 *

COTC XXXIII: Diamond Dallas Page vs Eddie Guerrero

This wasn't given a whole lot of time to work with, but for the time that it lasted it was a pretty
good match. Eddie at this point was on fire, putting on consistently good matches everytime he stepped into the ring, so he was put into a feud with DDP to basically improve DDP's in-ring skills. The highlights of this match are the moves (specifically the tilt-a-whirl backbreaker and vicious sitout powerbomb both executed by DDP), Eddie's great selling, a few good near falls, and a shocking ending with the underdog(Eddie) getting the major upset victory. Not a very long match at all, but this is all quality. If you're a fan of "underdog" type matches, or a Guerreo fan in general, this is a good example of what he was capable of putting on in such a short period of time.

** 1/2

COTC XXXIII: Sting & Lex Luger vs Harlem Heat vs The Steiners

This tag match was contested under triple-threat-tag WCW rules, which basically means that anybody
could tag in anybody. While that's a pretty cool concept, it allows for alot of chaos to occur in the ring, and too many things happen that you can really keep track of. I love Harlem Heat, and since Booker T probably spent more time in the ring than anybody else in the match, I automatically like it. There's a good dynamic in this match where at the beginning, both face teams tag each other in to get equal shots at the heel team, but realizing that in order to get the win you must actually be in the ring, the two face teams turn on each other and it basically becomes an out of control race with plenty of hot tags and every man racing for the tag titles.

This match was all over the place, but it made for some excitement and some fast paced moments, which I always like. From an athletic standpoint this match was pretty good, as a majority of these men are highly athletic specimen, so to say that this match relies less on wrestling ability and workrate, and relies more on the athletic tools that these guys have is an understatement. I'll actually go out on a limb as to say that this match has one of the dumbest finishes to a match that I've ever seen, and one of the worst excuses for a cheap DQ finish ever. Other than that though, this match isn't really something that memorable. Just a cheap little match with some good action and a bad ending.

** 3/4

COTC XXXIV: Dean Malenko vs Ultimo Dragon

Right here we get a match featuring a wrestler in the midst of one of wrestlings all time greatest
primes (Dean Malenko in 1997), and one of the most underappreciated workers in the cruiserweight
division over the years (Ultimo Dragon), and the result is certainly not disappointing. Fantastic
opening chain-wrestling sequence, as it was incredibly fast paced, but the moves were so crisp
(something you don't see too much of). The variety of holds used by Malenko in this match are awesome, and the various counters that Dragon has for them such as stopping a figure four leglock by just holding onto Malenko's leg to stop him from applying the pressure are absolutely excellent. Dean's expression never changes here as usual, but what we get is a great story between the calculated face, and the high flying heel, which we've rarely seen in wrestling history.

Around the midway point of the match, we start getting to the heavy hitting portion of the match, where Malenko breaks out his entire book of suplexes and slams, while Dragon uses various high flying moves in a nice clash of styles. The selling here is fantastic for two men working at such a fast pace. The climax and closing portion of the match is fabulous, as we get some fantastic near falls and submission reversals. The ending sequence is awesome as well, making this match an all around masterpiece, and the best EXCLUSIVE match on the DVD so far (and looking at what's ahead I doubt that will change).

****

COTC XXXV: Eddie Guerrero vs Chris Jericho

These two have always had some great chemistry, and this was no exception. This match could have used ALOT more time (seems like I'm saying that alot on this set), but was absolutely fantastic for the time it lasted. Eddie's heel mannerisms in the beginning of the match, alongside Jericho's responses to these mannerisms are absolutely awesome. The story here was very simple, we have a cocky heel and a humble face, both trying to prove that they're the better man in the ring, nothing complicated. These two are working at an extremely fast pace here, and all of these moves are so crisp (I really need to watch more 1997 Cruiserweight division), I actually can't believe how fluid these guys are working.The match isn't given time to develop properly, but the ending sequence is fantastic, with plenty of nearfalls until Jericho finally scores the win. If this has gotten more time, it's easily ****+ territory, as this match was white hot from bell to bell, with crisp matwork, high flying moves, and fantastic counters, what more can you ask for in such a short match ? One of the best matches I've seen at such a short time. Fantastic for when it lasted.

*** 1/4

COTC XXXV: Lex Luger/DDP vs Randy Savage/Scott Hall

HAPPY BIRTHDAY NWO !!! That's pretty much what this match is all about, the belts being announced as on the line about one minute prior to the match being started. As for the match itself, it isn't anything really special, just a formulaic tag-team match involving a few talented workers. The formula in this case (one man being beaten down for the entire match by the heels at a slower pace, then the hot tag is made and the pace gets faster) actually works, as we spend a great portion of the match with Savage and DDP in the ring, two men who have undeniable chemistry as evidenced by their bouts from earlier in the year.

There are a few good things about this match. DDP's selling (he was the man being worked on for a
majority of the match) was fantastic, as both Savage and Hall worked the ribs to perfection, showing great ring psychology. Another positive in this match is the crowd; they are absolutely crazy for this match for whatever reason, and they make this match (what should have just been a basic tag) much more interesting than it should have been. Deservedly on the DVD because it's the last match in Clash history, plus the segments before and especially after the match are fucking awesome, a great way to close the DVD.

** 3/4

Thoughts

Here is a very telling statistic for you: In the top 100 WCW matches of all time list, there were 9
COTC matches featured. THREE of those matches were featured on this DVD, only ONE of them not being
repeats from previous sets. I feel in order to review a DVD, you must consider what could and should have been on it, and for this DVD to exclude matches such as Vader vs Dustin (which hasn't been released on DVD at all IIRC) while filling out the set with short matches that have NO historical purpose such as DDP vs Guerrero, Nakano vs Madusa, etc, REALLY pissed me off. This is supposed to be the BEST OF the Clash of the Champions, not the "Mediocre but some of these matches have stars in them" Clash of the Champions DVD.

Out of 24 matches, I have FIVE of them at ****+, with only one of those matches being exclusive to this DVD, while I have ELEVEN matches on this set that are under ***. How does that possibly happen on a DVD like this ? That is completely unacceptable, and while we do get a few GOOD matches, we don't get any great exclusive content. This is one of the biggest missed opportunities in the history of WWE DVD, there are so many questionable match choices on this (The Women's match, Batle Royal, Mascaras-Foley, Russian Chain Match, the 3-4 quick matches that are almost unrateable), and everything on here that's worth owning is already on DVD (excluding Malenko vs Ultimo Dragon). There are some bright spots, there are a few matches ranged from ***-*** 1/2 that are worth a watch(nothing you NEED to own), but if you already own all the Ric Flair DVDs and Stone Cold DVDs, it would be best if you stay away from this one. If you don't own alot of WCW footage (or if you don't own any Flair DVDs), you should pick this up, as you'll get a few Flair gems. This DVD passes solely based off of those few awesome exclusive matches (Rude-Sting, Dragon-Malenko, Regal-Rhodes).

6/10
---


"He's not the biggest. He was never the strongest. He was never the fastest. He was overlooked. He went in the sixth round. So with that being said, all of the intangibles that a quarterback is supposed to have, they overlooked it with him because it was burning from inside of him" - Ray Lewis on Tom Brady

Re: Official DVD/Match/Show Discussion Thread
---
People Power Battle Royal: well that happened

WWE Over the Limit 2012
Tag Championships: **
Beth/Layla: *, FUCKING SELL LAYLA U WHORE
Fatal 4-Way: ***1/4, JERICHO!~!~!!!
Miz/Brodus: bad
Christian/Rhodes: *1/4
Punk/Bryan: ****, super awesome but Sheamus/Bryan still better imo
RYBACK: ryback
JOHN VERSUS JOHN: **, kinda fun? EHH
---
If There's Such A Thing As Genius — I Am One. And If There Isn't, I Don't Care.
Join Date: Feb 2012
Location: UK
Posts: 27,336
Points: 42,899
Re: Official DVD/Match/Show Discussion Thread
---
Excellent reccommendations as always, was wondering on which is the best one to get out of these DVD's:

ECW One Night Stand 2006 & Barely Legal
Money in the Bank 2011

Havn't seen any of them and can only afford one atm (also buying a couple of other with it)

Goona get the other one down the line, in your opinion, which one first?
---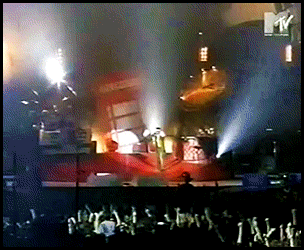 My WWF/WCW Wrestling Adventure Through 1990
You can find my wrestling match reviews HERE:

http://zep81wrestlingreviews.blogspot.co.uk/
If There's Such A Thing As Genius — I Am One. And If There Isn't, I Don't Care.
Join Date: Feb 2012
Location: UK
Posts: 27,336
Points: 42,899
Re: Official DVD/Match/Show Discussion Thread
---
Quote:
MITB first, UNLESS you are a big ECW fan. Otherwise, match quality wise, you aren't getting much with the ECW disc.
Thanks mate, i was more inclined with MITB mainly because i havn't watched that much ECW if im honest...
---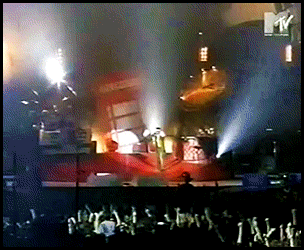 My WWF/WCW Wrestling Adventure Through 1990
You can find my wrestling match reviews HERE:

http://zep81wrestlingreviews.blogspot.co.uk/
Re: Official DVD/Match/Show Discussion Thread
---
Wrestlemania XX

Cena/Show - **
Enjoyable match, the crowd got into it and loved Cena, decent start to the show.

Raw F4W Tag Match - **
Fun filler match, which would become a theme of this PPV.

Christian/Jericho - ****1/4
This was an awesome match I have watched over and over again. A great wrestling match with nice unique spots and a (at first watch) suprising ending.

Evolution/Rock&Sock - ****
I love this match, it's 5 awesome superstars giving the crowd everything they want. It had the right ending with Evolution winning, and went very by very quickly for 17 minutes.

Playboy Evening Gown Match - 1/4*
Fun Filler I guess.

Cruiserweight Open - **1/2
Very fun match yet again, match flowed quite nicely. Mysterio should of won though.

Goldberg/Lesnar - **
Not much wrestling happened here, but the crowd made this match so memorable that I enjoy to watch it, so i'll give it two stars.

SD F4W Tag Match - **
Just the same as the Raw match really with different superstars.

Victoria/Molly - **
Decent woman's match, more filler though.

Guerrero/Angle - ****
Terrific contest, back to back action, flowed beautifully, creative ending, time flew by and a well deserved WM moment for Eddie.

Taker/Kane - **
Fantastic return for the deadman (entrance wise), and a decent match to bring his character back.

HHH/Benoit/HBK - ****1/2
One of the best WM main events of all time, I would of given it the whole 5 if the crowd was into it more at the start (but after 5 hours who could blame them?). I loved the DX table spot with Benoit, and the ending was phenomenal.


One of the best WM's of all time. Four great matches, fun filler inbetween and in the supposed trash match of the night (Lesnar/Goldberg) the crowd made it memorable.
Posting Rules

You may not post new threads

You may not post replies

You may not post attachments

You may not edit your posts

---

HTML code is Off

---