Trying to Impress Vince McMahon
Join Date: Jan 2008
Location: Toronto.
Posts: 6,187
Points: 0
Re: Official DVD/Match/Show Discussion Thread
---
Punk's reign has been ended by a guy who can barely work for more than 30 seconds. We'll now be getting John Cena winning the title at Wrestlemania and holding it for the rest of 2013, guaranteed. If this isn't a strong sign for me to get out now, I don't know what is.
---
best.
Tag Teaming With James Ellsworth
Join Date: Jan 2012
Location: Nottingham, UK
Posts: 1,517
Points: 48
Re: Official DVD/Match/Show Discussion Thread
---
I think if the Rock Bottom through the table wasn't botched it wouldn't have seemed as silly because that would've been a more memorable bit of damage for Punk to have taken.
If There's Such A Thing As Genius — I Am One. And If There Isn't, I Don't Care.
Join Date: Feb 2012
Location: UK
Posts: 27,355
Points: 42,977
Re: Official DVD/Match/Show Discussion Thread
---
I cant believe their was only one finisher lol, no GTS or anything, then one elbow and its goodnight, i mean Punk has been champ for over a year, dodged multiple bullets along the way, Rock comes along, faffs about for a bit in, what sounds like, a mediocre match, and that's it.
Fuck knows why, but i expected the match to be great (or really good at least), man they did fuck it up didnt they...
---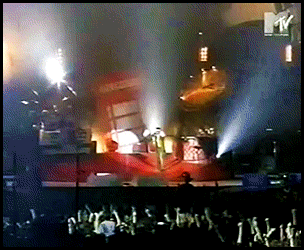 My WWF/WCW Wrestling Adventure Through 1990
You can find my wrestling match reviews HERE:

http://zep81wrestlingreviews.blogspot.co.uk/
---
Last edited by Brock; 01-28-2013 at

12:05 PM

.
Re: Official DVD/Match/Show Discussion Thread
---
Quote:
The lights out part of the match could have been really cool...if it turns out it wasn't Shield and was Lesnar or something.
Yeah, when Cole started all stuttering and said "that's..that's..!" I was just begging for him to say Brock Lesnar. Or the lights to come on with him standing over Rock.
The feud isn't over. Not a single GTS and the only Rock Bottom was at ringside (to make up for that STUPID botching table). So either Punk'll get a rematch at EC or he'll be in the Mania match. Please be the latter.
DUCT TAPE ARE YOU SERIOUS - ***
Hell No/Rhodes Scholars - **
Rumble - *** 1/2 (you can't really rate them but w/e)
Rock/Punk I - ***
Rock/Punk II - *****
I wanted to cry at the final 3 in the Rumble btw. If it was the other 3 of the final six (Orton/Jericho/Ziggler) I would've been rather happy.
Re: Official DVD/Match/Show Discussion Thread
---
Posted this elsewhere so may as well put it here:

I ordered the event and was pretty excited at the onset.

Del Rio/Show - Solid opener with some interesting spots to get the crowd fired up. Show continues to impress with me his athleticism. Table bump from the stage setup was nice, but I felt the finish was a little weak, especially considering the way Del Rio won the title. **1/2

Tag titles - Typical weekly tag match. Bryan is super over, as usual. Can't wait for this tag thing w/Kane to expire so he can move onto other (and hopefully better) things. **

Rumble - I thought this was pretty exciting. I think everyone knew the winner before it started, though, which kind of hurt. Jericho's return was a pleasant surprise and got the crowd involved early. Liked them revisiting the Ziggler/Jericho feud. Thought they missed the opportunity of having Ziggler break Rey's record. Rey doesn't need that record anymore. Ziggler should've broken the record if he wasn't going to win the match imo. Maybe there was a time constraint, since they already had to cut the divas match (not complaining). I watched the Rumble at my parent's house, and they watch with me when I'm over there (typically bigger shows such as Mania/RR/etc) and have done so since I've been watching (20+ years). My dad watched when he was a kid. When I forecasted that Cena was going to win the Rumble, my MOTHER said "if he does, I'm never ordering one of these again. He wins every time we watch these." My mother's a saint. ***1/2

Punk/Rock - A little shaky at the beginning, but I felt it was shaping into a pretty solid match. Table break sucked, but what can you do? Rock improvised with a Rock Bottom to the floor on the outside. Swerve ending was well-done, but I was pretty shocked when Punk was finished by a single Elbow. After all of the finisher fests we've witnessed in much, MUCH lower profile matches (see Cena/Ziggler x2 on Raw), I was pretty amazed that a 400+ day title reign seemed to end so abruptly. ***1/4
---
:tlk
Credit: A$AP
Crumbled
Join Date: Jun 2011
Location: Infraction City
Posts: 12,539
Points: 0
Re: Official DVD/Match/Show Discussion Thread
---
Del Rio/Show - *** Match of the night

Tag Titles - ** Was expecting better if I'm honest with you.

Rumble match - *** Some good surprises, shit final four.

Punk/Rock - ** Really wasn't good. Don't know what I was expecting though to be fair.
Re: Official DVD/Match/Show Discussion Thread
---
Watched Punk/Rock again. I have no problem with the finish and I don't think Punk looked weak at all. The simple fact is, he has been a weak champion ever since he turned heel. He hasn't been able to win a match without outside interference. What difference does it make in the end? The whole exchange of the anaconda vice into an attempted Rock Bottom into that crucifix pin reversal into the sharpshooter was pretty darn cool. I liked that. Holy Vince Pop when he comes out to restart the match. Yeah, I think this was good. Nothing mind blowing but certainly not shit either. Atmosphere was great for the most part too.

***1/2
Re: Official DVD/Match/Show Discussion Thread
---
I think Jericho got the biggest pop of the night.
---
J.R:"Everybody claims to be an icon and claims to be something special,and maybe they were in their day
None will Ever surpass the Undertaker in my view"
Kurt Angle:"He is our leader, and I consider Undertaker the best ever"
Shawn Michaels:"Wrestling against Undertaker was the best professional experience of my life."
Triple H:"He is The Greatest Legend in the history of this business"
Michael Cole:"The biggest Smackdown and WWE superstar of all time,the legendary Undertaker".
Mark Henry:"it's hard not to put The Undertaker in the same breath as Hogan and Rock because not only has he served more years as them, but collectively, I'm sure he's sold out and made more money than all of them."
Moron
Join Date: Nov 2009
Location: WHERE THE BUFFALO ROAM
Posts: 15,930
Points: 240
Re: Official DVD/Match/Show Discussion Thread
---
Just heard there were LIGHT TUBES in the LMS. Hell yeah, gonna watch it right now. I bet Trips is a closet Wifebeater mark!
Tag Teaming With James Ellsworth
Join Date: Jan 2012
Location: Nottingham, UK
Posts: 1,517
Points: 48
Re: Official DVD/Match/Show Discussion Thread
---
DISC 1 (BIOGRAPHY)


A Happy Story
Idyllic Childhood
Huge Fan
Training School
Working the Road
WCW
Sting
Vader
ECW & Japan
Mankind
Dude Love
Hell in a Cell
Mr. Socko
The Rock
Author
Triple H
Commissioner
Going Away
Randy Orton
Making a Difference
Edge
Retirement
Stand Up Comic
A Complete One-Off

DISC 2


Jack Foley / Les Thornton vs. The British Bulldogs
Superstars September 1986
Alternate Commentary: Mick Foley & Joey Styles

Cactus Jack / Gary Young vs. Scott Steiner / Billy Travis
AWA All Star Wrestling October 1988

Cactus Jack Manson vs. Brickhouse Brown
Wild West Wrestling April 1989

Cactus Jack vs. Keith Hart
Power Hour March 1990

Submit or Surrender Match
Cactus Jack vs. Sting
Power Hour November 1991

Falls Count Anywhere Match
Cactus Jack vs. Van Hammer
Clash of the Champions XVIII 21st January, 1992

Barbed Wire Match
Cactus Jack vs. Sandman
Ft. Lauderdale, FL May 1995

Cactus Jack vs. Shane Douglas
CyberSlam February 1996
Alternate Commentary: Mick Foley & Joey Styles

Mankind vs. Rocky Maivia
IYH: Cold Day in Hell 11th May, 1997

Mankind vs. Hunter Hearst Helmsley
IYH: Canadian Stampede 6th July, 1997

DISC 3


Dude Love vs. Rocky Maivia
RAW 17th November, 1997

Hell in a Cell
Mankind vs. Undertaker
King of the Ring 28th June, 1998
Alternate Commentary: Mick Foley & Joey Styles

WWE Tag Team Championship Match
Mankind / Kane vs. New Age Outlaws
RAW 13th July, 1998

WWE Championship Match
Mankind vs. The Rock
IYH: Rock Bottom 13th December, 1998

WWE Tag Team Championship
Mankind / The Rock vs. Triple H / Shane McMahon
SmackDown 2nd September, 1999

Mankind vs. Al Snow
SmackDown 16th December, 1999

Hell In A Cell – Retirement Match
Cactus Jack vs. Triple H
No Way Out 27th February, 2000



BLU-RAY EXCLUSIVES


Promos
Sting's Birthday Cake
WCW World Championship Wrestling 5th October, 1991

No Ear Surgery
WCW Saturday Night 10th September, 1994

Barbie
RAW 5th April, 2004

Cutting Edge
SmackDown 1st August, 2008

Relevancy with CM Punk
RAW 24th September, 2012

Stories
Frank Foley

Snowed In

DeNucci Training School

Arrested in Italy?

Cactus Jack – The Name

Africa

Birth of Bang Bang

Losing Teeth

On the Spot

Wanted T-Shirt

Smoking Flight?

Anti-Hardcore ECW

Farewell in ECW

Vicious Suplex

Kevin Sullivan – Mentor

Rock 'n Sock Jacket

Disneyland

Loogie Heard 'Round the World

Commentator

Mr. Socko vs. The Cobra

Comedy Show

Favourite Mick Foley Persona

Sheamus Meets Mick

Christmas Cheer

Wardrobe

Thrifty Mick

Great Dad
Posting Rules

You may not post new threads

You may not post replies

You may not post attachments

You may not edit your posts

---

HTML code is Off

---