Registered User
Join Date: Jul 2011
Posts: 22,517
Points: 1,410
Re: Official DVD/Match/Show Discussion Thread
---
Quote:
I'm basing mainly on ring work/amount of quality matches with promos thrown in, and how much I personally like them.
In which case Benoit should be top 5 regardless of his midcard status.
Specially since you also included Mysterio and he's not exactly great on the mic.
Re: Official DVD/Match/Show Discussion Thread
---
When I put up my rankings in a little bit, they're going to be based on "All-Around Ability" , meaning that if I'm ranking in-ring work AND Mic work (the two qualities that I believe define what it means to be great... None of this "drawing" bullshit) out of 10, the performer needs to have atleast a 7.5 out of 10 in BOTH categories to qualify.

This eliminates the likes of Benoit, Mysterio, Bret, and Backlund who are all top 10 workers in company history but lack the necessary mic skills, and eliminates the likes of Piper, Rock and various others due to my feelings that they lack a certain in-ring component (I.E. they've never had a "classic" while being the better worker with whoever they had the classic with). If I was just doing top 10s of individual traits, these guys would be on the lists easily IMO.

In terms of the complete and total package, there are VERY few who would be ranked 7.5 or higher in BOTH categories..... OH GOODIE NOW I'M EXCITED.

PS: This isn't really biased whatsoever, seeing as I'm a huge mark for guys like Benoit/Bret , while really liking Mysterio/Piper, and the like. I'll give them credit where credit is due, seriously.

This isn't a GOAT list either. I'd put Bret/Benoit over some of the better "all around talents" , but this is merely who does the two essential components necessary to being an all time great the best... Think of it as the best "Total Packages".
---


"He's not the biggest. He was never the strongest. He was never the fastest. He was overlooked. He went in the sixth round. So with that being said, all of the intangibles that a quarterback is supposed to have, they overlooked it with him because it was burning from inside of him" - Ray Lewis on Tom Brady

---
Last edited by King Trips; 12-12-2012 at

05:51 PM

.
It's Better To Burn Out Than To Fade Away
Join Date: Feb 2012
Location: UK
Posts: 26,196
Points: 38,904
Re: Official DVD/Match/Show Discussion Thread
---
Oh sorry, wrong place, I thought I was in the dvd/match/show thread lol.




/joke

Saying that, in terms of in ring abilty, its obvious to me Benoit and Eddie are above Punk IMHO, and I enjoy Punk most of the time, love his ROH stuff with Joe, probably more than most of his wwe stuff tbh.
---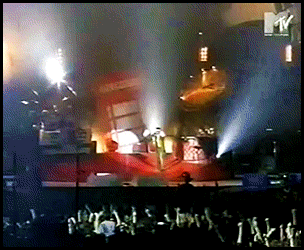 My WWF/WCW Wrestling Adventure Through 1990
You can find my wrestling match reviews HERE:

http://zep81wrestlingreviews.blogspot.co.uk/
---
Last edited by Brock; 12-12-2012 at

05:55 PM

.
Re: Official DVD/Match/Show Discussion Thread
---
See even if I think Punk is a better mic worker than Benoit, Bret, and Mysterio and he is a great wrestler in his own right in the ring, I wouldn't say he's better than those guys. I guess I just prefer those guys and the work they produced more.
---
I got new money and it's all cash
Re: Official DVD/Match/Show Discussion Thread
---
Quote:
Oh, also Kane and Bryan. I still think they are doing great as a team. And I hope after TLC Ambrose (and those other 2 I suppose) gets to do more than attack people and feud with Ryback. Urgh, why are the more talented guys getting fed to Ryback lately? He just fucking kills any momentum anyone has by being utter shite.
I'd care more about Bryan (like I used to) if they quit booking him like such a joke. That being said, I have high hopes that the current feud w/The Shield will mean great things for both parties, including a return to more of a serious role for Bryan.
---
:tlk
Credit: A$AP
Re: Official DVD/Match/Show Discussion Thread
---
I really can't see any possible way Punk is a better worker than Benoit or Guerrero. Wait, is anybody actually saying he is/might be? IDK what I'm reading or writing. If I was thinking about the top in-ring careers in WWE history I doubt Punk would even cross my mind. Take away pre-WWE Punk and I wouldn't have him over Mark Henry. I mean I think Punk is a much better wrestler from 09-now than he was in ROH, but 06-12 Punk v 06-12 Henry, I'll give it Henry. Maybe I'll change my mind when I re-watch the Rey series. Probably won't, maybe? IDK, who does know? No one even brought this up, right? Why so many questions that no one will answer?Is Starbuck really a girl?

Punk's match with Del Rio was brought up. It was all right, but actually a little boring. Punk didn't do much very noteworthy from after 8/22/11 up until Mania v Jericho. Wait, I did like that Ziggler match in October or November or whenever it was a good deal. Other than that, yeah. OH, and those early Danielson matches. Forgot those.
---
Trying to Impress Vince McMahon
Join Date: Jan 2008
Location: Toronto.
Posts: 6,187
Points: 0
Re: Official DVD/Match/Show Discussion Thread
---
I have Punk/Del Rio from SS11 at ****. Thought the crowd was fantastic, they were loving Punk. This was during the time where you'd see nothing but the white BITW shirts scattered everywhere in the crowd. Fun match, Del Rio's best WWE match along with the ladder match with Christian.

My top ten MOTY list for 2012. Doubt TLC will change anything:

1. Wrestlemania XXVIII: Undertaker vs. Triple H - ****1/2
2. Over the Limit 2012: CM Punk vs. Daniel Bryan - ****1/2
3. Night of Champions 2012: John Cena vs. CM Punk - ****1/4
4. Wrestlemania XXVIII: CM Punk vs. Chris Jericho - ****1/4
5. Extreme Rules 2012: CM Punk vs. Chris Jericho - ****1/4
6. Extreme Rules 2012: Sheamus vs. Daniel Bryan - ****
7. WWE RAW 4/2/12: CM Punk vs. Mark Henry - ****
8. Wrestlemania XXVIII: John Cena vs. The Rock - ***3/4
9. Money in the Bank 2012: Sheamus vs. Dolph Ziggler - ***3/4
10. Over the Limit 2012: Sheamus vs. Randy Orton vs. Chris Jericho vs. Alberto Del Rio - ***3/4

Others are Sheamus/Big Show HIAC (***3/4), Lesnar/Cena ER (***1/2), Punk/Bryan MITB (***1/2), Punk/Henry RAW 4/16 (***1/2)

Rewatched Triple H vs. Brock Lesnar again to maybe give it another chance. Still the same garbage match. **
---
best.
Re: Official DVD/Match/Show Discussion Thread
---
Am I the only one that didn't really care for Jericho/Punk from ER much? I felt it kinda dragged. Still a decent match but nowhere near ****+ imo.
---
:tlk
Credit: A$AP
Re: Official DVD/Match/Show Discussion Thread
---
I think the same Reindeer Killer.
---
Re: Official DVD/Match/Show Discussion Thread
---
I didn't like at all. My thought process during it was 'Please, please end already".
---
Posting Rules

You may not post new threads

You may not post replies

You may not post attachments

You may not edit your posts

---

HTML code is Off

---