Re: Official DVD/Match/Show Discussion Thread
---
I can't blame you for laughing. I almost laugh every time I see a little kid in a Cena or Mysterio shirt. If you're now down with that Woody's got two words for you.
---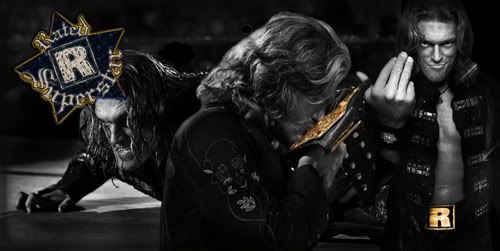 Re: Official DVD/Match/Show Discussion Thread
---
Well since it hasn't been discussed yet, what is your favorite Randy Savage match? I'm not familiar with his work in Memphis just the WWF/WCW stuff and this may be an obvious choice but I feel his match with Ricky Steamboat at WM3 is a classic that has stood the test of time and his best match ever.

I give them credit for working at a faster pace with many pin-fall attempts throughout to keep everyone on the edge of their seats. That was uncommon in WWF at the time so Savage and Steamboat set a standard for "exciting matches" in the company.
The storytelling was obviously there with Steamboat channeling his intent for revenge while also dethroning Savage as the reigning Intercontinental Champion. Savage went after Steamboat's previously injured (by him) throat, and you had Liz and Steele on the outside. So match action was packed into this 15 minute gem that the greatness of it almost flew over my head the first couple of times I watched it.

About a couple of years ago everything about the match clicked for me and I grew much fonder of it. Maybe it was because I saw couple of their matches leading up to this match and that built my interest and appreciation for their worked together. I just know that I found myself enthralled with the action, the atmosphere of this mega event (which also got me for Hogan/Andre too), the quality of Savage's and Steamboat's individual performances and amazed at their chemistry together. Randy Savage vs. Ricky Steamboat at WrestleMania III is a perfectly executed match.
---
Re: Official DVD/Match/Show Discussion Thread
---
I actually think that Match is pretty overrated. My Favorite Match is Mania 5 against Hogan, just a tremendous Crowd, plus vs Bret at SNME.

Oh and my Favorite Feud of his is with Roberts, one of my absolute Favorites Feuds, just watched it with total obsession.
---
If you want to do all the steps once you might fall, you might not be able to stand up, you might not be able to pick yourself up mentally, failing is hard, failing everything at once is even more devastating, its the feeling of have given it all in every aspect, but in reality you fooled yourself to believe your God, a man has only an amount of energy to accomplish what he wants, if you dont learn to pace yourself you will lose the ability to stand back up maybe for good.
---
Last edited by wrestlingfan91; 05-22-2011 at

04:43 PM

.
Re: Official DVD/Match/Show Discussion Thread
---
I know it's cliche, but I love the match against Ricky Steamboat at Wrestlemania.

His match against Bret on Saturday Night's Main Event.

The Retirement Match against Warrior.

The WWF Title Match against Ric Flair at Wrestlemania 8.


Before HBK was Mr. Wrestlemania, Randy was the one who always had the best matches on the card.

His feud with DDP in WCW was awesome, too.
---
Re: Official DVD/Match/Show Discussion Thread
---
Wrestlemania 21 Ratings
Shawn Michaels vs. Kurt Angle – *****
Money in the Bank I (Ladder match) - ****
The Undertaker vs. Randy Orton - ***1/2
Rey Mysterio vs. Eddie Guerrero - ***1/4
Batista vs. Triple H - ***
John Cena vs. J.B.L - *1/2
Trish Stratus vs. Christy Hemme – ¼*

One of the best under cards to a PPV ever but let down by the two main events, especially Cena/J.B.L.
Moron
Join Date: Apr 2008
Posts: 4,257
Points: 0
Re: Official DVD/Match/Show Discussion Thread
---
MITB #1 is a work of art thanks in large part to Benoit. Why can't anyone else sell that well during a spotfest?
Moron
Join Date: Aug 2010
Location: Parts, Known
Posts: 752
Points: 0
Re: Official DVD/Match/Show Discussion Thread
---
I used to be jealous of Arron Afflalo
Join Date: Jan 2006
Location: Boston
Favourite(s): Summer Rae, Chris Hero, Stardust & Tyler Breeze
Posts: 23,786
Points: 1,166
Re: Official DVD/Match/Show Discussion Thread
---
I don't even know if I want to download that. I'll watch Orton/Christian and maybe the tag title match but that's it.
---


Rusev | Sami Zayn | Dean Ambrose | Alberto Del Rio | Jack Swagger
Timothy Thatcher | Chris Hero | Scott Dawson | Dash Wilder | Roderick Strong
Summer Rae | Charlotte | Carmella | Becky Lynch | Paige

Panthers - Red Sox - Nuggets - Mets

Re: Official DVD/Match/Show Discussion Thread
---
So does anyone who saw OTL have ratings because the people in here are pretty much the only opinions on this whole forum I trust when it comes to how good a match is?
---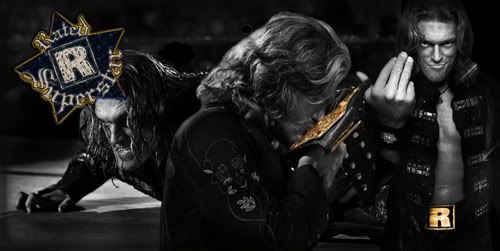 Re: Official DVD/Match/Show Discussion Thread
---
I would say Orton/Christian is around 4* if not more. That was hands down the best match on the card. In all honesty the rest of the undercard is kind of a blur. I actually liked how Cena/Miz started out but it was far too one sided and I don't see how anyone can take the Miz seriously after the way he lost.
---
.
Posting Rules

You may not post new threads

You may not post replies

You may not post attachments

You may not edit your posts

---

HTML code is Off

---