Re: Official DVD/Match/Show Discussion Thread
---
I think Benoit in 2000 worked on a Body Part of The Rock, can't renember if it was the leg or the Shoulder or what, it wasn't just a Match, was a Storyline with a PPV blowoff or 2 and i think Benoit was Champion for like a Night until it got reversed.

Just searched it it was Fully Loaded.
---
If you want to do all the steps once you might fall, you might not be able to stand up, you might not be able to pick yourself up mentally, failing is hard, failing everything at once is even more devastating, its the feeling of have given it all in every aspect, but in reality you fooled yourself to believe your God, a man has only an amount of energy to accomplish what he wants, if you dont learn to pace yourself you will lose the ability to stand back up maybe for good.
Re: Official DVD/Match/Show Discussion Thread
---
Yea Fully Loaded leading into it Benoit kept attacking Rock's arm with chair shots in the parking lot and hallway etc. I remember that.

on Rock's selling, he isn't the greatest out there but he sure as hell isn't the worst and he has some great matches that people tend to overlook and rank him down there as one of the worst because of it. His match with Lesnar is one of my favorites.
Peter, Peter, you're a ....!
Join Date: Aug 2006
Location: Winchester, VA
Favourite(s): The Phenomenal One, THE MAN, & El Ingobernable
Posts: 13,740
Points: 19,223
Re: Official DVD/Match/Show Discussion Thread
---
Quote:
Here are all the confirmed details we know so far regarding WWE: The Greatest Cage Matches of All Time DVD.

Format: It will be a 3-Disc DVD set, no Blu-ray release.

Catalog: The catalog number will be WWE94931.

Release date: It hits stores in North America on June 28th, and reportedly in August for Europe.

Synopsis: Some of the greatest rivalries end with brutal cage matches that keep the combatants in the ring and interference out. For decades, steel-cage matches have been one of the most popular matches in every wrestling company, including WWE, WCW, ECW, Smokey Mountain, AWA, WCCW, and more. This 3-disc set collects the greatest steel cage matches in history.

Content: Silvervision just confirmed that NWA World Heavyweight Championship match 'Nature Boy' Ric Flair vs. Lex Luger at WCW Capital Combat 1990, will be included on the set. That is the only match revealed so far.
This could be a really awesome set. I haven't seen Flair/Luger.
---
Craziness. Insanity. Stupidity
Join Date: Aug 2003
Location: In my own little world
Posts: 21,996
Points: 5,601
Re: Official DVD/Match/Show Discussion Thread
---
If they avoid ANY cage matches from the last 5 or so years from WWE PPV, then it could be a great set. Unfortunately WWE + Cage + PPV these days usually means we get a shit match. TV ones are usually pretty good though. Last PPV cage match I remember being good was Hardy/Edge. Though I might have forgotten something since then.

I'd love them long time if they stuck Backlund/Slaughter on the set though (even if it kinda needs the lead in match to make it appear even better, its still a tremendous match if you just go along with "Slaughter wants the title at any cost, Backlund wants revenge" without seeing the previous match).
---


New Update - June 11th - The Amazing Mystery Box Unboxing!!!

Follow me!!!
Facebook || Twitter || Instagram

Re: Official DVD/Match/Show Discussion Thread
---
That Cage Match DVD sounds like a great idea, but please tell me they've stopped with going black & white to cancel out the blood. That'll be a deal breaker for me.
Re: Official DVD/Match/Show Discussion Thread
---
I thought they only blocked the blood in black and white for the 24/7 stuff and not the DVD releases. Flair/Luger Cage match sucks btw. Don't get excited over it. I hope they have a load of 80's Cage matches on it, especially some classic Flair title matches in the Cage. I'd be really surprised Cal if they put Backlund/Slaughter on it given that they dont really push either guy as being a legend or put them on other sets. I'd be fine if they put some of the TV Cage matches from the past 5 years on that go like 10 minutes because there's been some great TV Cage matches like the HBK/Flair vs La Familia Handicap match, Punk/Hardy and Punk/Jericho. Yeah though cage matches on PPV these days do fucking suck.
Moron
Join Date: Apr 2008
Posts: 4,257
Points: 0
Re: Official DVD/Match/Show Discussion Thread
---
I'd include the following:

Flair vs. Luger (Capital Combat)
Edge vs. Jericho (2002)
Christian vs. Jericho (2004)
Batista vs. Jericho (2008)
Taker vs. Batista (2007)
JBL vs. Eddie (2004 – a recycle but it gets Eddie included)
Flair vs. Orton (2004)
Flair vs. HHH (2005 - another recycle but a damn great one)
HHH vs. Rock (Rebellion 1999)
Rock vs. Mankind vs. Shamrock (1998)
Lesnar vs. Vince or Heyman (2003)
Cena vs. Edge (2006)
Bret vs. HBK (Coliseum Video)
Jeff vs. Nitro (2007)
Edge vs. Matt (2005)
Punk vs. Jeff (2009 – not commercially released yet in 16:9 format)
Flair vs. Savage (1996)
Hogan vs. Bossman (3/1989)
Jeff/Rey vs. Edge/Jericho (2009)
AND IF POSSIBLE - Steamboat/Youngblood vs. Slaughter/Kernodle
Moron
Join Date: Nov 2009
Location: WHERE THE BUFFALO ROAM
Posts: 15,930
Points: 240
Re: Official DVD/Match/Show Discussion Thread
---
Man, that Bret/HBK cage match sucks. Totally stupid ending too.
Moron
Join Date: Apr 2008
Posts: 4,257
Points: 0
Re: Official DVD/Match/Show Discussion Thread
---
I'm sure it does, but it gets those two on the set without recycling the 40 minute Bret vs. Owen match.
Hunter of Invisible Game
Join Date: Jul 2006
Location: highway jammed with broken heroes on a last chance power drive
Posts: 37,904
Points: 15,751
Re: Official DVD/Match/Show Discussion Thread
---
I'd still rather watch the Bret/Owen cage match.

I'll buy that set if it has Slaughter/Backlund, that match owns so much.
---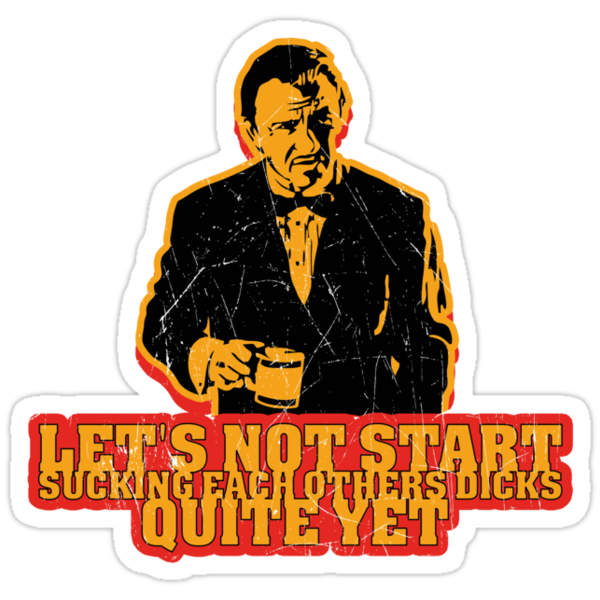 Posting Rules

You may not post new threads

You may not post replies

You may not post attachments

You may not edit your posts

---

HTML code is Off

---