It's Better To Burn Out Than To Fade Away
Join Date: Feb 2012
Location: UK
Posts: 26,250
Points: 39,128
Re: Official DVD/Match/Show Discussion Thread
---
Quote:
Originally Posted by
MachoMadness1988
View Post
Final Four is amazing. So happy that was released on the In Your House set.

I dont think Ive ever seen this Rock/Shamrock/Mankind cage match in the blue cage. I thought the last match in the blue cage was Mankind/ HHH at Summerslam 97. Glad I'm wrong. Is there a link to this match?
---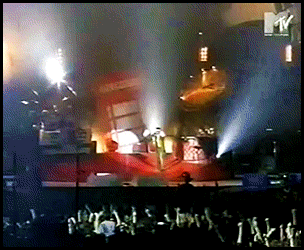 My WWF/WCW Wrestling Adventure Through 1990
You can find my wrestling match reviews HERE:

http://zep81wrestlingreviews.blogspot.co.uk/
Trying to Impress Vince McMahon
Join Date: Dec 2011
Location: the town of Lincoln, Nebraska
Posts: 6,246
Points: 1,016
Re: Official DVD/Match/Show Discussion Thread
---
thank you sir
Edit...I fucking own this match on the newest Rock match. Sweet! All that proves is I dont watch enough rasslin....I think this is the same PPV Edge and Owen had a match?
---
"I am the devil himself, and all of you, stupid, mindless people fell for it". ~
All-time
Randy Savage|Mick Foley|Sting|Bret Hart|MDM DiBiase|Steamboat|Flair|Punk|Eddie|Jericho|Kurt Angle|Austin|Rock|Pillman|Owen|Terry Funk|Warrior|Taker|Perfect|Rude|Liger|Edge|Vader|Muta|Jake Roberts|Piper|Von Erichs|British Bulldogs|Heenan|Ventura
Current
Bryan|Owens|Brock|Cesaro|Wyatt|Mark Henry|Dolph|Zayn|Ambrose|Rollins|Goldust|Sandow|The Prime Time Players|Jay Briscoe|Heyman|Steph|Maria Kanellis
---
Last edited by MachoMadness1988; 08-04-2013 at

10:19 AM

.
Re: Official DVD/Match/Show Discussion Thread
---
never seen final four corners 4 match, hate to be that guy but is isnt it time for a NEW THREAD ? Didnt the last one end around this length
---
Posting Rules

You may not post new threads

You may not post replies

You may not post attachments

You may not edit your posts

---

HTML code is Off

---