Re: Official DVD/Match/Show Discussion Thread
---
Quote:
I didn't watch RAW, but this is awesome.
I've heard good reviews as a whole from last night's RAW, can't wait to watch it. Heard Christian returned too.
Re: Official DVD/Match/Show Discussion Thread
---
First time I've been happy with everything on Raw for a long ass time. I don't know what happened - whether there was a massive overhaul in creative or things just lined up perfectly - but that's the type of show I want to watch every week. Absolutely everything had a purpose.
VERY happy to see Christian back, and Henry's retirement might have been the best segment all year (HOLY SHIT!
). Then there's Cesaro aligning with Coulter (and his opponent
), Brock attacking Punk, and Bryan continuing his stride. Plus the McMahon's being used to cushion the show instead of taking the spotlight. Raw was chock-full of goodness.
---
Re: Official DVD/Match/Show Discussion Thread
---
Speaking of Cesaro, his match with Sami Zayn from the most recent NXT is really, really good. ****. Watch it if you haven't. It's basically a ton of Cesaro goodness and a solid babyface performance from Zayn too. Can't complain at all. Third match plz.
---
Re: Official DVD/Match/Show Discussion Thread
---
Raw was fantastic. I'm actually still in shock at the fact that they managed to produce 3 hours of quality TV with purpose and meaning behind practically every single segment. Where the fuck did that come from?

Orton/Bryan was looking real good until the stoppage. I hope we get to see this at MITB. The potential is most certainly there. And yeah, Cena/HENRY. Damn I marked so bad for that. He trolled us all and it was brilliant. And of course BORK IS BACK......well I'm sure he won't show up for another couple of weeks again lol but I still marked.

MITB could end up Henry/Cena, Bryan/Orton, Dolph/ADR, Shield/Somebody, Axel/Somebody, AJ/Kaitlyn, RVD RETURN and the MITB match itself. Then there's Lesnar and Punk to consider too. Cool beans.
Registered User
Join Date: Jul 2011
Posts: 22,517
Points: 1,410
Re: Official DVD/Match/Show Discussion Thread
---
I just hope this Punk/Lesnar angle doesn't drag like the HHH/Lesnar one and is just a one-match deal where Lesnar wins at SummerSlam and moves on to something different. Fuck rematches.

Awesome Raw last night and I still can't believe it. Sucks Orton/Bryan was stopped, though. Excited to see where they go with this, I want Orton to turn heel and I kinda don't. The latter because I would love to see him wrestle Lesnar once Punk gets his turn. Also wish Sheamus would wrestle Lesnar as well but it seems like he's dropping down the card after the job he did last night. But still, BROCK will be here up until WM31 if I'm not mistaken, so there should be enough time to have some of these matches. Just hoping that they continue this way and don't fuck things up by having some stupid dance contests and a bunch of meaningless matches next week.
It's Better To Burn Out Than To Fade Away
Join Date: Feb 2012
Location: UK
Posts: 26,231
Points: 39,048
Re: Official DVD/Match/Show Discussion Thread
---
Yeah, excellent point about Brock. He is here until 2015, most people seem to think he's finished at WM30, but his new deal is supposed to be 2 years.

Of course that'll probably mean HHH again somewhere down the line.......Arrrrrrrggggghhhhh!!!!
---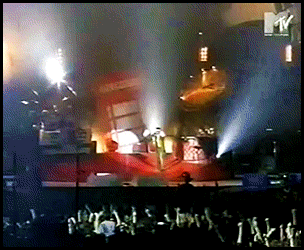 My WWF/WCW Wrestling Adventure Through 1990
You can find my wrestling match reviews HERE:

http://zep81wrestlingreviews.blogspot.co.uk/
---
Last edited by Brock; 06-18-2013 at

10:59 AM

.
Re: Official DVD/Match/Show Discussion Thread
---
Bryan/Orton - ***3/4 (Despite the finish, it was great)
Raw overall was, indeed, better than the post-Mania show. Seeing Christian's return, Cesaro/Regal on Raw, Bork's return, etc. was
---


Special thanks to King Gimp for the sig.

MARKING FOR:
Daniel Bryan | Bad News Barrett | Dean Ambrose | Damien Sandow | Sami Zayn | Kevin Owens | Pentagon, Jr. | Austin Aries | Kota Ibushi | Kenny Omega | William Regal | Bayley | Renee Young | YOSHIHIKO - The greatest dummy wrestler of all the times | Anything DDT tbh, especially the Ironman Heavymetalweight Championship matches
Re: Official DVD/Match/Show Discussion Thread
---
Quote:
Shit, sorry mate should have realised, didn't mean to spoil it dude.
Lol no worries. I read spoilers all the time. Didn't watch RAW but the first thing I did this morning is come on here and check the RAW section to see what happened, glad to hear that RAW was good for once.
Re: Official DVD/Match/Show Discussion Thread
---
moty so far

1)ziggler/del rio payback ****1/2
2)punk/taker wm 29 ****1/2
3)punk/cena feb 13 ****1/2
4)orton/hell no vs shield ****1/4
5) dolph/sheamus me ****1/4
6) dolph/del rio me ****1/4
7) shield vs Cena no may 13 ****1/4
8) shield vs BOOM no ****
9) Shield vs BROs NO ****
10) Punk/Jericho payback ***3/4

probably missing a shield match
---
Posting Rules

You may not post new threads

You may not post replies

You may not post attachments

You may not edit your posts

---

HTML code is Off

---