Moron
Join Date: Sep 2013
Posts: 5,106
Points: 0
Re: Best WWE debut of all time?
---
Shockmaster. Easily.
Re: Best WWE debut of all time?
---
Kane

The build-up towards his debut was awesome with Paul Bearer telling Taker that his brother that he thought had died was alive all along. When Kane finally showed up, it kick-started a great feud and told a great story.
---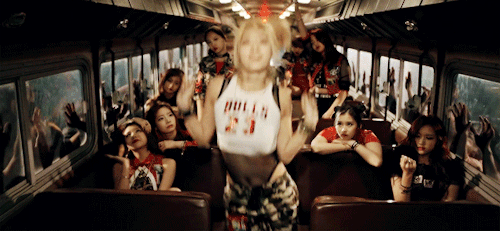 ---
Last edited by Tony; 11-17-2013 at

05:22 PM

.
Moron
Join Date: Jul 2013
Location: The north
Posts: 853
Points: 0
Re: Best WWE debut of all time?
---
Quote:
Originally Posted by
Mifune Jackson
View Post
Jericho's gives me chills every time. Although, I look back on that now and see that The Rock basically tore him a new one and it didn't quite do as much as it could have early on. He still wound up beating The Rock for the WCW Title (twice) two years later, so it worked out pretty well in the end.

Nexus was one of the best things they've done in the last decade.

Ric Flair's was surreal when it happened. So were the Radicalz when they just showed up on RAW. The Big Show's debut was pretty well done, too.

While I wouldn't say Cena's was the best, it was probably the best handled, because his ascent into the main event was very subtle and built him up very well. I really liked early Cena.
I agree, he basically makes Jericho looks like a pompous bitch, who's about to cry at the end. But i guess that was what they were going for.
Re: Best WWE debut of all time?
---
Deffo the big red machine.
---
City of the Tribes
Re: Best WWE debut of all time?
---
Always found the WWE's best debut of all-time to be a toss-up between Kane and Jericho.

Kane's debut was legendary. Bearer kept going on that Undertaker's brother Kane was still alive, while Undertaker kept insisting that he died in a fire. Bad Blood 1997 was the PPV that brought us the first ever Hell in a Cell match in WWE history with Undertaker going up against Michaels. Undertaker dominated Michaels throughout the match and the lights go off as soon as he calls for the Tombstone Piledriver. The creepy music begins to play and the red lights covered the whole arena. Kane would shock the world by coming out, ripping that Hell in a Cell cage door like it was nothing, manhandles his own brother and cost him that classic match. The impact that was made was massive and this perfect debut is still talked about to this very day.

Jericho's debut was out of this world. There was that "Countdown to the Millenium Clock" promo that the WWE were always hyping up about. Rock's in the ring cutting a babyface promo on Show and the unexpected happens. The countdown clock pops out of the titantron, the lights go out, the pyro hits, and there's a titantron that appears to have New York on it. BREAK THE WALLS DOWN music starts playing with JERICHO's name showing up! The entrance was epic, the pop was huge, and the promo ruled too much. Y2J can make as many second coming returns as he wants but none of them will ever come close to reaching this level of entertainment.
---
Re: Best WWE debut of all time?
---


Well here comes the pain
---
REP FOR A REP
In Same Thread
You Rep me and you will receive a Rep back in 24hrs.
Re: Best WWE debut of all time?
---
Brock Lesnar?
Playing Backstage Politics
Join Date: Jun 2012
Location: Best in the world: CHICAGO
Posts: 10,029
Points: 1,613
Kane.

Not even a close second.
---
Top 10 all time favorites:

Stone Cold Steve Austin
The Undertaker
Shawn Michaels
Chris Jericho
Brock Lesnar
Kurt Angle
HHH
Edge
CM Punk
Kane (98-04)
Moron
Join Date: Aug 2013
Posts: 608
Points: 0
Re: Best WWE debut of all time?
---
Carlito. He defeated John Cena for the US title.
Re: Best WWE debut of all time?
---
It's tough to decide between Kane and Jericho, both were great, but I think Jericho just edges it.
---
Fave Five:
1. Sasha Banks
2. Sami Zayn
3. AJ Styles
4. Kevin Owens
5. Shinsuke Nakamura
Posting Rules

You may not post new threads

You may not post replies

You may not post attachments

You may not edit your posts

---

HTML code is Off

---