Moron
Join Date: Jun 2013
Location: Russia,Moscow
Posts: 598
Points: 0
Re: Total Divas
---
total sluts
Re: Total Divas
---
Quote:
Total Divas star Brie Bella recently spoke to OK Magazine about her wedding plans, tension with Eva Marie, a href="http://www.diva-dirt.com/tag/nikki-bella">Nikki's future with John Cena and more.

On planning for her wedding with Daniel Bryan: "We really have to plan around work. But I have definitely gone and tried on a bunch of wedding dresses. That was first on my list and it's been so much fun. Bryan and I will be in Austin Texas towards the end of November and we are actually looking at a wedding venue there. We really want a rustic, country wedding so we feel like Austin would be a great place."

Has Total Divas changed her relationship with Daniel?: "It hasn't affected us too much but there are moments where I just kind of want to scream at him. But then I see the camera and I'm like, fake smile, fake smile. I am lucky that Bryan is such a low key guy. He has really been great for this whole process."

On tensions with Eva Marie: "The thing is, you are putting so many different personalities together trying to force friendships and it is like, we are still going for one spot. Especially in the first episode because it is Summer Slam, that is a big night for us and I was lucky enough to have a singles match but how can someone just walk in and try to capitalize off that?! We definitely have our moments where we get along great but you will see a lot more of Eva just kind of being herself and just trying to get ahead without working hard. She has her ways."

Has John's stance on marrying Nikki changed?: "Not really, but you will get to see too in the second half that John's love for Nikki does grow stronger even though they have their ups and downs. We just don't know if that love will be strong enough to put a ring on her finger. John is one of those guys that you never truly know, he sticks to something and then all of the sudden in one night he could change his mind. So I never think of it as a final no."

Her least favorite moments to watch back on Total Divas: "All my conversations with my sister make me laugh. You have your own language with your sister but sometimes it can come off that we are the most uneducated people in the world. Sometimes I'm like, "gosh do people think I'm dumb?" It's kind of like those Jessica Simpson moments and I'm like, "oh my gosh are we the next Jessica Simpson?" I think sisters can relate."

You can read the full interview on OKMagazine.com.

Total Divas returns this Sunday, November 10th at 10pm ET on E!.
---
EVA MARIE | MANDY ROSE | ALICIA FOX | ASUKA | LANA | SUMMER RAE | SASHA BANKS |BECKY LYNCH| BILLIE KAY | RUBY RIOT
Many thanks to CJ for the sig!
Wheelman for James Ellsworth
Join Date: Jul 2006
Location: Da Land of Da Doh-Doh Boids.
Posts: 843
Points: 63
Re: Total Divas
---
Total Jobbers
---
Your girlfriend's favorite
:
Re: Total Divas
---
Question: Does anyone know what Eva Marie is actually there for aside from the show needing a designated bitch? Nattie and the Bellas are wrestlers (regardless of skill or talent, all three actively participate in the Divas division and are treated as legit competitors). Cameron and Naomi are dancers (granted only Naomi is actually a dancer). JoJo seems to be there as a wrestler-in-training who at least can be used as singer in performance spots right now. What can they actually do with Eva Marie aside from have her half-assedly wrestle or valet?
Moron
Join Date: Feb 2013
Location: In the fast lane from L.A. to Tokyo
Posts: 11,711
Points: 10,912
Avoiding THE LIST!
Join Date: Mar 2010
Location: Saskatchewan
Posts: 8,096
Points: 9,535
Re: Total Divas
---
wow, that preview clip doesn't look scripted at all.......
Learning to break kayfabe
Join Date: Oct 2013
Posts: 74
Points: 6
Re: Total Divas
---
Quote:
Originally Posted by
daemonicwanderer
View Post
Considering that Miz has a background in reality TV, I'm a bit surprised they didn't push for him and Maryse to be on the show. They could have let Maryse do some commentating or interviewing or whatever on TV so she doesn't have to wrestle.

I enjoyed the show. Cena, Brie, Bryan, Nattie, TJ, and JoJo are my faves. I also enjoy laughing at the shit Nikki and Ari say. Eva is obviously there just to create "drama". Does anyone else agree that it seems like they make sure to show Nikki in the most bratty light so that Cena comes off all wise?

It does seem like Eva and Ariane are two women who are going to leave the company with no friends. Trinity keeps trying to help her ass out and it doesn't look like it is taking.
Yup to keep up Cena's image of being superman that would never get someone fired or cheat on his wife.
Quote:
Orton doesn't fux with any of them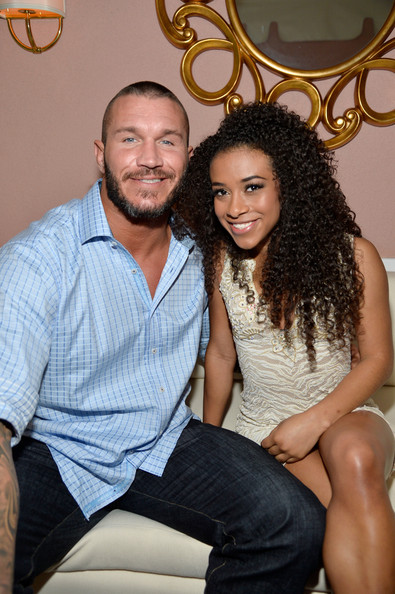 Quote:
AJ got her own show?
Moron
Join Date: Aug 2013
Posts: 5,216
Points: 0
Re: Total Divas
---
looks like Brie and Bryan are getting married in Austin, not a bad choice. Congrats to them! she seems very happy.
Learning to break kayfabe
Join Date: Jul 2013
Posts: 180
Points: 12
Re: Total Divas
---
Quote:
Another preview clip from Sunday's episode:


"I pooped myself once"
Winning World titles, Custom Made Clothes
Join Date: Feb 2004
Location: London England
Posts: 17,042
Points: 5,163
Re: TOTAL DIVAS SEASON 2
---
The GOAT show is back
---
Posting Rules

You may not post new threads

You may not post replies

You may not post attachments

You may not edit your posts

---

HTML code is Off

---