Re: The Endless Storyline
---
Quote:
Cena slowly lifted his right hand up to his face, and felt common skin on his right cheek. But as felt the other, it too was...
...cold and metallic.
The doctors removed John Cena from the thing he was in, whatever Froot said it was, and proceeded to explain to John Cena that they had performed experimental robotic surgery and saved his life, sort of.
'What do you mean, sort of?'
asked John Cena.
'Well,'
said the doctor,
'We work for Mr Jericho, you see, and he hired us to save you so that-'
The doctor was cut off mid-sentence by maniacal laughter as Chris Jericho descended from the ceiling above John Cena wearing giant concrete boots.

'So I can kill you again, Mr Cena!'
said Jericho, as he continued descending until, in reach of Cena's head, he began to stomp him and stomp him until he was just a bloody mangle of metal and torn flesh on the floor beneath Jericho's giant concrete boots.
'Yeah baby!'
said Jericho, removing his giant concrete boots and retiring into a comfortable pair of Reebok sneakers. The doctors cleaned up Cena by incinerating his remains until he was just ash while Jericho sat by a window chuckling to himself and drawing smiley faces in the condensation.
---
---
Last edited by Anark; 02-26-2013 at

04:39 PM

.
Boiling pasta at 1 in the morning because life is still happening
Join Date: Apr 2010
Location: Dunfermline, Scotland
Posts: 4,160
Points: 2,959
Re: The Endless Storyline
---
Jericho couldn't stop being pleased with himself for disposing of Cena. Literally, he couldn't. As soon as Jericho had left the lab, and locked the door to his office behind him, he immediately was bestowed with a shining light of relief. He was gone. Forever. The figure that had been haunting his thought process for days on end had been well and truly banished. The smiley faces were Chris' attempts to take his mind off the intensity of the situation.

Jericho sat there for hours, drawing face after face, trying to reflect all of his positive feelings onto the window. Further and further down the side of this glass wall did his works of art begin to get more larger and detailed. He had even begun to illustrate the happy faces of his past co-workers; Jeff Hardy, Kevin Nash, Randy Orton...

Finding a new canvas to work on, Jericho thought aloud "This next guy...hmmm...Aha! My old, wonderful, influential teacher Lance, babyy. Now if remember everything correctly, there was the square head, the thick jaw, the frootest buzzcut ever and...the...dog...tag..."

At this point, Chris realised what it was he was really drawing. His look of plastic joy slowly turned to that of worry. He punched the window hard in frustration. Cena wouldn't go away. A few more punches, and the drops of condensation soon started to fall down from the vibration. However, this simply made the face of Cena's eyebrows shape into a frown. Jericho's own creation was staring daggers into him.

Chris fell to the floor, and backed up against the hard wall of his seemingly now-claustrophobic office. The cupped his head in his hands, and began to cry solemnly. It was well past midnight, and all employees had head home (had Chris not told his secretary to take the day off, he would be trapped in a cushioned room by now); all that remained in the whole building was him and this demonic illustration of Johnathan Cena, staring, judging.

Chris lay there, tears streaming down his face, his knees wrapped up his arms, looking at this work of art to no end. Why wouldn't this entity leave him alone? Every possible remnant of John had been reduced to a pile of dust. As he contemplated further, he slowly started to stare equally as deep into the reflection of himself in the window.

Looking far into the face of the devil himself, Jericho...

(TL;DR: Jericho tries to get Cena off his mind with happy faces, but worsens the situation by painting a picture of Cena.)
---
Shooting the birds down from the trees
Join Date: Apr 2012
Location: Salma Hayek.
Posts: 4,507
Points: 26
Re: The Endless Storyline
---
.. and he wakes up and realise it's all a dream and then...
---
Asking JAMES ELLSWORTH for Wrestling Advice
Join Date: Jun 2007
Location: Nova Scotia, Canada
Posts: 303
Points: 0
Re: The Endless Storyline
---
A Naked and enraged Dean Malenko burst into his bedroom. "SHIT! ASSS!!!" He yelled. He then ran at Cena, jumped over him, and cartwheeled outside of Cena's upstairs window, and fell to the ground, his neck cracking in an absurd manner. "REEAAARRRHGHGHGHGH DICK! PISSS!!!" 'My god, he's insane, thought Cena.' Cena sprung up out of bed in his Jorts and dove over to his bookcase, he moved "The Art of Wrestling" book aside, revealing a button, which opened a door...to THE CENA CAVE. Cena entered his secret lair. 'First thing is first...'
Re: The Endless Storyline
---
*WE WALK ALONE*

THE NEXUS RETURN before John Cena can do anything about anything! Wade Barrett, Justin Gabriel, Daniel Bryan, Darren Young, Heath Slater, Michael Tarver, and David Otunga are all here! What eighth member?

Wade Barrett says that JOHN CENA is going to pay for BERRYING him, and he sends his team of jobbers straight at him! Unfortunately, the team of jobbers starts to get beaten down until only Cena and Bryan remain. Cena then squashes Bryan. It looked like all hope was lost for the Nexus until...
---
Nobody's gay for Moleman.
Join Date: Apr 2012
Location: in a mick malthouse
Posts: 1,523
Points: 164
Re: The Endless Storyline
---
A heel John Cena appeared.

"What are you doing here?" Said face John Cena.

Heel John Cena replied..
---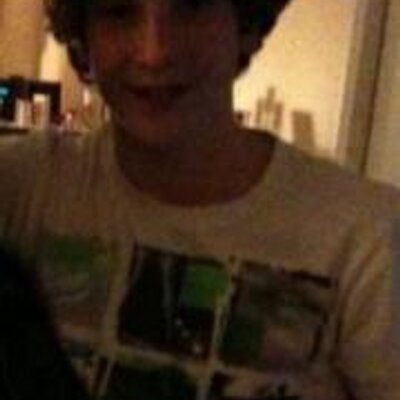 Re: The Endless Storyline
---
"My master Chris Jericho has created me and sent me to destroy you." said Heel John Cena.

Face John Cena began to smile and look around as if the whole thing was hilarious, but the smile quickly faded as Heel John Cena began stabbing Face John Cena in the throat repeatedly.

Soon, Face John Cena's head was hanging onto to its neck by just a few stringy tendons. Before Heel John Cena struck the final blow and completely separated the head from the neck, he reached out and turned Face John Cena's lolloping head toward him and gazed deep into his eyes. It was only then that Face John Cena noticed there was something different about Heel John Cena's eyes. They looked more like... someone else's eyes...

At that moment, Heel John Cena grabbed the top of his own head and began to pull. The facial features of Heel John Cena began to fold and scrunch up as the rubber mask was wrenched from the head.

"Yes," said the man formerly known as Heel John Cena. "It is I, Chris Jericho! HAHAHAHAHAHAHAHA!"

As the maniacal laughter rang out, punctuated only by the dull thuds of Jericho kicking Face John Cena's now decapitated head around the room like a football, the sun began to rise and with it a new dawn, a new day, a new world without John Cena.

Then there was a sudden knock at the door...
---
Re: The Endless Storyline
---
Jericho answered the door, curious to discover who it was that disturbed his triumphant kicking about of John Cena's head. His mouth dropped open as he drew wide the door to reveal yet another John Cena standing before him, goofy smile still in tact.

"That's right, Y2J, I cloned myself and now I will finally destroy you." said John Cena, grinning like a goon.

"I don't think so." said Jericho, as he picked up the severed head of Face John Cena and swung it violently toward the Clone John Cena's face.

Clone John Cena collapsed to the floor as Jericho beat him with his own head. Jericho didn't stop smashing Face John Cena's head against Clone John Cena's face until it was nothing but mush.

Finally, Jericho relented and sat down between the two headless bodies of John Cena. Just as he rested his head against the wall and began to smile once again, there came a tapping sound from the window...
---
Re: The Endless Storyline
---
and THE NEXUS jumped Chris Jericho. Then Teddy Long came out and made a match between Otunga and Gabriel and Jericho and Orton for SMACKDOWN at 8/7c...
---
Moron
Join Date: Nov 2011
Posts: 4,096
Points: 0
Re: The Endless Storyline
---
coming up next though

THE RETURN OF THE SHOCK MASTER MOTHER F***ERS!!
Posting Rules

You may not post new threads

You may not post replies

You may not post attachments

You may not edit your posts

---

HTML code is Off

---