Heel Turn on James Ellsworth
Join Date: Feb 2013
Location: The Lonesome Crowded West
Posts: 2,210
Points: 9
Quote:
Originally Posted by
The Rock Obama
View Post
grave of the fireflies for sure. I would not recommend that movie to those who have lost siblings
God damn you for reminding me of that movie. That movie and Barefoot Gen man.......
Sent from
Verticalsports.com Free App
---
Quote:
Listen son, you need a lesson in quality over quantity. Look at pagi's post count to join date, then look at yours. When pagi makes a post, everyone knows it will be big. It's kind of like a Rock appearance. In a lot of ways, pagi is the Rock of this board. You on the other hand, are more like the Funaki of this board.
Asking JAMES ELLSWORTH for Wrestling Advice
Join Date: Sep 2013
Location: New York
Posts: 381
Points: 48
Re: Tearjerker Films.
---
The Lion King
---


Favorites:
Cm Punk
The Undertaker
Randy Orton
Seth Rollins
HBK
Chris Jericho
Stone Cold Steve Austin
AJ Lee...
These days I find beauty as depressing as years beyond my time.
Join Date: Dec 2008
Location: Los Angeles
Posts: 13,581
Points: 1,184
Re: Tearjerker Films.
---
Man on Fire had me
Also the first 15 min of UP
---
MVP
Re: Tearjerker Films.
---
Quote:
Didn't cry watching it but can understand how someone would. It was legitimately depressing. If the guy hadn't survived, that would have been an immense downer. Watched it with my mates a couple of months back, they thought the same thing tbh.

Anyway, E.T. I was a kid when I watched it but that's the last movie which made me cry. Can't remember any others tbh.
what got me was when he told his dad he loved him
---
Re: Tearjerker Films.
---
Nobody Knows
Seriously the most depressing ending of all time. I'm pretty sure it's on Netflix if you want your heart torn out.
---
Quote:
I nearly cry at a lot of films at parts that aren't even sad, I've no idea why.

Gran Torino, Armageddon etc are good shouts
Nobody will ever beat me for random crying. I cried during 3 min in of The Karate Kid movie with Jaden Smith when they were moving to China......
whoops
Sent from
Verticalsports.com Free App
---
Re: Tearjerker Films.
---
Lol
Other than a few already mentioned- like Grave of the Fireflies, the 1st 15 minutes of Up, The Boy in the Striped Pajamas, I'd have to add Million Dollar Baby. Gets me everytime
---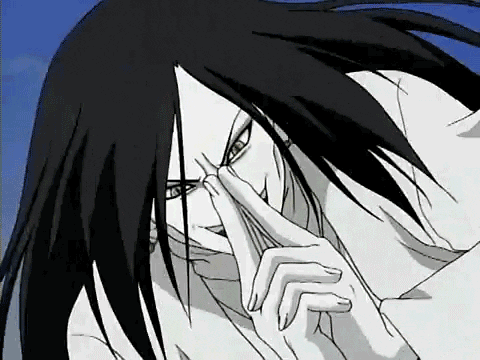 Sannin no Snake
ROLLINS | STYLES | NAKAMURA | CESARO | AMERICAN ALPHA
ZAYN | ASUKA | OWENS | JOE | LYNCH
OKADA | SHIBATA | TANAHASHI | OMEGA | IBUSHI
PENTAGON JR | MIL MUERTES | KING CUERNO | JOHNNY MUNDO | JACK EVANS
Regularly Beating Up James Ellsworth
Join Date: Dec 2012
Location: Tralfamadore
Posts: 3,230
Points: 201
Re: Tearjerker Films.
---
The Deer Hunter (1978)
Paris, Texas (1984)
---
Re: Tearjerker Films.
---
Hachiko, The Sea Inside Me, Love Exposure.
---
ALL THE DUCKS ARE SWIMMING IN THE WATER
Join Date: Sep 2011
Location: Das it, Maine
Posts: 8,809
Points: 5,819
Re: Tearjerker Films.
---
My Dog Skip
---
---
Last edited by Green Light; 09-09-2013 at

04:45 AM

.
Posting Rules

You may not post new threads

You may not post replies

You may not post attachments

You may not edit your posts

---

HTML code is Off

---