Moron
Join Date: May 2013
Posts: 414
Points: 0
Re: General Movie Discussion Part III
---
Quote:
I can do the same question for Badlands no?

In fact is difficult to defend the first film, like the best, for a filmmaker that keeps evolving in his style like Malick has do (with the exception of To the Wonder). Even more, Badlands with all the cool stuff in the movie seems for moments a try to be the american Godard (and i love the thing)

But in The New World there is a way of looking at things that is exposed throught the story, this constant idea (that is also in The thin red line) about the man going back to the nature and formally the movie is like dynamite to reinforce this
Not totally sure of what you're trying to say but I disagree completely with Badlands being a sort of americanised Godard film. Apart from being centered on a male/female couple I don't know what else is there to compare in all honesty. Godard's films are always about cinema itself and it's relation to history and society and this film is almost the complete opposite. There's nothing self-referential nor does he quote anything in film history and the film doesn't have any political overtones (at least that I'm aware of). This film is Malick at his best, at his most truthful self, dealing with the american landscape ("the man going back to nature" theme), american culture of violence and america's fascination with pop-culture icons while at the same time raising important questions about the origins of violence and the family concept. Sissy Spacek is fantastic in this film as is Martin Sheen. This may be my own personal opinion but all these themes and characteristics of Malick's work become more and more diluted in his subsequent films. Badlands is Malick at his purest and densest and it's simply glorious. Maybe that's why he stopped making films for like 20 years, he knew he would never be able to do something this good again.
Re: General Movie Discussion Part III
---
Your're right about the Godard themes that it isn't there but there are other things that you can recognize in the movie being post-classical in the same breath as Breathless (pun unintended) and the first Godard movies

- The couple that retreate to the nature like in Pierrot Le Fou
- The use of the meta-narrative structure to deconstruct genre
- The idea of distance between us and the Characthers (even if this is a characteristic of post-classical cinema in general)
- the opposition man/woman you named

i'm not trying to say that Badlands is "all Godardian" when is not, but for moments it seems a film of man that is between Arthur Penn intentions of reproduce the French new wave on America and the man with his own ideas. There is a lot of things that are genuine and great about Badlands but in some moments it's a lot of references to modern cinema more than a man being his own.

Which also shows why evolution, if not always great, can be impressive. The man from The New World (and to a lesser extent The Tree of Life) is a most concious and interesting man, because is being finally himself.
---
Last edited by asdf0501; 06-16-2013 at

07:41 PM

.
Hot Dreams!
Join Date: Aug 2011
Location: My giant Igloo with built-in Wi-Fi
Posts: 4,084
Points: 731
Re: General Movie Discussion Part III
---
Quote:
No, you're not alone.



How is that film superior to Badlands?

I know that it's sincere on Malick's part but producers and marketers take advantage of it for promotional purposes, just like Thomas Pynchon's stuff. Malick is extremely overhyped and there was absolutely nothing profound in either The Thin Red Line or The Tree of Life. Haven't watched To The Wonder but judging by the reviews I've read it's more of the same, only worse which means it's getting harder and harder to disguise his "poetic", pseudo-philosophical bullshit.
I don't see this quite the same way. Seems like Malick was making an introspection flick with Tree of Life, being aware that he doesn't know the answers to life's ambiguity, and that the scenes are meant to evoke the viewer's own interpretation of the imagery on screen. The basis of Tree of Life is almost an aknowledgment of Brahman, an embrace of nature, sequential events meant to underline the fact that we are part of a phenomena far beyond our comprehension. In that it's almost an ego-quelling emotional journey depending on how you go into it, and the Director's personal interpretation being almost inconsequential.
Godfrey Reggio did that with
Koyaanisqatsi
in the 80's, though Malick's thing is a bit more contemporary and aimed at a broader audience. He also seems to inject some of his own personal experiences while hitting on dogmatic themes like the existance of God (though could be metaphorical) and the Dinosaurs age, so with that I can see where one would write it off as pseudo-philosophical wank. You can't make a movie like this without bordering on some form of pretension, but I think the movie was much more of a visual abstraction than say; Linklater's
Waking Life
where the Director read a few books and made an attempt to educate his audience through random anecdotes in a rotoscoped dream sequence. Tree of Life sortof distinguishes itself from the movies before it by introducing a human narrative with the O'Briens, that's obviously a problem to some but also helps others relate to the movie on a more intimate level. For what Malick tried to accomplish, I think he did it well.
Can't speak on his last flick since I didn't see it. Don't really care for Malick's work personally, but I like the direction he's taken even if it's been done better elsewhere imo.
Re: General Movie Discussion Part III
---
Quote:


Coens are easily in the top 25 greatest American filmmakers of all time.
This let me thinking for a bit today. So i came with a list (yes, i'm bored)
1- John Ford
2- Howard Hawks
3- Raoul Walsh
4- Orson Welles
5- D. W. Griffith
6- Nicholas Ray
7- Buster Keaton
8- Leo McCarey
9- George Cukor
10- John Cassavetes
11- Anthony Mann
12- Jacques Tourneur
13- Billy Wilder
14- Samuel Fuller
15- Martin Scorsese
16- Sam Peckinpah
17- Clint Eastwood
18- John Carpenter
19- Nathaniel Dorsky
20- Abel Ferrara
21- Blake Edwards
22- Francis Ford Coppola
23- Brian de Palma
24- Robert Aldrich
25- David Lynch
Obviously, only american born people, if we include people who isn't american but made the majority of their carrers there, the lisr will be pretty different with names like Chaplin, Lang or Hitchcock
Re: General Movie Discussion Part III
---
asdf, do you hate Kubrick?
Hunter of Invisible Game
Join Date: Jul 2006
Location: highway jammed with broken heroes on a last chance power drive
Posts: 37,904
Points: 15,751
Re: General Movie Discussion Part III
---
24 was enough
---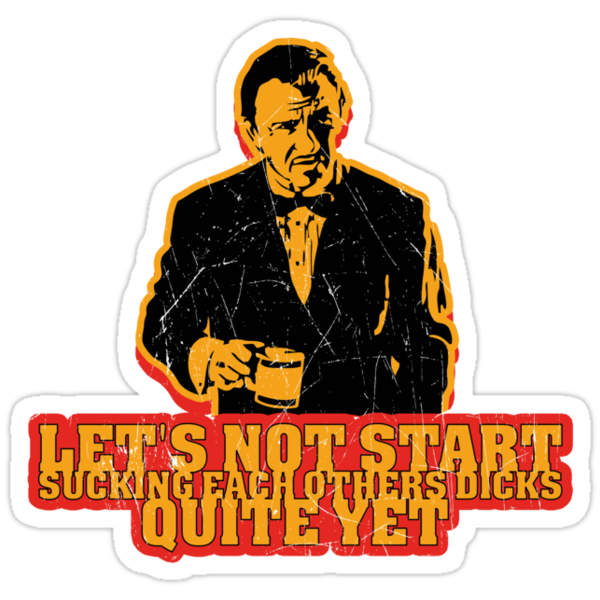 Re: General Movie Discussion Part III
---
Oh and agreed with blarg. Looking at that list, Coens make the top 25 easily.
Re: General Movie Discussion Part III
---
Nop. I completely forget him being honest
But he will be in a place between the 20 and the 30, i believe he should be in this list but at the same time i'm not sure if i rate him better than Lynch and Aldrich, for sure i don't find him better than De Palma
Re: General Movie Discussion Part III
---
Yeah ok lol, was just unsure if you didn't like him or just forgot him. He should definitely be there. Mileage varies where he's placed.
Hunter of Invisible Game
Join Date: Jul 2006
Location: highway jammed with broken heroes on a last chance power drive
Posts: 37,904
Points: 15,751
Re: General Movie Discussion Part III
---
Bay > Lynch

suck it.

Both make incoherent shit but at least Bay's movies have shit blowing up.
---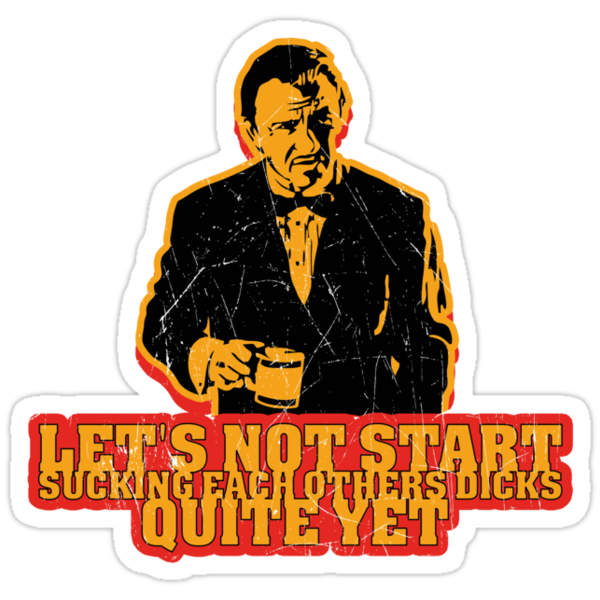 Posting Rules

You may not post new threads

You may not post replies

You may not post attachments

You may not edit your posts

---

HTML code is Off

---