Tag Teaming With James Ellsworth
Join Date: May 2009
Posts: 1,846
Points: 697
Re: Live action superhero shows
---
Quote:
Incredible Hulk
The Flash
Batman
Smallville
Birds of Prey
Blade
Lois and Clark
Swamp Thing
the flash theme was awesome, and the intro to swap thing used to scare lil kids i loved it
---
dinner

as i look around the room.
wheres the butter
wheres the butter........

its a shameful thing! lobster head
a hairless thing, from the sea!
you wear your skin like a shell, too many limes, too many limes
ooooooooooooooh. oooooooooooooh

these words are true, and i'll make you believe
ooooooooh, ohhhhhhhhh
yeah, i would turn up the over and watch it begin to boil.

oooooooooooh, oooooooohh
and you wear that ginger well
you souless piece of food
Re: Live action superhero shows
---
Quote:
Originally Posted by
96powerstroker
View Post
Anyone ever seen shazam or wonder women or the flash series
I remember watching Shazam as a kid. At my grandparent's house. I also remember them having a Winnebago toy that I would play with when the show was on. Of course Wonder Woman would not be missed either. The older I got, the more I appreciated Linda Carter.
Also around that time was The 6 Million Dollar Man. There was also a live action Spider-Man tv show, which was awful, but hey, it was Spider-Man, and he was my favorite.
Batman with Adam West is the GOAT live action superhero show. And Yvonne Craig as Batgirl...
Later on I watched The Greatest American Hero. I remember there also being a show based on a similiar premise to X-Men, but I cannot recall what the name of the show was. I do remember it didn't last long.
Yeah, I consider Alphas to be a superhero show. Was sad to see that go off the air. I really liked that show, and I thought it was pretty well written.
---
Re: Live action superhero shows
---
The Tick
---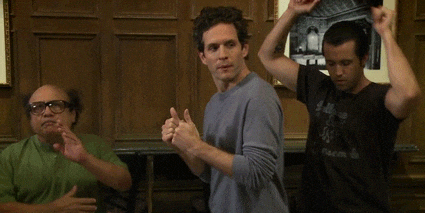 Re: Live action superhero shows
---
Does Power Rangers count?
But, Ive seen most of the first season of Arrow and I thought it was pretty decent....
---
....Dario Cueto Is My Homeboy....
If u over look some of the campyness of batman the first season at least was pretty well written
---
The Best
The Undertaker
Ric Flair
Ultimate Warrior R.I.P
Hulk Hogan
Stone Cold
Re: Live action superhero shows
---
Smallville
Arrow
Heroes
Mighty Morphin Power Rangers (I'm counting it because they wear costumes and constantly save Angel Grove)
Birds Of Prey
Alphas

Noit sure if these count either but you can had Buffy/Angel to the list as well.
Re: Live action superhero shows
---
Batman '66
Kinda Smallville and Lois and Clark

a few other shows have interested me. Mainly Arrow.
---
Matt Cross Wanted Dead Not Alive.
National Wrestling Federation: The Investment
Can NBC's new stake in wrestling survive?
http://www.wrestlingforum.com/booker...nvestment.html
Re: Live action superhero shows
---
Quote:
The Tick
Can't believe I forgot about The Tick!
---
Moron
Join Date: Apr 2011
Location: US
Posts: 10,995
Points: 0
Re: Live action superhero shows
---
The adventures of Lois & Clark
Beetle Borgs
Monday Night Raw (John Cena, duh)
Power Rangers (if that counts)


Heroes doesn't count; a bunch of whiny fags who can fly and have incomplete story lines aren't super heroes.
I was thinking anything dc / marvel live action but ill count anything but wrestling as it not meant to be that way
---
The Best
The Undertaker
Ric Flair
Ultimate Warrior R.I.P
Hulk Hogan
Stone Cold
Posting Rules

You may not post new threads

You may not post replies

You may not post attachments

You may not edit your posts

---

HTML code is Off

---