View Poll Results

: Current favorite prime time station

ABC
2
9.09%
CBS
6
27.27%
FOX
6
27.27%
NBC
8
36.36%
Voters: 22. You may not vote on this poll
ABC, CBS, FOX, or NBC?
---
Which of these four do you think is currently the best prime time TV station? Here some of the shows that are currently airing.

ABC
Grey's Anatomy
Castle
Once Upon a Time
Nashville
Jimmy Kimmel Live!
Good Morning America
20/20
Dancing with the Stars
The Bachelor
Modern Family
The Middle

CBS
CSI
Elementry
Vegas
Hawaii Five-O
NCIS
The Price is Right
Late Show with David Letterman
The Late Late Night Show with Craig Ferguson
Big Brother
The Amazing Race
Survivor
Undercover Boss
Two and a Half Men
Big Bang Theory
How I Met Your Mother
Two Broke Girls

FOX
Family Guy
The Simpsons
The Cleveland Show
Bones
Glee
The Following
American Idol
The X Factor
Raising Hope
The Mindy Project
New Girl

NBC
Smash
Grimm
Revolution
Late Night with Jimmy Fallon
The Tonight Show with Jay Leno
Saturday Night Live
America's Got Talent
The Apprentice
The Biggest Loser
The Voice
America Ninja Warrior
The Office
Parks and Recreation
Community
1600 Penn
30 Rock
Up All Night
Go On
---
What we've got here is failure to communicate
Join Date: Jan 2012
Location: Aiea, Hawai'i
Posts: 5,768
Points: 3,505
Re: ABC, CBS, FOX, or NBC?
---
E: None of the above.

Seriously... the big 4 suck ass. All the best shows are on cable. Breaking Bad. Sons of Anarchy. The Walking Dead. Just to name 3.
---
Re: ABC, CBS, FOX, or NBC?
---
I only watch New Girl and The Simpsons every now and then but Fox isn't any better than the other channels. CBS would probably be my least favorite because of Two and A Half Men and Big Bang Theory which are 2 overrated shows that aren't as funny as people think.
---
Thank you Edge.
Chris Jericho, The Shield, CM Punk, Fandango, Daniel Bryan, Primetime Players, Zack Ryder, Dolph Ziggler, The Miz, Alex Riley
Christian, Mark Henry, Damien Sandow, Randy Orton, Cody Rhodes, Kaitlyn, AJ
TNA: Mr. Anderson, Madison Rayne, Velvet Sky, Samoa Joe, Austin Aries, Kazarian & Daniels
Hunter of Invisible Game
Join Date: Jul 2006
Location: highway jammed with broken heroes on a last chance power drive
Posts: 37,904
Points: 15,751
Re: ABC, CBS, FOX, or NBC?
---
Obviously people think they are funny thus they are widely watched.
I guess i'd say CBS out of those lists but I pretty much only watch one show on each channel. Most of the stuff I watch is on Cable networks.
---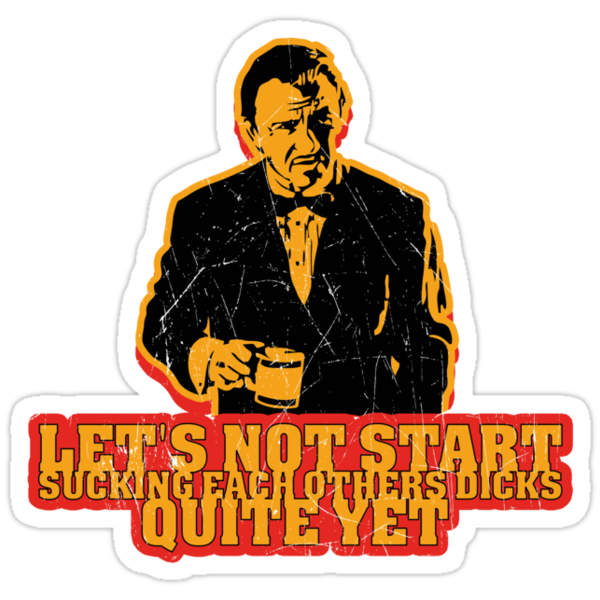 Re: ABC, CBS, FOX, or NBC?
---
Out of the four, ABC. I like their Wednesday comedy line-up. I love every single one of them. I don't watch Nashville but I've heard good things about it. They've got Thursday on lock with Scandal, and Sunday with Revenge and Once Upon A Time. They're great. Although my actual favorite channel is the USA network.
---
Sig Credit: Bubba-3D
Re: ABC, CBS, FOX, or NBC?
---
AMC and FX
Of those four, ABC and Fox have NOTHING I like. Fox used to have House, at least.
CBS and NBC have quite a few shows between them. From CBS I used to watch all the cop procedurals like CSI and Criminal Minds and Cold Case (RIP) but its been years since I watched those regularly. I love David Letterman and Craig Ferguson. Also still watch HIMYM and Big Bang Theory.
NBC's show are probably better overall though. 30 Rock (RIP), The Office, Parks & Rec, and Community are all better shows than the CBS programs I mentioned. So, probably NBC.
But again, AMC (Walking Dead, Breaking Bad, Mad Men) and FX (Justified, Archer, Wilfred, Louie) are the best.
---
Re: ABC, CBS, FOX, or NBC?
---
Didn't even realize I only watch stuff on NBC these days.

Like others have said, HBO, Showtime, AMC, and FX are where it's at. Shit I'd put Justified and The Walking Dead up against almost anything Showtime produces. Breaking Bad is easily better than anything they do too.
---
These days I find beauty as depressing as years beyond my time.
Join Date: Dec 2008
Location: Los Angeles
Posts: 13,600
Points: 1,244
Re: ABC, CBS, FOX, or NBC?
---
Most of those shows listed have been canceled.
---
MVP
Die Neon Czarina
Join Date: Apr 2006
Location: Life in the vivid dream.
Posts: 40,199
Points: 22,106
Re: ABC, CBS, FOX, or NBC?
---
NBC.

The last place notion boggles my mind for them when everything on FOX is rather trashy.
---
You suck the blood of the afflicted.
Those lacking imagination take refuge in reality.
Re: ABC, CBS, FOX, or NBC?
---
The only thing worth watching on Fox is NATIONAL FOOTBALL LEAGUE.
---
Posting Rules

You may not post new threads

You may not post replies

You may not post attachments

You may not edit your posts

---

HTML code is Off

---