Re: TV shows you have gone off?
---
CSI: After Warrick was killed off and Sarah left the show just seemed to become real blah.

Prison Break: After season 3 I really lost interest and started the fourth season but never finished it.

Nip/Tuck: As was mentioned after the Carver reveal they just tried to push boundries too much and eventually failed miserably.

Merlin: Loved this show and the first season but just lost track when it was cancelled by NBC and re-started on SYFY
---
Quote:
Lex is too lazy for sarcasm.
Quote:
Originally Posted by Blank
Just to make sure everyone knows:
Lex > 95% of people here, bad grammar or not. He is one of the better promoers I've seen, regardless of how shite his typing is. Respect him. The Cory has spoken.
Trying to Impress Vince McMahon
Join Date: Apr 2011
Location: St. Louis Park, MN
Posts: 6,360
Points: 896
Re: TV shows you have gone off?
---
Surprised about Homeland. Since only 2 seasons and it starts slow, but builds.

But for me:
Simpsons
Xena- when they went to IndoChina and started doing ki attacks I tuned out.
---
Call Kenny Loggins. Cause you're in the Danger Zone.
Tag Teaming With James Ellsworth
Join Date: Jun 2012
Posts: 1,813
Points: 1,667
Re: TV shows you have gone off?
---
The Simpsons - Should of called it a day after its 10th season, now it's nothing but garbage

Family Guy - That a type of show which has a shell life, it should of stayed ended in 2002 for it to be all time great like King of the Hill did ending round the right time but they carry on to this day sadly

Big Brother - Despite what people say, I actually liked the show back when it was on Channel 4 cause they made it its own genre & appeal to everyone with age/raced mix housemates & they called it on the right time to end the show, but Channel 5 brought it back after a year & fucked everything up making it a teen garbage show with the likes of TOWIE, Georgie Shore, Made in Chlesea etc

Lost - First 4 seasons were brilliant thought it did suck a bit in the last 2 seasons compared to the previous ones, it was still a good show..... Until the stupid smack in the face shame ending to the show which made the entire show completely pointless

The X Factor - Good when it was Leona Lewis & still had Sharon Osbourne on the judging panel, when Cheryl & Danni joined, the show began to fail & turn in to a complete joke with the likes of Jedward & Rylan

Britians got Talent - same as above sucked since Peris left, sucks that Amanda is still judging the show even though she is no one, same for the new judges with Simon
Re: TV shows you have gone off?
---
Jersey shore after they went to italy and Situation started becoming a major creeper.
---
Moron
Join Date: Dec 2011
Posts: 1,111
Points: 0
Re: TV shows you have gone off?
---
I have given up on Raw, don't even remember the last time i watched a episode!
Tag Teaming With James Ellsworth
Join Date: Dec 2012
Location: Among friends in the local mental ward...
Posts: 1,600
Points: 63
Re: TV shows you have gone off?
---
As mentioned:

Family Guy - it's just side gag stuff now

South Park - stopped being funny seasons ago

The Simpsons - ditto

CSI - Warrick's demise

All That - that mid 2000-2005 cast was awful. I may have been amused a few times but it ruined what was once a great show

Ghost Hunters - I used to think the show was real (yeah, yeah), but a recent halloween special showed Grant blatantly fiddling with his jacket string and trying to brainwash people into believing something grabbbed him by his collar

Family Matters - or "the Steve Urkel show" as it became
Hunter of Invisible Game
Join Date: Jul 2006
Location: highway jammed with broken heroes on a last chance power drive
Posts: 37,904
Points: 15,751
Re: TV shows you have gone off?
---
Quote:
Family Guy would be top, followed by Dexter, House (didn't finish season 7/start 8). I stop/start South Park very often, as in I don't watch it episode by episode like I used to. Got bored of Always Sunny in Philly. Thats about it.
This is ironically pretty much my list too.
House went from being my favorite show on TV to "who the fuck cares" in like 9 months. Don't know why, just completely lost interest after season 5 or 6, whichever one ended with him being institutionalized.
Dexter flat out has gotten bad.
Heroes was only good for one and a half seasons. Never bothered to finish it.
I've kinda grown out of the humor of South Park & Family Guy (well FG has kinda sucked for a few years now anyways) I rarely remember to watch Philly anymore either.
Monk was another show not on the list that I was a big fan of but lost my interest at the end. I watched the Finale and the episode Sharona came back in the last season but otherwise I don't think I watched anything past series 6 (Replacing Sharona with Natalie in season 4 didn't really help matters either) At least I might go back and finish this at some point.
---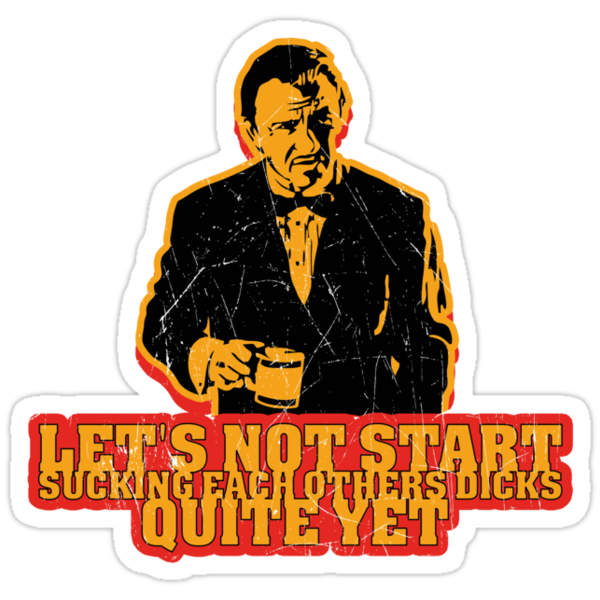 Re: TV shows you have gone off?
---
saturday night live has been absolute shit for over a decade now.

Conan O'brien was original, witty, and funny when I was 15, he's just sad now.

When the original power rangers came out it was an event. Every kid I knew watched that first version. It has gotten worse and worse and worse and worse since. How there's still a version on air is beyond me.

Smallville. It was a show about superman, I had high hopes. Far far too high.
---
Re: TV shows you have gone off?
---
Raw: Haven't watched regularly since 2009 and what I have seen and herd about the show, Im glad.
The Simpsons: Just end already. The show is a parody of what it was.
Family Guy: Blah blah, Liberals are the superior people, blah blah, cut away gag blah blah, dark humor blah
Charmed: Stopped after season 5 when everyone became a whiny bitch
iCarly: Yes I watched it, until season 3 when I started to get really bad
Quote:

Merlin: Loved this show and the first season but just lost track when it was cancelled by NBC and re-started on SYFY
Your better off. After season 2, the show got bad.
---
Harem List
1. Sara Jean Underwood
2. Aly Michalka
3. Ana Cheri
4. Alexandra Daddario
5. Kate Upton
6. Jessica Nigri
7. Charlotte McKinney
8. Abigail Ratchford
9. Tianna Gregory
10. Zienna Eve

Tag Teaming With James Ellsworth
Join Date: Mar 2004
Posts: 1,698
Points: 206
Re: TV shows you have gone off?
---
I usually try my best to stick with shows even if they start to suck, must recently How I Met Your Mother has been terrible for the past like 3 or 4 seasons but i stick with it just because i know its close to the end game....\

Like someone else said Heroes was only good for the 1st and 2nd season but i blame the writers strike for that because season 2 was supposed to be a 23 episode season with a specific game plan but because of the writings strike they had to cut it to a 12 episode season and went a completely different way with the story....I stuck with it through season 3 mainly because of the Sylar character and I watched Season 4 because T-Bags from Prison Break was in it and I wanted to see what they would do with him....overall the series ending was a good cliffhanger....

Family Guy i just couldnt bare to watch any more when it got to the put where they would show actual clips of concerts as time fillers, it just showed really lazy writing their part....
Posting Rules

You may not post new threads

You may not post replies

You may not post attachments

You may not edit your posts

---

HTML code is Off

---