Die Neon Czarina
Join Date: Apr 2006
Location: Life in the vivid dream.
Posts: 40,332
Points: 22,548
Re: General Movie Discussion Part II
---
Quote:
Hitman is okay. Its got a couple things going for it though.

Olyphant (but Bald) killing guys with swords
T-Bag as a Russian baddie
DESMOND FROM LOST ON COKE (for like 8 minutes)
and Olga Kurylenko's tits.

Its nothing special or anything, but it was better than the average VG flick IMO.

Haven't seen Max Payne.
COKE & tits. Sounds like I should check it out.
Max Payne...watch it when you're drunk. You might laugh the entire way. Or blow your brains out. Either or.
---
You suck the blood of the afflicted.
Those lacking imagination take refuge in reality.
Re: General Movie Discussion Part II
---
Quote:
Did Mark Wahlberg act like he was out of breath for half the movie?
Don't remember. I can't compare it to the game since I never played that series, I can only grade it as a movie. It was too confusing, to overly stylized (it looked like a Sin City rip-off half the time) and had mediocre acting.
---
Harem List
1. Sara Jean Underwood
2. Aly Michalka
3. Ana Cheri
4. Alexandra Daddario
5. Kate Upton
6. Jessica Nigri
7. Charlotte McKinney
8. Abigail Ratchford
9. Tianna Gregory
10. Zienna Eve

Hunter of Invisible Game
Join Date: Jul 2006
Location: highway jammed with broken heroes on a last chance power drive
Posts: 37,904
Points: 15,751
Re: General Movie Discussion Part II
---
I just said that because I watched something and they were making fun of the way Mark Wahlberg acts and I never noticed he does that "urgent, out of breath, whining" delivery of his lines until I heard the joke and I find it funny.

I generally like most of the stuff Wahlberg has been in though.

Gonna watch WHITE COPS CAN'T JUMP (BUT THEY CAN BEAT BLACK MEN WITH A CLUB) aka Rampart with Woody Harrelson now.
---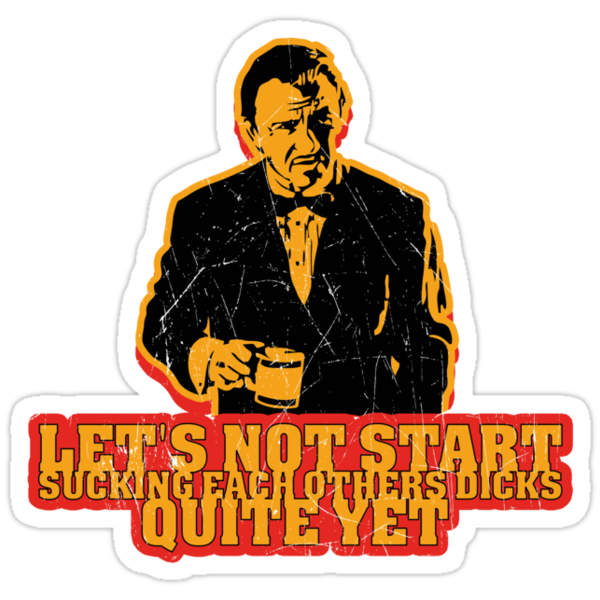 Die Neon Czarina
Join Date: Apr 2006
Location: Life in the vivid dream.
Posts: 40,332
Points: 22,548
Re: General Movie Discussion Part II
---
The random incorporation of demons via a drug was enough for me to claim it sucked. They based the Max Payne character's focus on the death of his sister instead of his family. It didn't even feel like it was close to the game. And apparently Mila Kunis was in it too. lolz. I don't even remember seeing that troll in it. Good. Olga had a little scene at least. Too bad she wasn't in it more.

I'll stick with Boogie Nights for a Marky Mark flick.
---
You suck the blood of the afflicted.
Those lacking imagination take refuge in reality.
Hunter of Invisible Game
Join Date: Jul 2006
Location: highway jammed with broken heroes on a last chance power drive
Posts: 37,904
Points: 15,751
Re: General Movie Discussion Part II
---
Shane from Walking Dead being a prick in Rampart too.

Excellent. I love to not like that guy.
---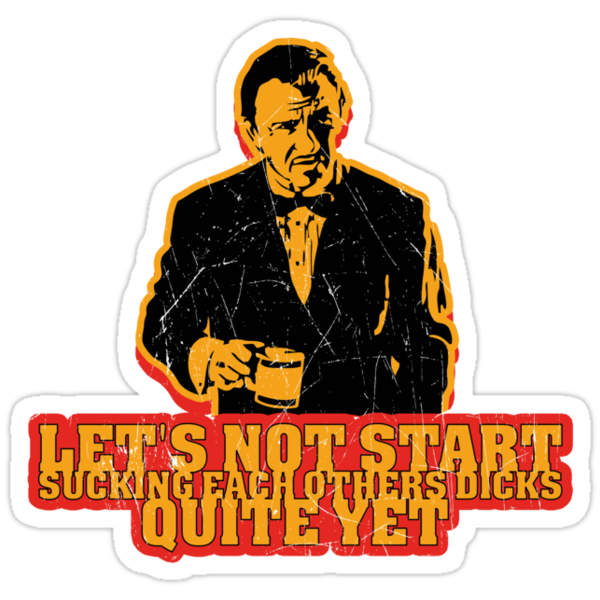 Re: General Movie Discussion Part II
---
Quote:
I'm still waiting to see A Boy and His Dog. Why haven't you produced this greatness for me to see yet.
I'm not even sure Harlan Ellison is still alive or if he owns the rights this still. If he is and he does I'll ask him if I can make it. He'll say yes I'm sure.
This movie needs to made again.
---
Re: General Movie Discussion Part II
---
Starting about 6 or 7 weeks ago, I have been watching a large number of films to get me into the spirit of Halloween and prepare for my current string of videos. Since I started, I ended up watching 30 films!! Shit.

Anyways, I am going to post my thoughts on all 30 of them. I'll spread out the posts and list the films chronologically.

Phantom of the Opera (1925)
This is the silent movie version made by Universal with Lon Chaney in the starring role. Watching silent films in this day and age is hard, and I understand that going in. It is impossible to lose focus on the film or you will be lost. Watching a film without the the luxuary of spoken dialogue or matching audio of any kind is tricky, but that said, there is still entertainment to be found in a movie like this.

First of all, I love the sets. For the 1920s, they are very ambitious and spectacular, especially The Phantom's lair. That is where some of the more memorable silent films (like Nosferatu) shine is in visual aspects. Chaney's make up as The Phantom is one of the great early movie monster designs of the period (he was the Man of a 1000 Faces afterall!) and the story is fun to follow. Also, to date, this is still the most faithful adaptation of The Phantom of the Opera that I have ever seen. It is an interesting piece of cinema history and fun to watch.

Dracula (1931)
This is a classic and one of the most influential horror films of all time. The imagery and atmosphere of this film has been mimicked many times since and served as a foundation for what would come decades later. I said in my Dracula video that Lugosi was my favorite performance for the character and I stand by that. The way he carried himself both as a member of society and the beast like vampire are just great and serve for a great backbone to the film. But it isn't Lugosi. I think Dwight Frye's Renfield is by far the best version of that character. He is very creepy and carries the film when Dracula is not on screen.

The film does have some flaws. There are story holes that aren't appropriately resolved, the bat puppets are pretty laughable, alot of great visuals like Dracula as a wolf are not provided but rather described due to limitations of film making at the time, and the ending is a bit of an anti climax by today's standards. However, the classic nature of the film, its dark atmosphere, great settings, & the history setting performance of Lugosi are enough to make this film a joy to watch.

Frankenstein (1931)
The movie bears little resemblance to the Mary Shelley novel of the same name beyond the premise. However, much like Dracula, it was a benchmark film that would serve to influence the horror genre for decades. What is featured in this movie that I actually prefer to the book is that we get to see the whole process of how this creature is created and brought to life, which provides some great laboratory sets and creepy cemetery settings.

I should also throw some praise towards Karloff's performance as The Monster. Great make up and look obviously, but the more childlike performance brought on here (as opposed to the more intelligent monster from the book) to me is a more tragic character that is a victim of circumstances beyond his control. And his conflict with his creator leads to a great climax. Now the iflm is very short (barely over an hour) and it feels rushed as a result, but other than that, it is a pure monster movie classic.

The Mummy (1932)
This is another out of the Universal Monster Classics. Unlike Dracula and Frankenstein which I have watched several times, this one I haven't seen since childhood, so I came into it this time around almost as a clean slate. Honestly, I am shocked at how much I didn't like it. Some many of the elements that make other Universal Monster movies great seem to be gone here. The movie is boring, at times the story is somewhat hard to follow, the romance between the main characters is so rushed and forced it makes Disney look more realistic (Frankenstein & Dracula benefited by focusing the romances on already established couples from the start).

The biggest flaw with the film is the fact that it just feels like a second rate Dracula. The movie even begins with Swan Lake. The actor who played Van Helsing is in it and in a very similar role, and the idea of the monster being a predator of the female lead is the basic plot as well. Unfortunately, NONE of it is done quite as well as Dracula so it just feels like an inferior cousin. The only major positive about the film is Karloff as the title monster. True, we don't see the bandaged Mummy for most of the movie (only in the first scene actually), but his facial expressions and strong presence at least makes him interesting to watch (for the Thundercats fans out there, you can definitely see where a lot of the inspiration for Mumm-Ra came). Unfortunately, the rest of the film falls flat, and it is easily the weakest of the Universal Monster films that I can recall. Next year, I'll watch The Invisible Man.

Bride of Frankenstein (1935)
We go from the worst to the one I think is the best. Bride of Frankenstein is a great film and I thinkt he crowning achievement of the classic Universarl Monster movies. It is ahead of its time, very creative, features some great characters, and tells a wonderful story that continues brilliantly from the original film. I love how the film took a plot point from the Shelley novel (The Monster's desire for Frankenstein to make him a mate) which was ommitted from the first movie and was able to tell an entirely different story around it. The Monster's story is even more tragic and sad than it was in the last film and Karloff once again captures him as a lost soul just trying to find companionship only to be shunned & hated at eveyr turn, with him being ill equipt to handle his problems (though now he is able to speak). Also, we have a great villain in the form of Dr. Pretorious to manipulate both Dr. Frankenstein and The Monster to do his bidding. He is very Satan like in his approach and I love it.

There are some minor problems like a VERY annoying character being featured in the early portions (thankfully her role is small), and there are some strange scenes with Frankenstein's wife that made me scratch my head. Overall though, this film is fantastic and to me is memorable, creative, emotional, and a classic.

Son of Frankenstein (1939)
You know, the Frankenstein films faired really well for Universal. They are probably the best string of monste rmovies of the early classics. Son proves to be yet another strong entry and continues the story well. Now, we have Basil Rathbone playing the title character continuing the work of his father with Ygor (played by Bela Lugosi) to revive the original monster. Watching the next generation of Frankenstein struggle with his family legacy is a great idea to drive the story. The Inspector also provides a nice foil for him as well as a good heroic character. Lugosi's Ygor is a fantastic character and a great companion to the hulking monster. Karloff plays the monster one last time though sadly without the same innocence or personality that he had before. He feels more like a generic monster this time around and is portrayed and written to be a tool for evil. It is actually the characters surrounding him that help drive the story. Ygor is particularly memorable in his sinister ways.

I was disappointed that they didn't write The Bride into the sequel. She is actually featured so little in her debut film that it would have been neat to see a continued presence in the sequels. Also, though I really like The Inspector, there is some unintentional humor with his handicap that is a bit distracting. However, most of the problems border on nitpicky. I rather enjoy this film and it makes a nice completion to the Karloff Frankestein Trilogy.

The Wolf Man (1941)
Lon Chaney Jr. follows in his dad footsteps by making a name for himself in the realm of movie monsters with this classic, The Wolf Man. I love this movie. It doesn't have some of the key elements you'd expect from a Werewolf film (Full Moons, full fledged transformation scene, etc.) but it was a great foundation for the monster type. What I love is how they portray the affliction of the curse of being a werewolf. Lon Chaney plays the role at first as very happy and fun loving. He is a charming and happy young man that is a bit of a ladies man too. Once he becomes a werewolf though, you really see what he's lost and his emotional & psychological torment. Supposedly, the original idea for the film was that you wouldn't see The Wolf Man until the end of the film to create the idea that the whole thing might be in the character's head. That would have been interesting, but less marketable as a film too. Well, the settings are nice creepy & foggy forests, the monster is great, and it is pure fun. What's not to like?

Arsenic & Old Lace (1944)
I don't even want to say what this movie is about because this comedy by director Frank Capra is just surprise after surprise. It is a fast paced and wild film that delivers loads of laughs and features a great cast carried by the lead Cary Grant and also has horror icon Peter Lorre as well. Without giving away too much, Grant's character discovers on Halloween night the true depths of insanity that runs in his family. If you haven't seen this movie, you are in for a treat. It is full of running gags, weird and funny characters, and a presentation that is entertaining yet perfectly fitting with the holiday. Even you will feel a little crazier after seeing this film!
There are players and then there are pieces
Join Date: Jan 2004
Location: Los Angeles is burning
Posts: 5,052
Points: 93
Re: General Movie Discussion Part II
---
I actually liked the remake of Friday the 13th. I liked that Jason ran after his victims and built traps for them. Another thing that was a plus was the top notch nudity, that normally isn't something I look for in a movie, but they totally brought.

AMC did a Friday the 13th marathon last week and a Halloween marathon this week. Needless to say my DVR has been filled with nothing but horror movies.
---
Re: General Movie Discussion Part II
---
The scene in TDKR when Bane breaks Batman might be one of my favorite scenes of all time. Right from "Lets not stand on ceremony here" on, that scene is amazing. Their fight is easily one of my favorite movie fights of all time, it was very raw to me and I loved that, especially when Batman let out a growl of frustration as Bane was climbing up the stairs. I thought they could have done a better job of the visual of Bane breaking him though, it looked weak imo and it was built up for almost 5 mins and I found it kind of anti-climatic.
Re: General Movie Discussion Part II
---
Quote:
When is the last time a Video Game was actually adapted into a watchable movie? Hitman?
No, because Hitman was shit!
Prince of Persia is probably the best from the past 5 years. But I honestly don't think there's any that can be classified as good.
Quote:
And apparently Mila Kunis was in it too. lolz. I don't even remember seeing that troll in it.
She was Mona Sax.
Posting Rules

You may not post new threads

You may not post replies

You may not post attachments

You may not edit your posts

---

HTML code is Off

---