Moron
Join Date: Apr 2011
Location: US
Posts: 10,995
Points: 0
Re: General Movie Discussion Part II
---
Quote:
Anna "never been in a good film" Farris will probably curse that one.
she did the voice of the girl in 'Cloudy with a chance of meatballs'? that was cute.
I don't think Movie 43 is going to be very good. I'm assuming there will be some funny parts, but it will be no better then the best scary movie or 'not another movie' types of film. It does have a good cast though.
Re: General Movie Discussion Part II
---
Movie 43 doesn't seem to be like those franchises which only rely on pop culture jokes so that is a big plus. It really wouldn't take much work to be better than the Scary Movie or pretty much any other recent parody franchises.
---
Re: General Movie Discussion Part II
---
Anna Faris was in May. She's been in a good movie before. And if we want to be more obscure, she was apparently in Lost in Translation and Brokeback Mountain...even if I don't remember her at all and she was probably background character.
---
As long as there's a Triforce, there will be a Zelda;
as long as there's a prosperous kingdom, there will be an evil bent on destroying it;
and as long as there's an oppressive force threatening Hyrule, there will be a boy...
in a green tunic, silver shield, and magic blade to stand against it.
Re: General Movie Discussion Part II
---
I remember her being in Lost in Translation, but didn't know she was in Brokeback Mountain.
---
Re: General Movie Discussion Part II
---
Anna Faris was brilliant in 'Lost in Translation'. She plays a famous actress that is based off of Cameron Diaz, and she does it so well it is almost creepy.

Sofia Coppola met Diaz once and found her personality to be utterly repulsive and based the character off of her.
---
Re: General Movie Discussion Part II
---
Been catching up with all my downloads over the last few days and ended up watching Rock of Ages, Safe House, Safe and Magic Mike. Kevin Nash was in 2 of those movies which was surprising.

Don't enjoy musicals all that much so Rock of Ages was pretty boring for me. With the focus being mainly on the music, the story didn't really have much going for it. The leads were pretty terrible and were just around to look good. Read reviews which said Tom Cruise was really good in this but whenever he was on screen I just felt like punching him. Overall, it was nothing great and I wouldn't recommend it.

Safe House was a very average action movie and Denzel Washington needs to stop making these kinds of movies now. He is just too old for this shit. He wasn't bad in it and was actually the best part of the movie but I wish he would just stick to making movies which are worthy of his talent now.

Safe was another nonsensical Jason Statham movie. Watch it if you enjoy him being superman and take down enemies without getting a scratch. I would avoid this if that isn't your taste.

I thought Magic Mike had a pretty good story. It just had terrible actors. Only Matthew McConaughey was any good. Casting Channing Tatum makes sense since I'm sure that attracted the female crowds to the movie, but I hope Soderbergh is done using him now. Terrible, terrible actor who plays every character he does the same way. The female lead was just as bad. Could have done a lot more with a better cast.

Glad to get all these out of the way so I can now watch Moonrise Kingdom, Hunger Games and a couple of more movies I am looking forward to watching.
---
Hunter of Invisible Game
Join Date: Jul 2006
Location: highway jammed with broken heroes on a last chance power drive
Posts: 37,904
Points: 15,751
Re: General Movie Discussion Part II
---
Tatum was in magic Mike because the movie was basically about his pre-actor life.

He can fuck off from the acting and go shake his ass for middle aged women for all I care. Hes awful.
---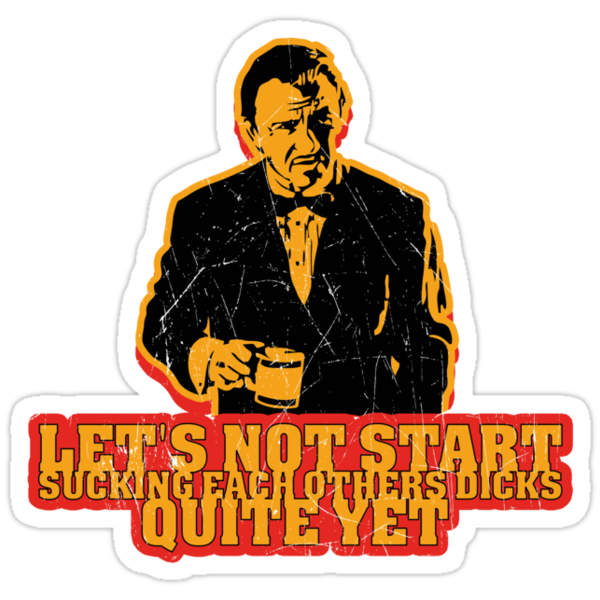 Re: General Movie Discussion Part II
---
I guess that is why he is one of the producers of the movie. I think a better actor could have done something with that script but Tatum has no range whatsoever. Guy shows no real emotion ever.
---
There are players and then there are pieces
Join Date: Jan 2004
Location: Los Angeles is burning
Posts: 5,052
Points: 93
Re: General Movie Discussion Part II
---
I will always have some respect for Channing Tatum because he was on an episode of Inside MMA with Bas Rutten and Anderson Silva and he had a legit conversation with them about Mauy Thai, BJJ, fighters footwork and other forms of fighting he learned.

Aside from that, I probably won't be seeing anything he stars in.
---
People incapable of guilt usually have a good time.
Join Date: Dec 2009
Location: Detroit
Posts: 3,715
Points: 2,059
Re: General Movie Discussion Part II
---
Quote:
Sinister has a 96% from RottenTomatoes, Argo the same. Taken 2 has like 8%. surprised at one of these, can you guess which one?
I can't wait till Sinister comes out in the US because the fucking Kane looking dude from the trailers/commercials has been legit freaking me out when I go to sleep. To fall asleep easily I have to be in complete darkness and yes, I'm really afraid of the dark.
---
Posting Rules

You may not post new threads

You may not post replies

You may not post attachments

You may not edit your posts

---

HTML code is Off

---