Romanticizing the new millenium
Join Date: Apr 2010
Location: Dunfermline, Scotland
Posts: 4,140
Points: 2,880
Re: General Movie Discussion Part II
---
(Originally posted to my FB, and seeing as how others are also sharing thoughts here, bear with me explaining a chunk of the movie to you like you've never heard of it.)

Got back a while ago from Looper.

Let me just start this off by saying that this movie is really not taking enough pride in the fact that it has a pretty damn original setting and synopsis.

So time travel has been invented thirty years into the future, and crime bosses are sending back dudes in time to be killed by hired assassins of the present day, thus easily disposing of bodies. They cut their contracts off by having said hired assassin kill their future self and enjoy the next 30 years of life to their fullest. But one dude doesn't want to kill his future self for a few split seconds, and he now has to kill his escaped older self while also on the run from the Mafia.

Now from the perspective of a Hollywood executive, what I just stated alone, is likely viewed as fucking gold. You have the perfect blend of science fiction, thriller, crime, and not only that, but throw in Robin from the Dark Knight Rises AND Bruce Willis? That's the kind of stuff that's green-lighted within mere moments.

And, for the most part, the first (probably) hour of this movie pulls shit off with ease. Everything is explained in an interestingly stylized fashion, the writing itself is fairly well done and the characters have a pretty good amount of depth; very few share similar traits and all have a different type of relatability that could potentially come in handy later on.

That is, assuming, there actually is a "later on".

Following the aforementioned first hour, the entire movie gets the impression its on the wrong bus, and quickly finds a different coach to board. We go from an almost grindhouse-esque Mafia film with an absolute army of characters to unload, to a slow-building Sixth Sense meets Cowboys vs. Aliens. Suddenly, a multitude of points from the premise gets scythed. The protagonist's, Joe, love interest is never mentioned again, his often-shown drug abuse problem is never brought up, the Mafia essentially takes a backseat for about half an hour, hell, even the idea of time-travel gets axed for a good 15 minutes. What these have been replaced with is a half-assed written, unnecessary family issue, concerning two only vaguely related characters known as Sara and Cid, that takes up an equally unnecessary amount of time within the movie.

This could be considered jumping the shark, if instead the Fonz accidentally smashed into the shark, killing it, and using its fucking corpse as a raft back towards land. By the time civilisation is in sight however, Fonz has already died of hunger, and floats lifelessly through the ocean.

Drearily cynical and drawn out analogies aside, the acting from this point on was inferior to beforehand; characters showing a single, lockjawed facial expression for fucking absurd amounts of time, the love story between Joe and Sara comes completely out of nowhere (that is to say, no buildup whatsoever), and they re-introduce a plot point regarding telekinesis in a few characters, that was brought up once at the beginning of the film, uninteresting and unimportant, that suddenly becomes the plot device that is now keeping everything moving. Occasionally, the movie cuts to Bruce Willis killing children, which is actually some pretty damn heartbreaking stuff when you see the amount of emotion he's overcome with afterwards, yet these are few and far between.

But really, those manly tears he sheds could well embody the mindset of myself as I saw what this movie had morphed itself into as a whole. I'm legitimately convinced that this was handled by two producers that really couldn't call compromise with what they envisioned the movie to look like, and essentially sabotaged each other's scripts. It's one of the most tragically squandered prospects for, as I said, a seriously intriguing premise, that I've seen in film.

EDIT: Forgot to mention also, that some of the choreography in the action scenes is laughably asinine at times. That, and some of the camera work is particularly lazy and un-utilized for potentially interesting angles at times.
---
Moron
Join Date: Apr 2011
Location: US
Posts: 10,995
Points: 0
Re: General Movie Discussion Part II
---
Re: General Movie Discussion Part II
---
Quote:
I really want this new Texas Chainsaw Massacre to be good, but you know they are going to fuck it up.


Nice trailer. I appreciate the angle they're using for this one but likewise I'm not optimistic that they will pull it off.
Mainstream horror really needs some fresh villains.
Edit:
Love the bra shot not even fifteen seconds in. "Please watch, you're guaranteed tits!"
---
---
Last edited by Henry Hill; 09-30-2012 at

04:20 PM

.
Regularly Beating Up James Ellsworth
Join Date: Aug 2011
Location: Our House In the Middle of the Street
Posts: 3,007
Points: 6
Re: General Movie Discussion Part II
---
Just got back from End of Watch.

Wow. Really good. Didn't expect that.
---
All Hail the King
Moron
Join Date: Apr 2011
Location: US
Posts: 10,995
Points: 0
Re: General Movie Discussion Part II
---
Quote:
Just got back from End of Watch.

Wow. Really good. Didn't expect that.
RIGHT! What a fucking surprise. Better than Training Day I thought.
Re: General Movie Discussion Part II
---
I finally saw Moonrise Kingdom yesterday.

i will quote one Comment i read in Twitter about it: The movie begins like Godard and ends like a soap opera.

The first part of the film is incredibly beatiful, the second is more incosistent and certanly Anderson is not Godard but he save himself and the movie of being stupid in the morality sense even with the "happy ending".

Also, the girl is charming and lovely, and i love how the camera seems to desire her in a way you can describe almost like illegal

Still my favorite Anderson movie is the Tenenbaums, but everybody needs to see this
---
http://murraythings.tumblr.com/
Would I write a book? Or should I take to the stage?
There are players and then there are pieces
Join Date: Jan 2004
Location: Los Angeles is burning
Posts: 5,052
Points: 93
Re: General Movie Discussion Part II
---
I saw End of Watch tonight and I really enjoyed it, another great film currently in theaters that people should be checking out.
---
Hunter of Invisible Game
Join Date: Jul 2006
Location: highway jammed with broken heroes on a last chance power drive
Posts: 37,904
Points: 15,751
Re: General Movie Discussion Part II
---
I intend to go see it this week. Just found out yesterday I got stuck with late shift this week though so probably won't get out till the weekend.

Fuck Dredd, Looper and EoW all in a 2 week span. Gonna be busy.
---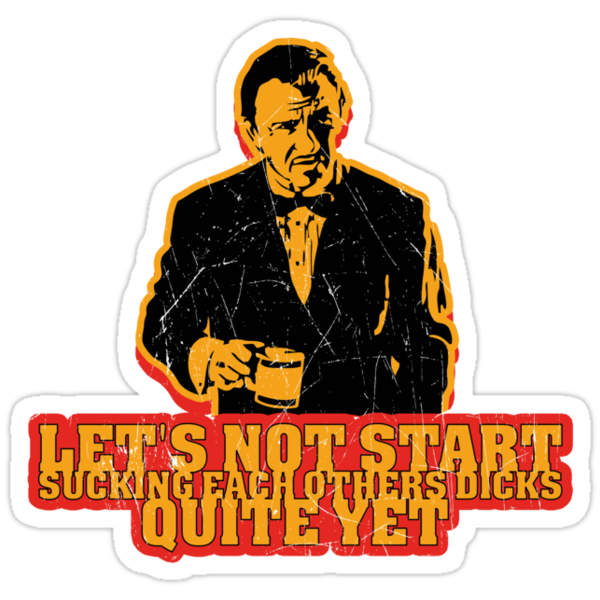 Re: General Movie Discussion Part II
---
Looper was good, really good actually, but it wasn't brilliant. Really liked the plot, thought JGL was great, especially in mimicking Bruce's mannerisms and such. The action scenes were really not that great though, and almost felt half hearted to me. Loved the first half of the film more than the second, although some of the scenes with the kid were pretty great (think you'll know the ones I mean if you've seen it). Someone said a few posts back that the some of the camera work and editing was lazy, and I completely agree for the most part, infact it really annoyed me in places, but in others it was really well done. I don't usually notice things like that too much when watching films, but here I really did see it. I also don't see how it was overly original like people are claiming it is, there's elements of so many different films in it it's insane, but I literally saw no relation to The Matrix at all like the posters and trailers say. Saying that it's hard to be totally original these days, especially in blockbuster movies, and Looper was refreshing in the fact it was a relatively smart sci-fi flick. Loved the score, really added great atmosphere in some scenes, and I thought some of the cinematography was great. It's not a patch on most of the movies it borrows a lot of it's content from, but it is a really good modern sci-fi blockbuster and we should be thankful for that I guess. Definitely worth watching.
Re: General Movie Discussion Part II
---
Just when I thought Danny Boyle/Rosario Dawson and Charlize Theron/fat guy from Modern Family were bad enough for one month, along comes this
/no /no /no
Posting Rules

You may not post new threads

You may not post replies

You may not post attachments

You may not edit your posts

---

HTML code is Off

---