I watched My Babysitter's a Vampire last night, its actually kinda funny. Vanessa Morgan fine ass takes the cake for me though. Lol
---
re: TV SHOW discussion thread (NO FUCKING SPOILERS please)
---
Quote:
I guess it doesn't really matter. Though i particularly like action/horror/comedy series. Like recently watched all episodes of californication and after that The Walking Dead. Currently watching The Boondocks, but i need more options.

And i can't stand Chuck.
Try
It's Always Sunny in Philadelphia
. It's the funniest show on television right now.
---

DAMN RIGHT
re: TV SHOW discussion thread (NO FUCKING SPOILERS please)
---
What's a game of thrones about, exactly?
---
Not removing until :

[x] Daniel Bryan once again becomes World Heavyweight Champion or WWE champion.
[] John Cena turns heel.
[x] Sheamus loses the World Heavyweight Championship as soon as possible.
[x] Big Show loses the Intercontinental Championship or retires.
[x] Brock Lesnar wrestles his first return match.
[x] Christian get's one more match. (Smackdown 2012 MITB technically counts.)
[x] Randy Orton turns heel.
[] Damien Sandow wins a singles title.
[]Cody Rhodes wins a world title.
Hunter of Invisible Game
Join Date: Jul 2006
Location: highway jammed with broken heroes on a last chance power drive
Posts: 37,904
Points: 15,751
re: TV SHOW discussion thread (NO FUCKING SPOILERS please)
---
Its pretty complicated but basically

Various Noble families fighting for power, a supernatural threat rising from the north and an ousted queen trying to take back her birthright.
---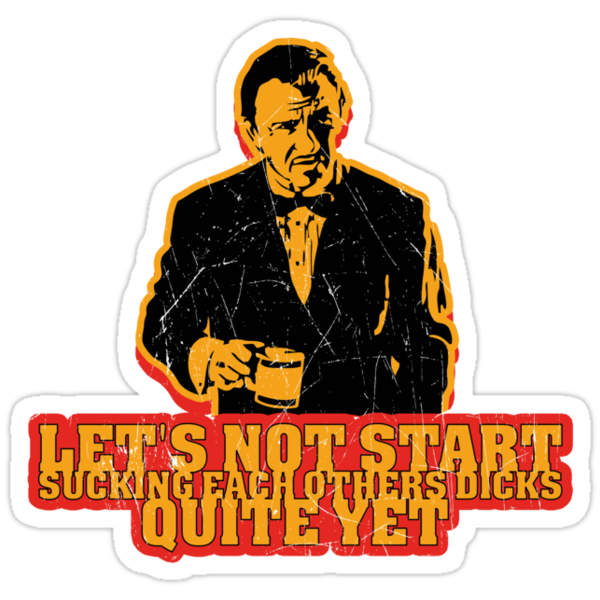 re: TV SHOW discussion thread (NO FUCKING SPOILERS please)
---
Batman The Animated Series. Watch it as a kid, re-watching it now. Amazing TV, it's one of the 'darkest' cartoon's along with Courage the Cowardly Dog. Seriously, it's good, especially if you like Batman.
re: TV SHOW discussion thread (NO FUCKING SPOILERS please)
---
Anyone watch Falling Skies? I really hope so because I don't want it to be canceled like V was, but I never hear anyone talking about it.
Ben Wyatt's Low Cal Calzone Zone
Join Date: Jun 2011
Location: Golfing with Stephen Hawking, he lied about his handicap. Didn't need a golf cart though, I just sat in his lap.
Posts: 5,891
Points: 464
re: TV SHOW discussion thread (NO FUCKING SPOILERS please)
---
Just finished up watching the outstanding Sky1 mini-series called 'The Take'. Fans of Tom Hardy in particular looking to see more of his forgotten/less talked about work will definitely want to sample this, as he's absolutely astonishing as Freddie Jackson. As a stand alone performance its impeccable when you factor in his unrivalled presence as well as his ability to convey a multitude of emotions ranging from paranoia, insanity, arrogance to full out violence, but when you consider just how he manages to differentiate the Freddie Jackson character from that of Bronson: both incredibly violent and pathetic excuses of human beings, its incredibly astounding.

Freddie is frankly a deplorable human being, he's ruthless/arrogant/violent/unhinged and always operating like a lunatic. He's young but has an incredibly high opinion of himself, especially after emerging from prison and forging a blossoming relationship with Ozzy, a feared and notorious East End mobster. He's finally convinced he and his cousin Jimmy have made the big time, but as Jimmy grows with his rise through the underworld and his new sense of power, Freddie's alcoholic and drug tendancies coupled with his unhinged and rash behaviour threatens to bring down their new empire before it can even begin. This is also not taking into account his relationship with Jackie, his long suffering wife with whom he has 3 children and who is constantly devoted to him despite acknowlodging him as a monster, her turbulent battle with alcoholism and paranoia as a result of Freddie's unscrupulous behaviour is terrificly explored and really paints the picture of the emotional strain she has to deal with because of her womanizing and deranged husband.

Enough good words however cannot be said about Hardy in this, he just captures the raw presence and arrogance combined with a flair of insanity and psychopathic tendancies as well as working well to come across as a complete souless and empty human being, his long running battle with Jackie's sister Maggie terrificly explores the depth of his crimes: with Jackie he mentally abuses her with his actions and cheating as well as physically abusing her when she cannot stand anymore, but with Maggie his actions and abuse are far more putrid and sickening to watch, he just comes across as an arrogant and psychotic bully who thinks he's the king of London and can act as he pleases, as Maggie says "he truly is a cancer to everyone he meets": the long running rivalry and breakdown in his relationship with Jimmy is also a superb side element and well built part of the story, with Jimmy no longer being the lackey but slowly evolving into a more savvy and shrewd operator who acts as the perfect balance to Freddie's risk taking and reckless character. This all boils to a head when Jimmy leaves for Amsterdam on business and Freddie spots an opportunity to not only reinforce his superiority to Jimmy, but to also further humiliate and emotionally cripple Maggie in the form of a brutal rape.

Its an extremely brutal show, Freddie's actions specifically to Jackie, his own father and most importantly Maggie will leave you speechless, but without doubt the most heartbreaking moment in the series comes at the hands of Freddie's son who suffers throughout the show in a turbulent and insustainable household, and who slowly comes to realise his father loves another child more than him, and in agonising fashion demonstrates Freddie's behaviour has squeezed its way into his son's and his subsequent actions are heart wrenching and shocking. Hardy's acting in the aftermatch of his son's actions is incredible, he leaves you with enough fear to think he could seriously harm his own child but slowly comes to terms with the blame he must share for how he has raised this troubled child, and as his world slowly begins to fall apart with the loss of possibly the only person in the show a monster like him can truly 'love' his psyche further deteriorates in an inspirational scene in the bedroom with Jackie that feels eerily similar to the ending of 'Crawl Space' in Breaking Bad where Walt finally becomes Heisenberg.

I can't say enough good things about the show, the cast including the supporting actors are all superb, the overview and insight into the underworld and more importantly the struggle of the families in leading this sort of lifestyle is engaging and wonderful, and the more I think about it the more it reminds me of a British style Sopranos, only condensed into 4 pulsating episodes. Well worth a watch to anyone seeking to explore more of Hardy's work, as well as those who enjoy a gritty and engaging drama tackling a multitude of social and personal issues set under London's underworld.
re: TV SHOW discussion thread (NO FUCKING SPOILERS please)
---
Might start watching Breaking bad. need something pass the time until Sons of Anarchy.
---
Hunter of Invisible Game
Join Date: Jul 2006
Location: highway jammed with broken heroes on a last chance power drive
Posts: 37,904
Points: 15,751
re: TV SHOW discussion thread (NO FUCKING SPOILERS please)
---
Yeah you should probably get on that TKOK.

I'd recommend Battlestar Galactica too, the sleeper show of the last decade but BUBZ is the only one who has ever listened to my recommendation.
---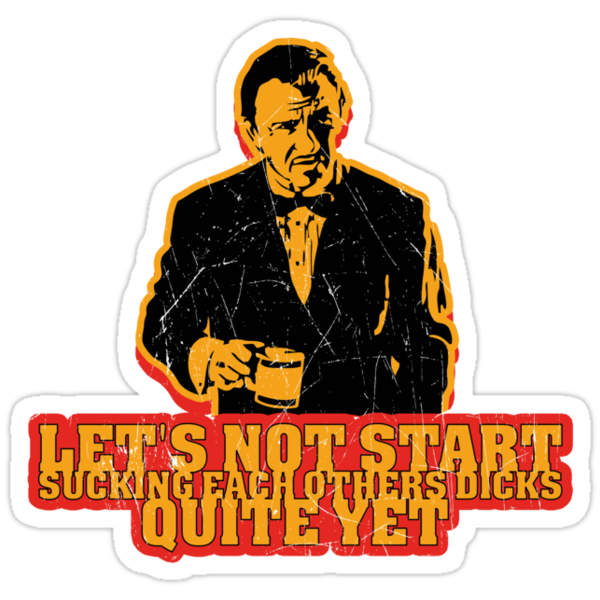 re: TV SHOW discussion thread (NO FUCKING SPOILERS please)
---
Does anyone here watch Mad Men? I've heard good things and thought I might get the first few seasons on DVD or something but I don't really understand what its about and how it could be made to be interesting.. All I know is that its about some advertising agency...
Also, is The Wire similar to Breaking Bad? Might get into that too
---
Posting Rules

You may not post new threads

You may not post replies

You may not post attachments

You may not edit your posts

---

HTML code is Off

---