In the Heat of the Moment
Join Date: Apr 2005
Location: The Land of Rocks
Posts: 33,787
Points: 8,739
Re: Rate & Mini-Summarize the Last Movie You Saw
---
Meet the Parents- this is probably the fifth time I have watched this film, it just never gets old. I can just imagine how it would feel to be in Greg Focker's shoes as he experiences the worst weekend of his life. Brilliant movie from beginning to end. Robert DeNiro and Ben Stiller make a pretty awesome combo in this film. If you have never seen this film, then you should as soon as possible.

9/10

Deuce Bigalow: European Gigolo- a film about an American male gigolo who goes to Europe during a time where male gigolo's are murdered. First off, I would like to say that I enjoyed the first film, say what you will I don't find Rob Schneider to be that bad in his films. I found this to be a pretty good sequel to the first film. Some of the jokes in this film were stupid, but I did laugh at some points. If you enjoyed the first, check this one out.

7/10
---
---
Last edited by RICH ROCKHEAD; 03-09-2008 at

01:58 AM

.
county road 233 under my feet
Join Date: Sep 2006
Location: Bury me with my guns on so when I reach the other side I can show him what it feels like to die
Posts: 17,283
Points: 31,337
Re: Rate & Mini-Summarize the Last Movie You Saw
---
Finding Nemo
I absolutely love this movie. It's adorable movies I have ever seen and I simply love the sharks.
Great movie to watch with anyone on the younger side.

8 out of 10
---
In the Heat of the Moment
Join Date: Apr 2005
Location: The Land of Rocks
Posts: 33,787
Points: 8,739
Re: Rate & Mini-Summarize the Last Movie You Saw
---
1984- I didn't even know that there was a movie based on the book till today. The book is written by George Orwell, and I read it like 5 years back and really liked it. Orwell is a brilliant author, and if you haven't read the book, be sure to check it out. It is about a totalitarian society that runs everyday life. A man named Winston starts questioning his society, and well.... things get interesting. I think the film is a pretty good representation of what I read in the book. If you read the book and then watch this movie, you will probably also think it does well in covering the book. A good solid film, like the book it gets you to think.

7/10
---
Re: Rate & Mini-Summarize the Last Movie You Saw
---
This is England (2006)
Set in England during the early 80's. This story follows 12 year old Shaun. After being bullied one too many times, he starts hanging out with a local gang of Skinheads. Everything changes when a former member whose been in prison the last 3 years comes home.

Directed by Shane Meadows (Dead man's Shoes)This movie excelled in having a really authentic feel to it, from the dialogs, to the gritty realistic way it was actually filmed. It really did seem like a movie from the 80's. One of the best parts was the soundtrack. A great mixture of genres, ranging from reggae, ska, punk, to great classical pieces. The acting, especially from the young kid who played Shaun (Thomas Turgoose) was downright brilliant and very believable. If you have preconceived notions about Skinheads, leave them at the door for this film. From the "Just hanging out" Skinheads, to the actual political/racist skinheads, It's really interesting to see how the 2 cultures clash. The only problem I had with it was the ending. Great film until the final 10-15 minutes or so, It just felt really clichéd and forced, but other than that, a really good watch. It would be unfair to compare this with American History X, as this is more of a coming of age tale, and not so much about dealing with the whole Nazi subculture. But if you liked AHX you'll probably like this one as well. A surprisingly funny, charming, while at the same time gripping and honest film.
8.5/10
---
---
Last edited by - Styles -; 03-09-2008 at

10:16 PM

.
Wheelman for James Ellsworth
Join Date: Dec 2005
Location: somewhere you're not
Posts: 690
Points: 0
Re: Rate & Mini-Summarize the Last Movie You Saw
---
Speaking of skinheads.

Romper Stomper (1992)

Loser skinheads in Melbourne, Australia clash with the growing number of Vietnamese there. Hilarity ensues. Best remembered for Russell Crowe's performance as Hando. Crowe did other movies before this but this one really might have been his darkest role.

It starts out promising with a lot of violence as the Nazis clash with the Vietnamese but then the movie takes on a stupid turn with the whole love story with Hando's friend, Davey and drug using whore known as Gabe. This is where the movie falls apart. We don't get too see much more of the clash with the Vietnamese. Why the director focused on this love story I'll never know. It's pointless. Then again the depiction of the skinheads as losers with nothing else to do is effectively portrayed throughout the whole movie. They are not badasses just wannabee badasses. When they are outnumbered by the Vietnamese they run like scared burglars caught in the act. Quite hilarious. Geoffrey Wright also does a decent job of showing how these lowlifes real enemy is themselves as they self-destruct into oblivion. The ending is anti-climatic but goes with the whole love story with losers involved.

A bit of an overrated film but still worth watching. Favorite scene has to be where one of the skinheads (after trying to beat up the local cops) surrenders but gets kicked in the balls anyway.

6 out of 10
---
Last edited by GreatMovieCritic; 03-09-2008 at

11:40 PM

.
In the Heat of the Moment
Join Date: Apr 2005
Location: The Land of Rocks
Posts: 33,787
Points: 8,739
Re: Rate & Mini-Summarize the Last Movie You Saw
---
Showgirls- a film about a girl who becomes a dancer in Las Vegas and undergoes troubles along the way. I heard it was a horrible film, I was just in the mood for something different. I expected the worst while watching this film. It stars Elizabeth Berkley, the once innocent Saved by the Bell star bares everything in this film. A lot of sexual content and nudity, no wonder this film was rated NC-17. This film was filled with bad acting, and its primary function is to give a guy a boner. Story isn't too good but I cant see how it can be any better. If you are really lonely on a Saturday night and desperate to watch something "erotic", check it out.

5/10
---
Re: Rate & Mini-Summarize the Last Movie You Saw
---
300

It is a film adaptation of the novel by Frank Miller, which retells the Battle of Thermopylae. This is not no ordinary battle though as the Spartans were a group of 300 strong that took on the whole Persian Empire. The Spartans are finally killed in the end of the movie but the tale lives on forever. The special effects in this movie are great and every small detail in the movie is incredible. Easily one of my top movies of 2007 and in my list of my favorite movies of all time.

9/10
Tag Teaming With James Ellsworth
Join Date: Feb 2006
Location: Dan Halen Sheet Rock Company
Posts: 1,267
Points: 0
Re: Rate & Mini-Summarize the Last Movie You Saw
---
The Punisher: Un-Rated Directors Cut
This version is about 15 minutes longer than the original version. Most of the extra time explains who ratted Frank Castle out to the Mob. Of course the final outcome however is still the same. But anyway, i really dont know why this movie was panned by crtics. Tom Jane was perfect as the punisher and fit the role almost perfectly. I personally love this movie.

Regular Version: B+
UnCut: B+ - A-
---
Dan Halen Quote of the Week
"Look, if corn and kudzu fall in love and have a baby, in a lab under the supervision of scientists working in my employ, Who am i to stop that, other than the CEO responsible for stopping it?"
Re: Rate & Mini-Summarize the Last Movie You Saw
---
Wristcutters: A love story (2006)
People who commit suicide are taken to a purgatory world of sorts, where existence is really no different from life on Earth.
Well if you wanted a different take on the Romantic Comedy WC definitely takes the cake. An offbeat and usually weird view of the world and the after life, told in a very unique way. Patrick Fugit (Almost Famous) plays the lead role and does a descent job, as does the rest of the cast. Sadly I didn't like this movie as much as I thought I would. A lot of the comedy falls flat, and while there are plenty of funny moments to be had, there isn't much else to keep you fully invested. The premise is so great but the execution isn't all it could've been, especially towards the end where it sort of falls apart. I do think it's got a strong message that suicide ultimately solves nothing. Overall an enjoyable movie but not something I'd watch again.
6.5/10
---
Re: Rate & Mini-Summarize the Last Movie You Saw
---
Things We Lost in the Fire

Starring: Benico Del Toro, Halle Berry, and David Ducovney (sp?)

Berry's Husband, David is murdered and Del Toro was his best friend who is a Drug Addict and helps Halle and her Kids start to put their life back together....

Del Toro is an Amazing actor I absolutley loved this film and Halle is just remarkable, I say this definatly makes up for Catwoman. Go and Watch this film Definatly worth it

A
---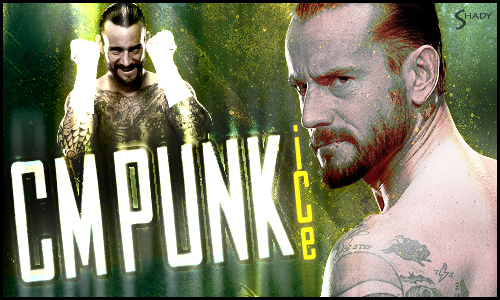 Posting Rules

You may not post new threads

You may not post replies

You may not post attachments

You may not edit your posts

---

HTML code is Off

---