In the Heat of the Moment
Join Date: Apr 2005
Location: The Land of Rocks
Posts: 33,787
Points: 8,739
Re: Rate & Mini-Summarize the Last Movie You Saw
---
Bank Job goes wide on March 7th. Yeah and I saw In The Name of the King, it was pretty damn bad.
---
Moron
Join Date: Feb 2007
Posts: 11,493
Points: 0
Re: Rate & Mini-Summarize the Last Movie You Saw
---
Rudy - 9/10

How is a classic like this available for only 99c for 8 days at my video store? Not only is it the first Jon Favreau/Vince Vaughan movie, it's about football.
Re: Rate & Mini-Summarize the Last Movie You Saw
---
Dagon (2001)




Based on the short story by H.P. Lovecraft. Dagon tells the tale of Paul Marsh, who along with his girlfriend and friends, have an accident on the sea. In the distance a port town can be seen, but this isn't you're regular quiet town, It holds deep dark secrets of cult worship and the macabre.

Really enjoyed this movie, it's sort of a combination of a few different stories the most obvious being The Shadow over Innsmouth which I loved. Also if you ever played the game Call of Cthulhu it's very similar to the plot of this movie. Probably the best Lovecraft adaptation ever made. (not counting Re-animator which was a VERY loosely based adaptation) And a really effective horror movie. Very well paced and quite creepy at times. The cgi is a little dated but it's not used too much so it isn't a big deal. Everything else about it was great. There's some nudity and disturbing scenes in this so be warned. I think with a little polishing this could've been a great movie, but it falls just a little short. Still a good watch though.



7.5/10
---
Re: Rate & Mini-Summarize the Last Movie You Saw
---
Sleuth (1972)


Lawrence Olivier and Michael Caine are the only two actors in the movie, which may seem like a negative, but the story and pacing never suffer because of it. A classic movie with amazing performances by two of the all time greats, witty writing by the incomparable Anthony Shaffer, and the last film of director Joseph L. Mankiewicz. Just a fantastic ensemble.

9/10

FACT: The entire cast was nominated for Best Actor Oscars at the 1973 Academy Awards for their performances in Sleuth. An unprecedented feat back then. To this day only one other movie has had the same fortune. One man show, 'Give 'em Hell, Harry!' starring James Whitmore.
---
---
Last edited by Duke Silver; 03-02-2008 at

08:05 PM

.
Re: Rate & Mini-Summarize the Last Movie You Saw
---
The Darjeeling Limited
Starring Owen Wilson, Adrien Brody, and Jason Shwartzman. With Special Cameos of Natalie Portman and Bill Murray
It was a Pretty Good movie, kinda a Dark Comedy if u will, Wes Anderson Directed it and he is a Great Director. Probably not one of the best movies I've seen but definatly worth a watch atleast once. Go and Rent it
C-
---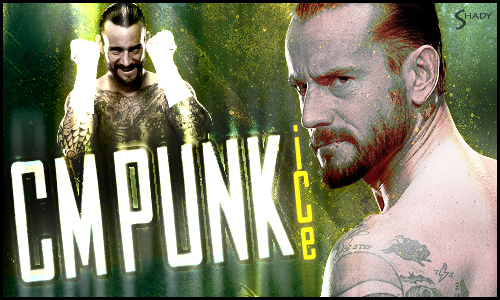 Re: Rate & Mini-Summarize the Last Movie You Saw
---
Dead Meat (2004)
Helena and her husband are traveling through the Irish countryside when all hell breaks loose. Mad cow disease has somehow affected humans turning them into Zombies. A group of survivors try and fend off countless attacks and find a safe place.
This is your standard low-budget Zombie flick, nothing very original. If you've seen any of Romero's movies you know what to expect. But there is some very good gore in this, and some genuinely scary moments here and there as well as some funny ass scenes mixed in. I think to enjoy this you have to be a fan of the genre or you won't be able to see past it's shortcomings which it has many of.
6/10
Behind the Mask: The Rise of Leslie Vernon (2006)
The next great serial killer Psycho has given exclusive insights to a documentary crew to follow him as he plans his next victim.
Have you ever wondered how/why Freddy, Jason, Or Mike Myers do the things they do? How they always seem to catch up to the running victim while walking themselves? How they can pretend that they're dead only to come back for one final scare? Well this movie will explain it all. This is the quintessential horror movie made for horror fans. In a Spinal tap sort of Mockumentary it shows you the ins and outs of the slasher movie genre and ends up being a pretty good slasher film itself.
Scream
did this homage of sorts but I think I definitely prefer this one. Very good acting from this mostly unknown cast, and some awesome cameos from Robert Englund and Zelda Rubinstein (the short lady from the Poltergeist films). Incredibly genius and original Idea that's executed fantastically. There is only one main problem I had with it, I thought the slasher part of the movie could've been a little longer and featured some more blood/gore. But I'm a little sadistic so maybe it's just me
But that aside any horror fans will absolutely love this. One of the best horror flicks I've seen in a long time.
9/10
---
---
Last edited by - Styles -; 03-04-2008 at

01:56 PM

.
In the Heat of the Moment
Join Date: Apr 2005
Location: The Land of Rocks
Posts: 33,787
Points: 8,739
Re: Rate & Mini-Summarize the Last Movie You Saw
---
The Other Boleyn Girl- a film about two sisters and their love affairs with King Henry VIII. Starring Natalie Portman (V for Vendetta), Scarlett Johansson (The Nanny Diaries), and Eric Bana (Hulk). Overall this film is pretty interesting for what it is. I heard that the film had many inaccuracies, so I will not take to much of it into fact. If you were looking forward to watching this film, you probably still should. I would recommend a rent when it is out on DVD.

6/10
---
Re: Rate & Mini-Summarize the Last Movie You Saw
---
For as long as I can remember I've carried the notion that no matter what role George Clooney takes on, he's always "George Clooney". He looks, acts and sounds like George Clooney in almost everything I've ever seen him in. I've always had a problem immersing myself in his performances due to that. The guy is a terrific actor but I find it hard to get past the fact that I'm watching Michael Clayton and not George Clooney. George Clooney, George Clooney, George Clooney. Which brings me to my review.


O Brother, Where Art Though?
Starring George Clooney, John Turturro (The sexual deviant from 'The Big Lebowski') and Tim Blake Nelson (I'm sure he's been in something else), 'O Brother' is about three escaped convicts trying to reach the buried loot of a previous bank heist. Along the way they find themselves confronted with several obstacles and odd-ball characters alike.

The movie starts off slow but eventually picks up a ton of steam and transforms into a very well-rounded effort by everyone involved. The most note-worthy performance coming from George Clooney. Gone are the silver locks, all too familiar accent, chiseled good looks and sense of self-worth. In their place is a genuine, real-life character. Clooney shines, he really does. If you're looking for something different, something that you've never seen before - as is the case with all Coen films - you won't be disappointed with this collaboration.

8/10
---
---
Last edited by Duke Silver; 03-04-2008 at

11:57 AM

.
Hunter of Invisible Game
Join Date: Jul 2006
Location: highway jammed with broken heroes on a last chance power drive
Posts: 37,904
Points: 15,751
Re: Rate & Mini-Summarize the Last Movie You Saw
---
I actually watched Micheal Clayton last night and George Clooney was really damn good in that as well.
---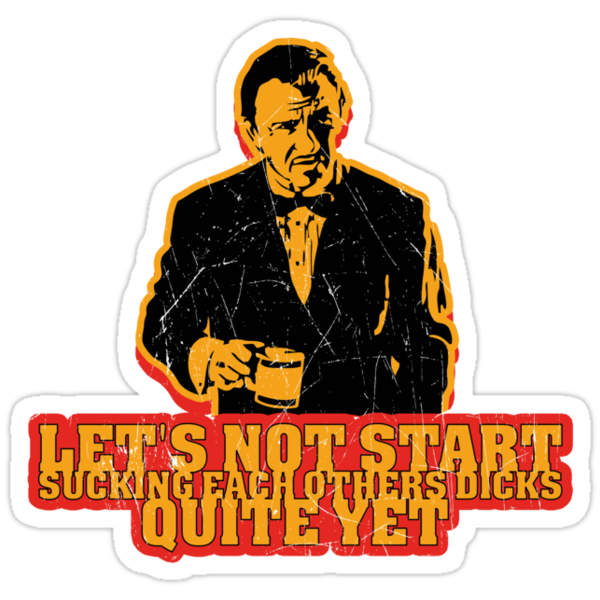 Re: Rate & Mini-Summarize the Last Movie You Saw
---
Ghost World (2001)



After graduating high school 2 friends set out to get jobs and find an apartment. One day they decide to play a trick on a middle-aged geeky record collector.


Really great movie about people who never quite fit in with the rest of the world. Enid (Thora Birch) plays the offbeat, quick witted, and overly sarcastic teen, that refuses to change to societies definition of "normal." Heart-warming and always cynical, this beautiful film takes the "disenfranchised Youth" theme to new heights. After watching this movie, I could see where the inspiration for Juno came. But while I loved both, I think Juno came off too forced at times. GW was a lot more realistic and natural. I thought it was a lot funnier as well, so many great one-liners. Great performance by Thora Birch and Steve Buscemi whose awesome as always. Thx to AntiFlag607 for the recommendation.



8.5/10
---
---
Last edited by - Styles -; 05-13-2008 at

12:59 AM

.
Posting Rules

You may not post new threads

You may not post replies

You may not post attachments

You may not edit your posts

---

HTML code is Off

---